The star of most Thanksgiving dinners is the turkey. While many families have their traditional roasted turkey recipe, this year, why not add some spirits to flavor your turkey. Roasted turkey with bourbon-butter glaze will bring in a new exciting, and flavorful tradition in your family. Do you need a bourbon turkey recipe? We have the perfect bourbon brown sugar turkey glaze recipe for you. Before we get to the recipe, let's talk about choosing the right bourbon.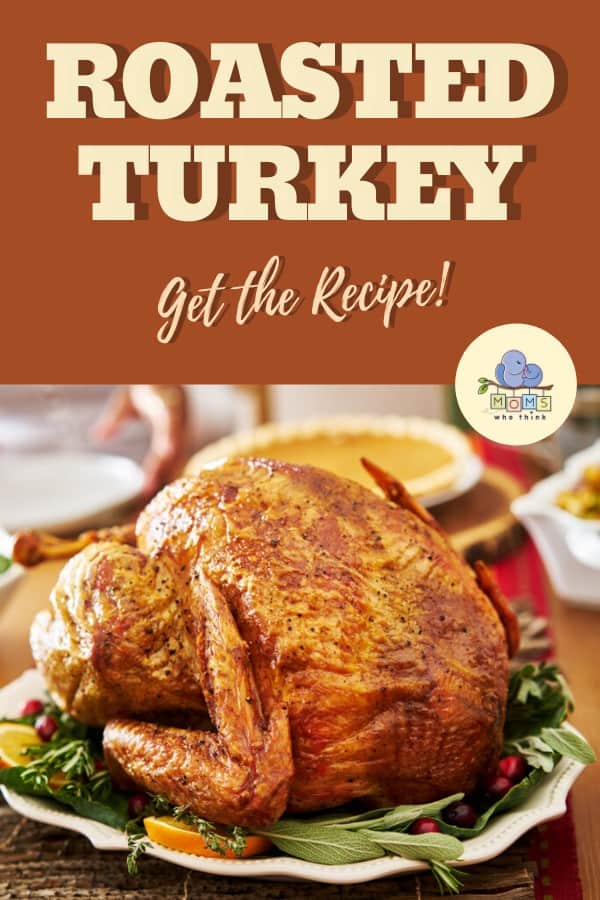 Cooking Bourbon versus Drinking Bourbon
A quality drinking bourbon can be a bit pricey at upwards of $50 to $100 or more per bottle. The high-dollar bourbons are smooth and have rich flavors of caramel, vanilla, butterscotch, and some have even a hint of cocoa. They taste smooth and can be consumed alone. These bourbons are not necessarily the best choice for cooking.
It is best to preserve your best, smooth bourbon to drink from a glass alongside your special meal. For cooking with bourbon, the cheaper $10 to $20 bottles will do a great job in adding a robust flavor to your roasted turkey with bourbon-butter glaze recipe. What if you just got back from the store and forgot to pick up the bourbon? No worries, here are some substitutions ideas of spirits you may have around the kitchen.
Bourbon Substitutions
Rum, brandy, and cognac are popular and delicious substitutions for bourbon in recipes. If you want to replace the bourbon with another alcoholic choice, they will all work just fine and give you a great flavor.
For non-alcoholic substitutions, alcohol-free vanilla or vanilla with a splash on imitation rum is a good choice. Madagascar bourbon vanilla extract would be the best choice. This vanilla is made from the Madagascar bourbon vanilla bean. The bourbon in the name is alcohol-free. However, the Madagascar bourbon variety of the vanilla bean has more of a rich and creamy flavor than the Tahitian variety of the vanilla bean. The Tahitian bean is more delicate and has a more chocolatey flavor.
You can also use a bit of peach nectar and pineapple juice as an alcohol-free substitution. The sweet but tangy combination will create an excellent combination for your brown sugar turkey glaze recipe. These substitutions work great for other recipes that you may want a bourbon substitute for an alcohol-free recipe.
Now that we have any substitutions that may be needed for the bourbon worked out, it is time to learn the tips and tricks roasting of a delicious and moist turkey. How to roast a moist melt-in-your-mouth turkey?
Roasting the Moistest Turkey Ever
It can be so disappointing when you work all day preparing a turkey, and it does not quite meet your expectations. We have some simple tips to share with you so that your turkey will not only meet but exceed your palate's expectations. Are you ready for the tricks of turkey roasting? Here they are:
(Tips)
More Bourbon Recipes
Love that taste? Here are some more recipes that are enhanced with this spirit:
Print
Roasted Turkey with Bourbon-Butter Glaze
---
Author:

Total Time:

4 hours 30 minutes
½ cup

butter, softened

¼ cup

packed brown sugar

2 Tablespoons

snipped fresh marjoram or

2 teaspoons

dried marjoram, crushed

1 teaspoon

finely shredded lemon peel

1

14- to 16-pound turkey

¼ cup

bourbon
Salt
Pepper
Fresh herbs (optional)
---
Instructions
For glaze, combine butter, brown sugar, marjoram, and lemon peel in a small mixing bowl.
Place turkey, breast side up, on a rack in a shallow roasting pan. Using your fingers, separate turkey skin from breast meat, being careful not to tear skin or pierce meat. Spread about half of the glaze over the breast meat under the skin.
Melt remaining glaze; cool slightly. Stir in bourbon. Brush mixture over outside of turkey.
Season turkey with salt and pepper. Pull neck skin to back and fasten with a short skewer. Tuck
drumsticks under the band of skin that crosses the tail. If there isn't a band, tie drumsticks to tail.
Twist wing tips under back.
Insert a meat thermometer in the center of an inside thigh muscle. The thermometer bulb should not touch bone.
Cover turkey loosely with foil. Roast in a 325°F oven for 3¾ to 4¼ hours or until thermometer registers 180°F.
Prep Time:

30

Cook Time:

240