Is spaghetti a familiar dish on your dinner table? Well, whether your sauce is homemade or from a jar, spaghetti makes for a filling, hearty meal. Selecting the perfect side dish for your favorite spaghetti recipe can make your entrée even more appealing. Check out 21 side dishes that will complement your spaghetti dinner.
Dress up your broccoli side dish with a splash of garlic butter. Combine broccoli, butter, parsley, water, red pepper, white pepper, and salt. Pop it into the microwave for a few minutes, and your spicy side dish is ready!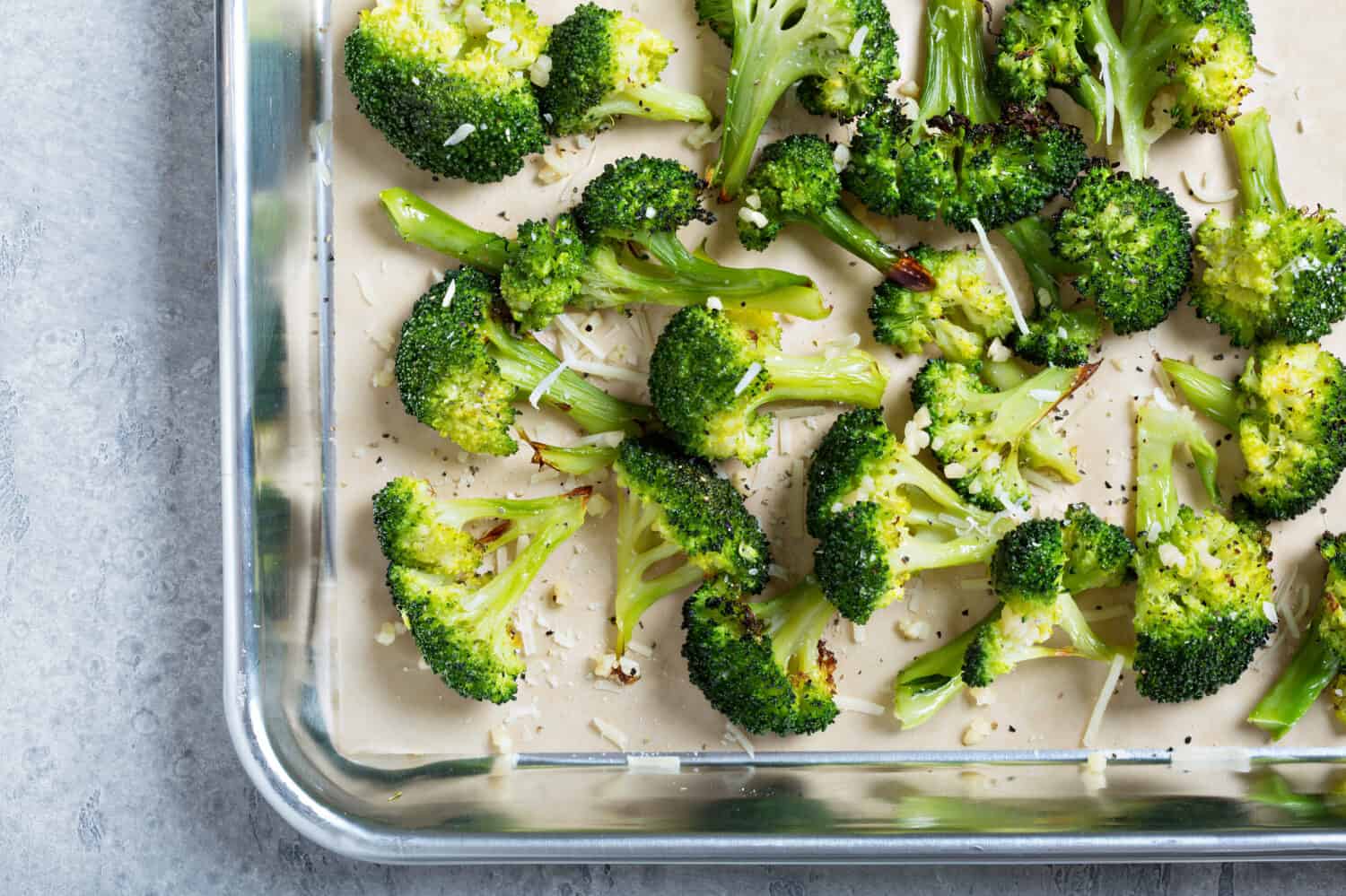 This side dish adds a little sweetness to your spaghetti dinner. A simple supply of sliced carrots turns delectable when mixed with maple syrup, ginger, melted butter, and grated orange peel. The ginger and maple syrup give this dish a pleasant fragrance as well.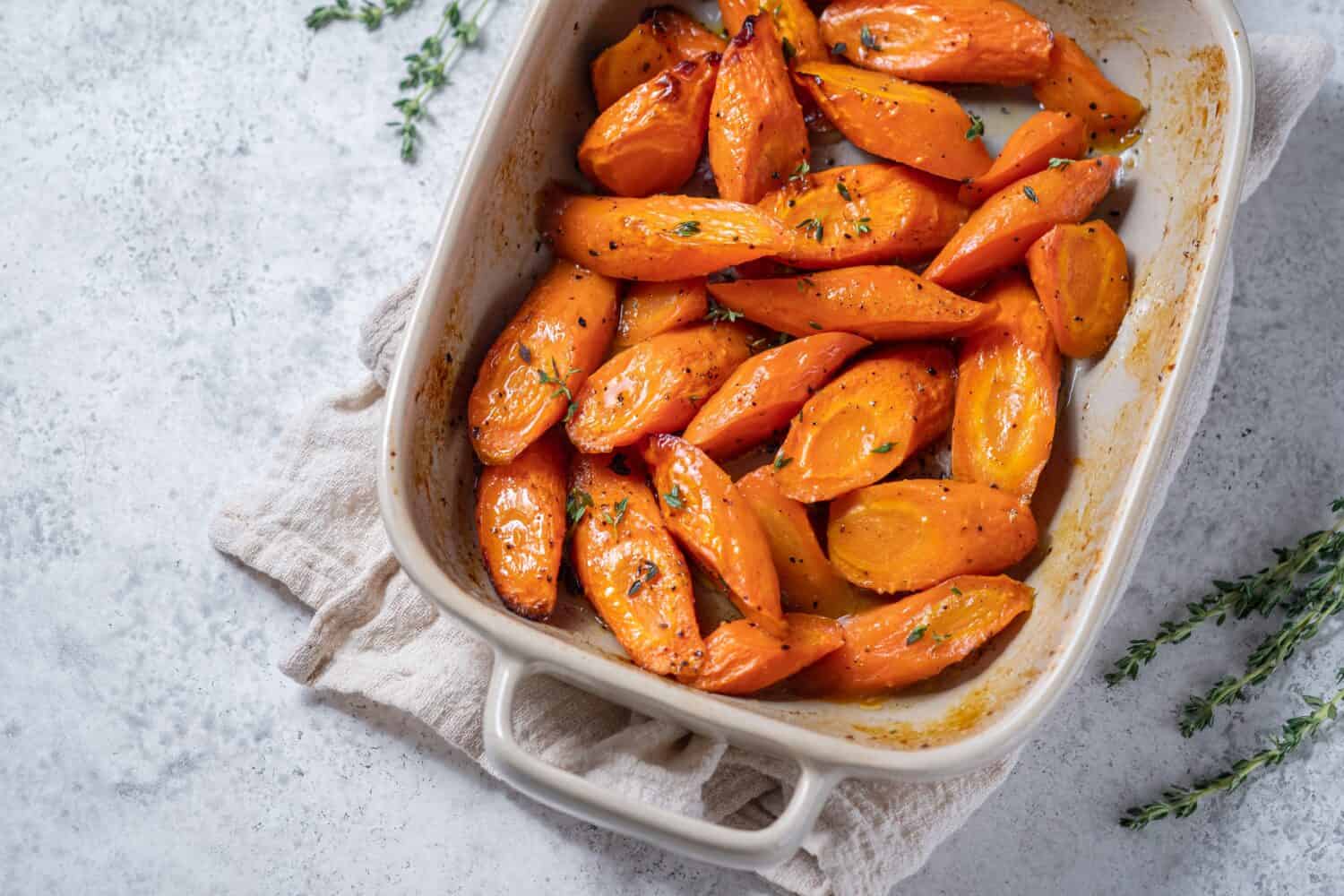 If you'd like to incorporate some apples into your spaghetti meal, then this recipe is for you. It takes just minutes to combine apple chunks, celery, walnuts, and raisins to make a healthy, satisfying side dish. This is especially fun to make in the fall when most apples are at their best.
One of the best things about this side dish is that you probably already have at least three cans of beans in your pantry. Plus, you can adjust this recipe to suit the tastes of your family. If you have several family members who enjoy all types of beans, then this side dish will please everyone.
If you want something green on the table with your spaghetti dinner, buy a supply of asparagus to put alongside your main course. Roasting asparagus in olive oil with a sprinkle of salt brings out the taste of this vegetable brimming with vitamin C, vitamin A, iron, and more.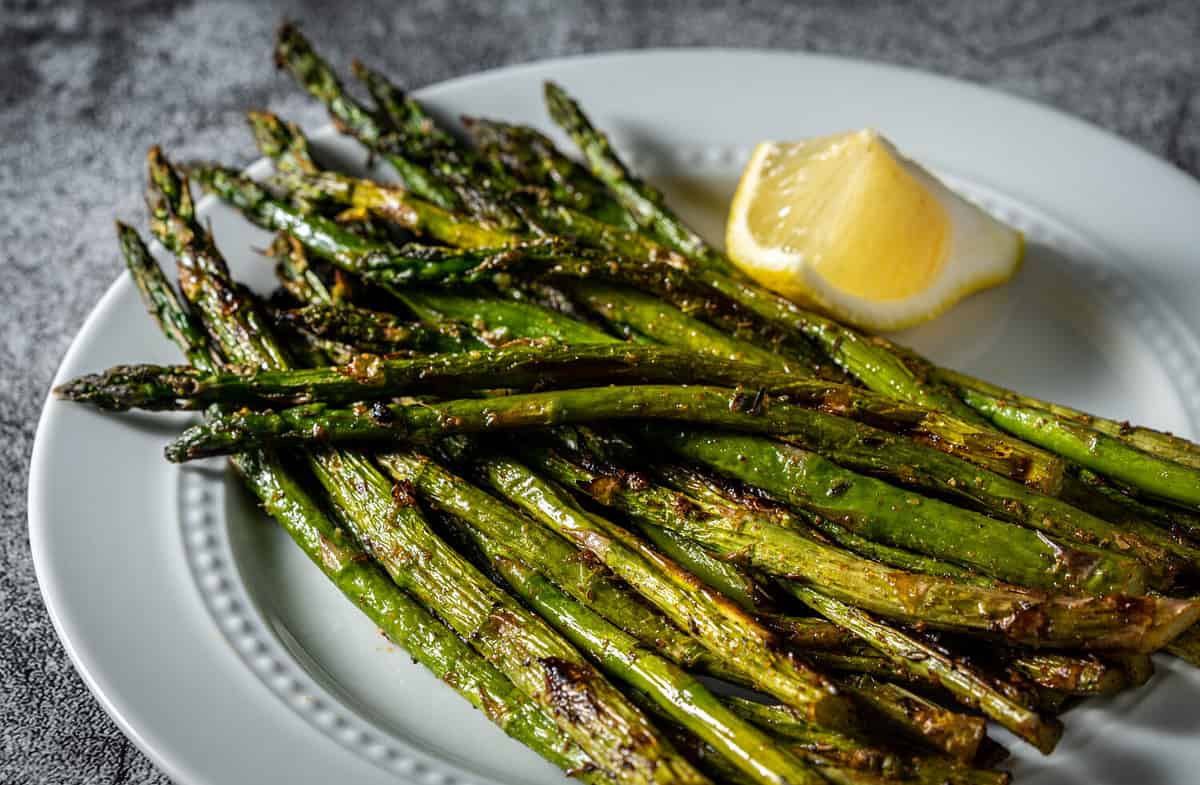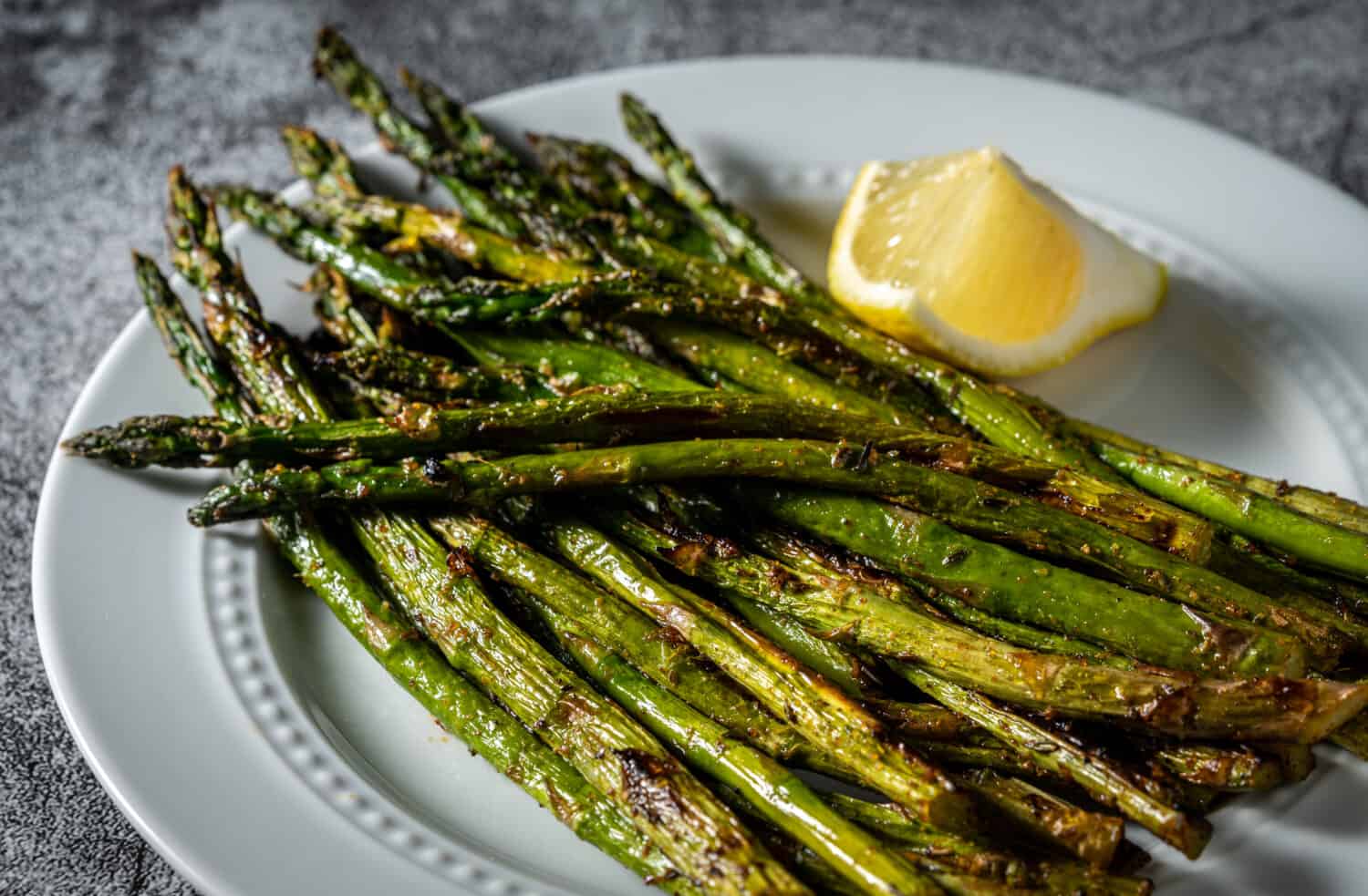 Do you have some extra pears sitting in a bowl on your kitchen counter? If so, consider making this unique salad to serve with your spaghetti entrée. Slice the pears and mix them with any spinach, kale, or other lettuce you have in your vegetable drawer. Throw some walnuts or pecans into the mix, along with a few dried cranberries and some balsamic vinaigrette. Suddenly, you have a salad with fruits, veggies, and other enticing ingredients.
A side dish of corn fritters adds an element of Southern cuisine to your table. They are easy to make, and you can adjust the recipe to suit the preferences of your family. You can add carrots, zucchini, or other types of vegetables to the recipe. Or you could mix in some different species like basil, rosemary, or coriander. Let your imagination run wild!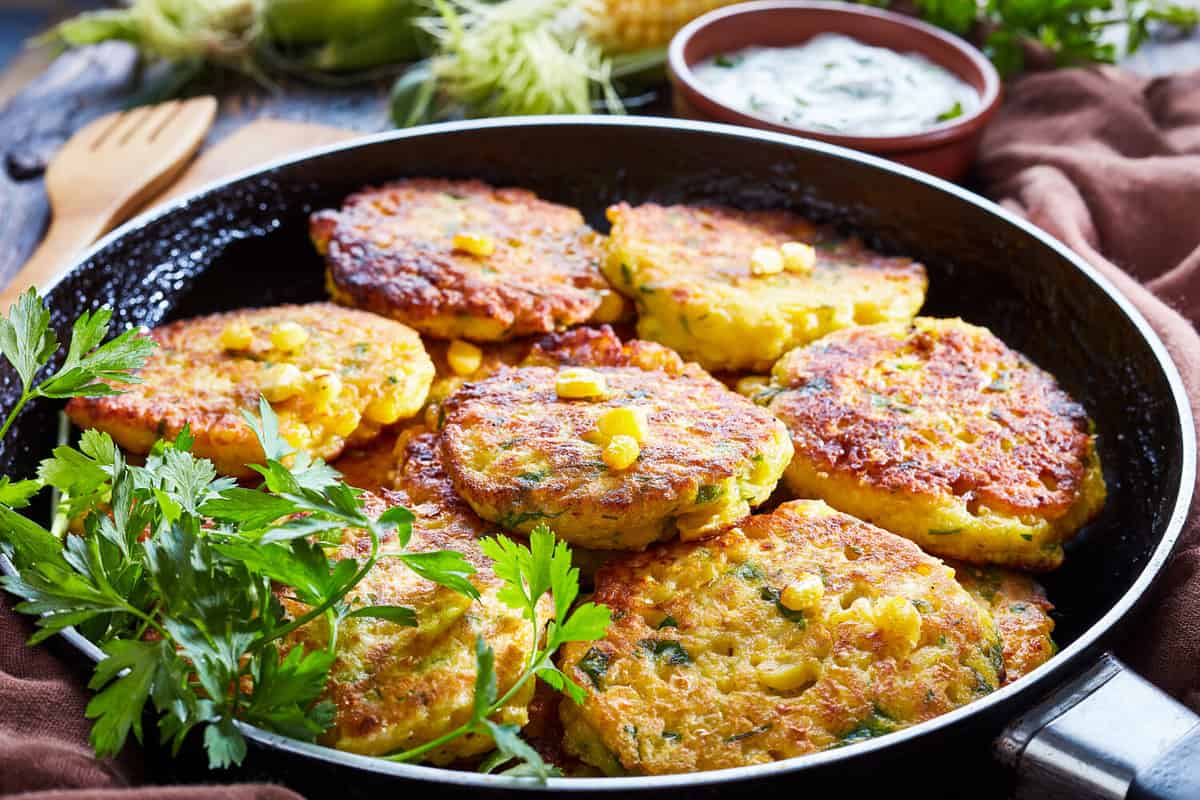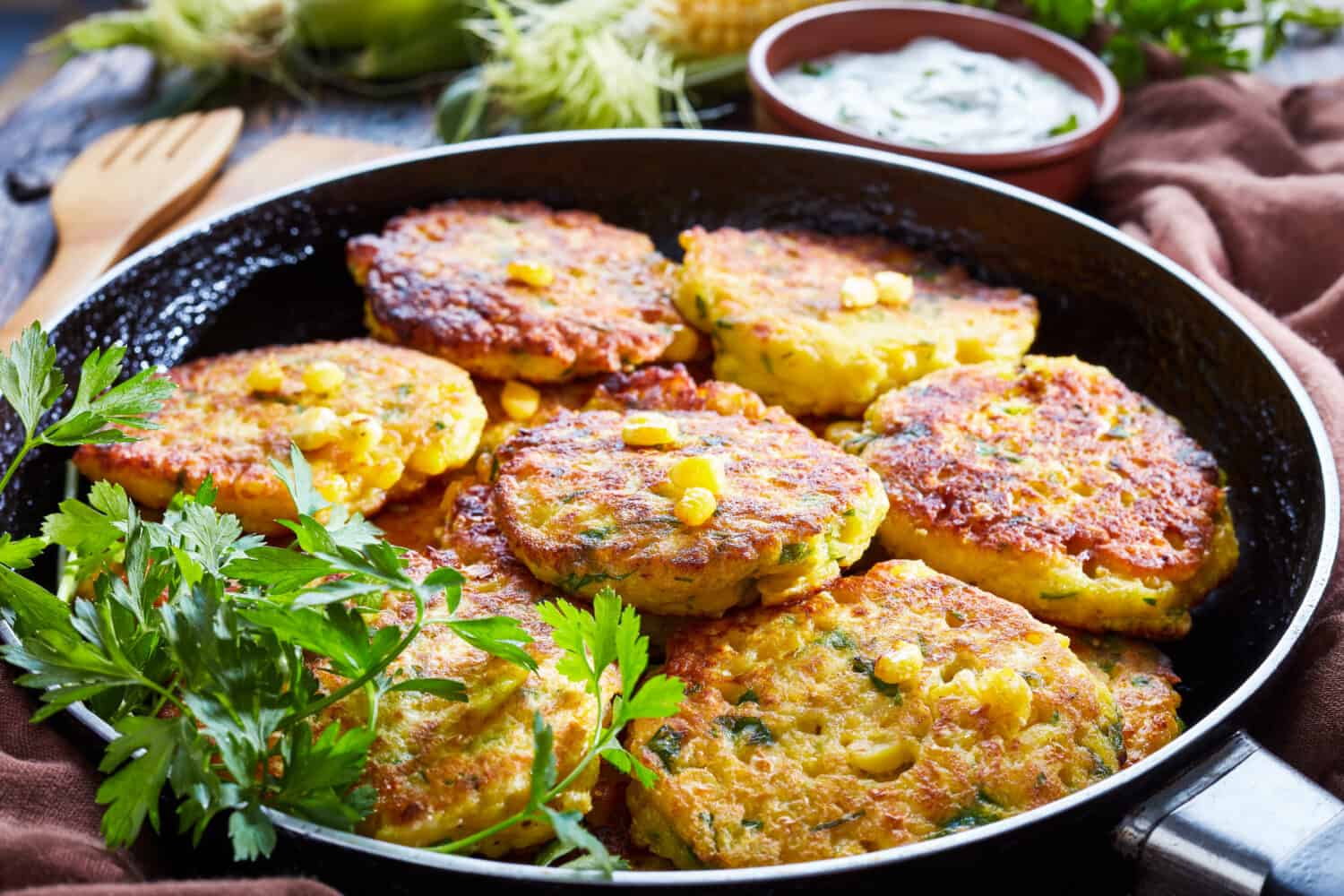 Maybe you prefer to stick with a traditional side dish of rolls for your spaghetti dinner. If so, consider pushing aside your usual choice in favor of sesame seed rolls. Bite into one of these warm rolls, and you'll find it has a crunchy crust, giving it an extra element of appeal.
With loads of vitamin C, vitamin K, and potassium, spinach is a healthy side dish to offer with your spaghetti meal. This recipe dresses up your side of spinach with feta cheese, onions, apples, and almonds.
Maybe you've heard of fried green tomatoes, but never given them a try. Why not make this crunchy, flavorful side dish a part of your spaghetti feast? Simply coat several tomato slices in a mixture of flour, salt, and pepper, then fry them in a pan with olive oil. Soon, you'll have a plate of delicious tomatoes with a twist.
This salad serves as a colorful side dish that's not only tasty but looks gorgeous on a dinner table. Start with a bag of salad from your local grocery store, then mix in some fennel and shallots. Top off this dish with some orange slices and slices of red grapefruit for a tangy, sweet touch.
With three ingredients, this potato side dish is quick and easy to prepare. You need onion soup mix, olive oil, and, of course, two pounds of potatoes. You can use white potatoes, russet potatoes, or even red potatoes to give this dish a little extra color.
Like peas and carrots, spaghetti and garlic bread just seem to go together. Consider this recipe for garlic bread with a cheesy touch. It starts with a loaf of French or Italian bread from your grocery store bakery. Cut it in half lengthwise and cover the top of each one with a mixture of parmesan, sharp cheddar, mayonnaise, butter, garlic, green onions, and pepper. Put the bread in the oven on broil for three to five minutes, and you have a new version of a traditional favorite.
Arugula may not be your go-to salad for dinner, but this recipe is worth a try. Along with a bag of arugula, you need lemon juice, two ounces of parmesan, olive oil, salt, and pepper. This is a fresh, healthy salad that's perfect to pair with a memorable plate of spaghetti.
If you're looking for simple salads, this is about as simple as you're going to find. Combine cucumber slices, sliced cherry tomatoes, sliced red onion, pepper, salt, white vinegar, olive oil, and a little sugar to create a delightful side dish for your spaghetti.
Risotto may not seem like it goes with spaghetti, but it's a fragrant, delicious side dish to include on your table. This mixture has garlic cloves and onions that give it a little extra kick. Plus, the parmesan cheese in this recipe ties in with your Italian entrée.
This steamed cabbage recipe adds both an appealing taste and bright color to your spaghetti meal. The recipe takes just minutes to make and includes shredded green cabbage, onions, red peppers, carrots, garlic, thyme, and vegetable broth.
Do you have some big fans of mushrooms in your family? Sautee fresh mushrooms in white wine, Worcestershire sauce, and onions for a dish you can enjoy on the side or piled atop your spaghetti.
For the broccoli lovers in your family, adding ginger, soy sauce, dark sesame oil, and brown sugar to this side dish gives it extra flavor. This recipe may remind you of the broccoli dish on the menu at your favorite Chinese restaurant.
A bowl of cauliflower florets takes on a delicious flavor in this recipe. Combine the cauliflower with a mixture of rosemary, olive oil, garlic, salt, and pepper. Then roast it for twenty minutes and the job is done.
Do you want to include both bread and salad alongside your spaghetti entrée? If so, this recipe takes care of both. Combining chunks of sourdough bread with several vegetables, including scallions, asparagus, and peas along with others gives you a healthy, satisfying side dish.
The image featured at the top of this post is ©gkrphoto/Shutterstock.com.