Is sweet potato casserole on your Thanksgiving day menu? If it's not, why not try a new version with the sweet taste of apples? If sweet potatoes are on your shopping list, fill their tummies with delicious sweet potato and apple casserole. Do you need a sweet potato recipe? No worries. We have a delicious sweet potato and apple casserole recipe your friends and family are going to love.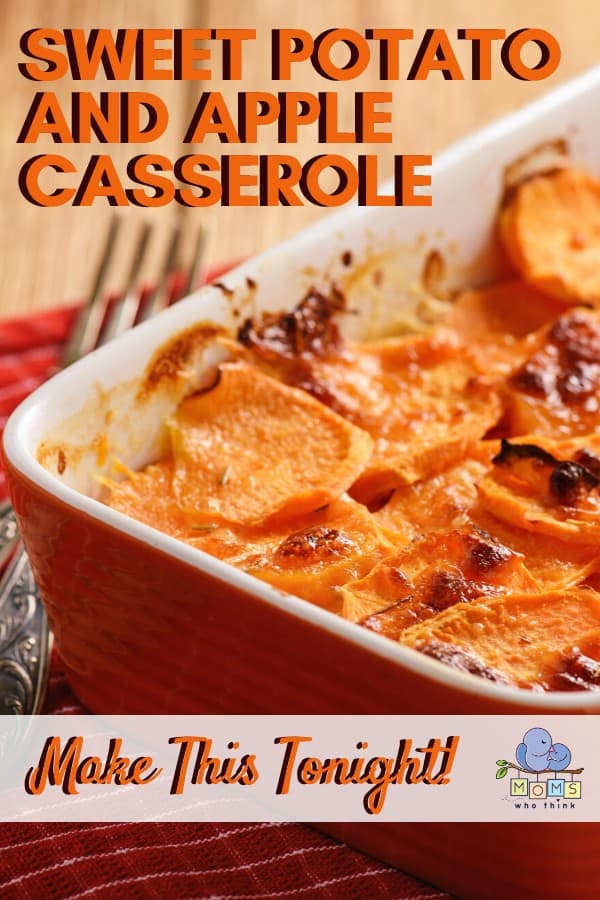 Adding a Healthy Choice to Your Celebration Dinner Table
Are you trying to eat a little healthier this year? Sweet potatoes are a great source of vitamins and minerals. The orange yam is also very high in the antioxidant named beta-carotene. They are also considered low-glycemic food that does not cause your sugar to spike. Sweet potatoes are not only healthy, but you can make them taste good, too. Our recipe also adds apples that contain essential antioxidants and are full of dietary fiber.
Our sweet potato and apple casserole recipe calls for cooking apples. There are so many varieties of apples at the grocery store. What are the best cooking apples? Well, let's go over a few good choices.
Jonathans and Jonagolds are a bit tart and tangy.
Honeycrisp is one of the sweetest apples available.
Melrose is a good tart apple.
Winesap is a tart-and-spicy apple.
Braeburn has a spicy-sweet flavor.
These are just a few of the top choices for cooking apples. The apple I would recommend to pair with sweet potatoes is a sweeter variety of apple or even a spicy-sweet flavored apple. But the choice of apple for your casserole is entirely up to you. Now that you have chosen the best apple for your casserole dish, it is time to think about the presentation.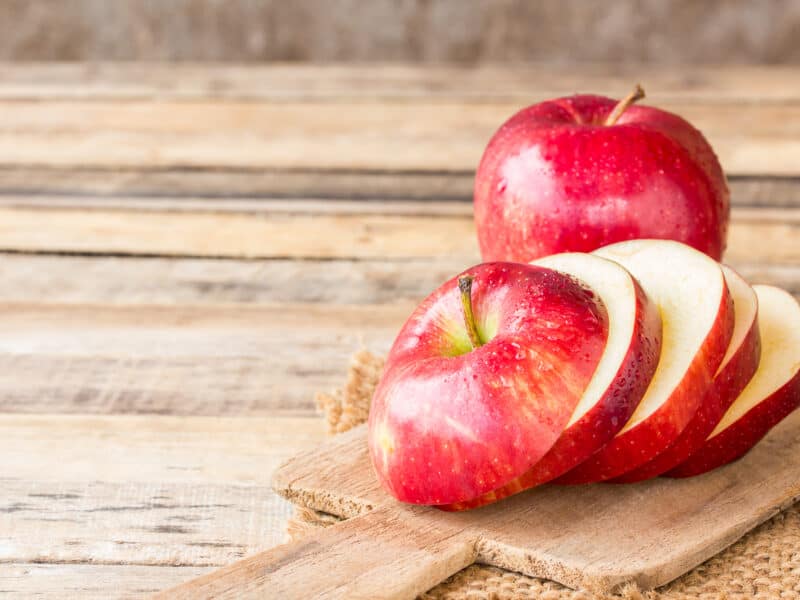 Putting Your Casserole in the Spotlight
If it looks good, it tastes good. That is a famous phrase spoken at family dinners and gatherings around the food table. This casserole recipe involves layering the sweet potatoes and the apples in a casserole dish. The yam color is bright and melds together with the apples and brown sugar for a pretty casserole dish to serve.
To put the spotlight on your casserole, we have a few creative ideas. Take a springform pan, and on the outside, line it with aluminum foil. This will protect your oven from any unwanted juices leaking out during the cooking phase. Next, go ahead and put a layer of sweet potatoes in the bottom as directed.
Now take cinnamon graham crackers and carefully break them on the dotted lines. Stand the rectangular pieces of graham cracker up to line the edges of the springform pan. You may have to stand a cracker or two up and then a spoon of the apple mixture to hold up the cracker the first time around. Then fill in the center of the springform pan with the apple mixture. Finish layering the casserole and bake as directed.
After your casserole has cooled a little bit and right before you are ready to serve it, remove the sides of the springform pan. Next, place a dab of stabilized whipping cream in the center of the springform pan. Smooth out the center of the whipping cream just a little bit. Then add a colorful garnishment (perfect for Thanksgiving or Christmas!). Do you want some ideas to get you started thinking of garnishment combinations?
Mint leaves and fresh cranberries
Cranberries with a wedge of candied orange peel standing-up
Apple peels transformed into a rose
Toasted coconut or almonds with a few caramel apple slices
The possibilities are endless. Put your creative thinking cap on and look around the kitchen for what you can use to put your sweet potato and apple casserole in the spotlight of your beautiful dinner table. You are now ready to prepare a fantastic casserole, and it is time to get cooking!
Print
Sweet Potato and Apple Casserole
---
Author:

Total Time:

35 minutes
3

sweet potatoes, peeled and quartered

½ cup

firmly packed brown sugar

1 teaspoon

ground cinnamon

1 teaspoon

ground nutmeg

2

large cooking apples – peeled, cored and cut into

1/4

inch rings

¼ cup

all-purpose flour

¼ cup

firmly packed brown sugar

¼ cup

butter

¼ cup

chopped pecans
---
Instructions
Place sweet potatoes in a large saucepan with enough water to cover. Bring to a boil and cook 25 minutes, or until tender but firm. Drain, cool and cut into ¼ inch slices.
Preheat oven to 350°F (175°C). Lightly grease a 7×11 inch baking dish.
In a small bowl, mix brown sugar, cinnamon and nutmeg.
Layer sweet potatoes, brown sugar mixture and apples in the prepared baking dish.
In a medium bowl, mix flour, brown sugar, butter and pecans. Sprinkle over the sweet potatoes.
Bake in the preheated oven 30 minutes, or until lightly browned.
Prep Time:

5

Cook Time:

30