The top 100 baby names from the decade of grunge music, broad based economic prosperity, and the mass-market adoption of technology.
The 1990s were a very distinctive time for many reasons. The decade was marked by the appearance of grunge music, vast technological improvements and a general sense of economic prosperity.
With bright colors and a vibrant popular culture, it is not surprising that the most popular names from the 1990s were just as distinctive as the decade itself.
Popular 1990s Girl Names Influenced by Hollywood
If you are looking to adopt baby names from the 1990s for your future child, you should be aware that the most popular girls names were often drawn from popular culture. The decade that saw the rise of Brittney Spears, Rachel Green, Jennifer Aniston, Stephanie Tanner and Courtney Cox also saw those first names as popular choices for baby girls.
Women who grew up on "Sweet Valley High" books were also having their own children during this decade, and that definitely influenced the popularity of Jessica and Elizabeth as popular 1990s girl names.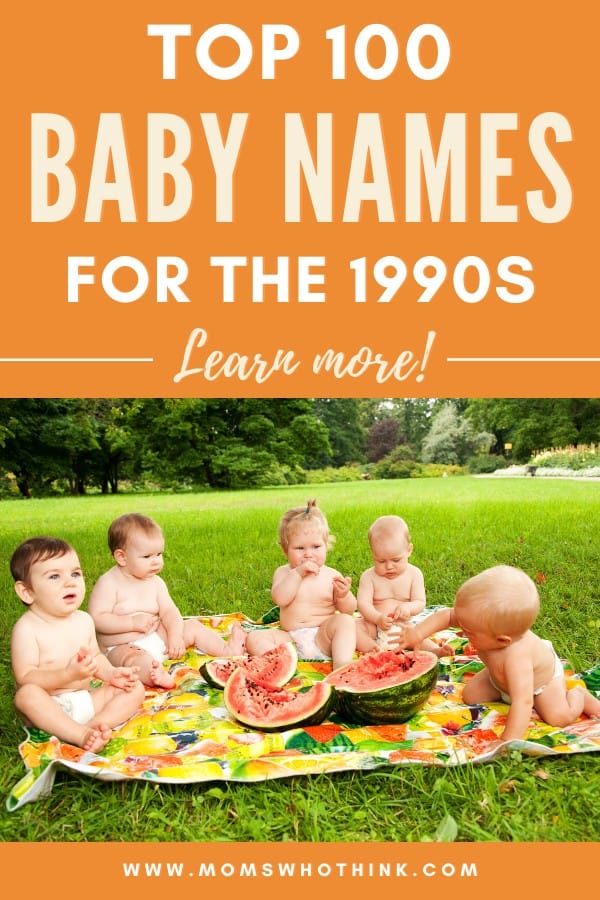 Traditional 1990s Baby Names for Girls
Although popular culture did play a huge role in providing names for little girls born in the 1990s, other parents chose more traditional names for their children. Names such as Ashley, Emily, Sarah, Samantha and Hannah all saw a resurgence in popularity during the 1990s.
1990s Boy Names Inspired by Popular Culture
As was the case with little girls, parents of little boys often took inspiration from popular culture when naming their children. The decade gave us Brandon Walsh, Joey Lawrence, Justin Timberlake and Matthew Perry.
Each of these first names enjoyed tremendous popularity as 1990s baby names.
Traditional 1990s Boy Names
Names such as Christopher, Joshua, Andrew and Daniel were popular 1990s names. But no playground during the 1990s would have seemed complete without at least one Tyler, Ryan or Zachary. These were among the most popular baby names from the 90s.
| Rank | 1990s Boy Names | 1990s Girl Names |
| --- | --- | --- |
| 1 | Michael | Jessica |
| 2 | Christopher | Ashley |
| 3 | Matthew | Emily |
| 4 | Joshua | Sarah |
| 5 | Jacob | Samantha |
| 6 | Nicholas | Amanda |
| 7 | Andrew | Brittany |
| 8 | Daniel | Elizabeth |
| 9 | Tyler | Taylor |
| 10 | Joseph | Megan |
| Rank | Boy Names | Girl Names |
| --- | --- | --- |
| 11 | Brandon | Hannah |
| 12 | David | Kayla |
| 13 | James | Lauren |
| 14 | Ryan | Stephanie |
| 15 | John | Rachel |
| 16 | Zachary | Jennifer |
| 17 | Justin | Nicole |
| 18 | William | Alexis |
| 19 | Anthony | Victoria |
| 20 | Robert | Amber |
| Rank | Boy Names | Girl Names |
| --- | --- | --- |
| 21 | Jonathan | Alyssa |
| 22 | Austin | Courtney |
| 23 | Alexander | Danielle |
| 24 | Kyle | Rebecca |
| 25 | Kevin | Jasmine |
| 26 | Thomas | Brianna |
| 27 | Cody | Katherine |
| 28 | Jordan | Alexandra |
| 29 | Eric | Madison |
| 30 | Benjamin | Morgan |
| Rank | Boy Names | Girl Names |
| --- | --- | --- |
| 31 | Aaron | Melissa |
| 32 | Christian | Michelle |
| 33 | Samuel | Kelsey |
| 34 | Dylan | Chelsea |
| 35 | Steven | Anna |
| 36 | Brian | Kimberly |
| 37 | Jose | Tiffany |
| 38 | Timothy | Olivia |
| 39 | Nathan | Mary |
| 40 | Adam | Christina |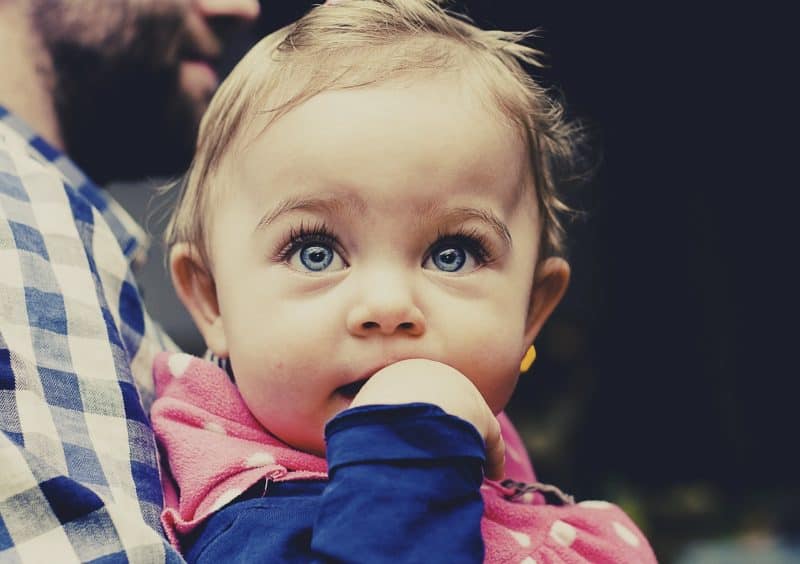 | Rank | Boy Names | Girl Names |
| --- | --- | --- |
| 41 | Richard | Allison |
| 42 | Patrick | Abigail |
| 43 | Charles | Sara |
| 44 | Sean | Shelby |
| 45 | Jason | Heather |
| 46 | Cameron | Haley |
| 47 | Jeremy | Maria |
| 48 | Mark | Kaitlyn |
| 49 | Stephen | Laura |
| 50 | Jesse | Erin |
| Rank | Boy Names | Girl Names |
| --- | --- | --- |
| 51 | Juan | Andrea |
| 52 | Alex | Natalie |
| 53 | Travis | Jordan |
| 54 | Jeffrey | Brooke |
| 55 | Ethan | Julia |
| 56 | Caleb | Emma |
| 57 | Luis | Vanessa |
| 58 | Jared | Erica |
| 59 | Logan | Sydney |
| Rank | Boy Names | Girl Names |
| --- | --- | --- |
| 60 | Hunter | Kelly |
| 61 | Trevor | Kristen |
| 62 | Bryan | Katelyn |
| 63 | Evan | Marissa |
| 64 | Paul | Amy |
| 65 | Taylor | Crystal |
| 66 | Kenneth | Paige |
| 67 | Connor | Cassandra |
| 68 | Dustin | Gabrielle |
| 69 | Noah | Katie |
| 70 | Carlos | Caitlin |
| Rank | Boy Names | Girl Names |
| --- | --- | --- |
| 71 | Devin | Lindsey |
| 72 | Gabriel | Destiny |
| 73 | Ian | Kathryn |
| 74 | Nathaniel | Jacqueline |
| 75 | Gregory | Shannon |
| 76 | Derek | Jenna |
| 77 | Corey | Angela |
| 78 | Jesus | Savannah |
| 79 | Scott | Mariah |
| 80 | Bradley | Alexandria |
| Rank | Boy Names | Girl Names |
| --- | --- | --- |
| 81 | Dakota | Sierra |
| 82 | Antonio | Alicia |
| 83 | Marcus | Briana |
| 84 | Blake | Miranda |
| 85 | Garrett | Jamie |
| 86 | Edward | Catherine |
| 87 | Luke | Brittney |
| 88 | Shawn | Breanna |
| 89 | Peter | Grace |
| 90 | Seth | Monica |
| Rank | Boy Names | Girl Names |
| --- | --- | --- |
| 91 | Mitchell | Sabrina |
| 92 | Adrian | Madeline |
| 93 | Victor | Caroline |
| 94 | Miguel | Molly |
| 95 | Shane | Erika |
| 96 | Chase | Mackenzie |
| 97 | Isaac | Leah |
| 98 | Spencer | Diana |
| 99 | Lucas | Whitney |
| 100 | Jack | Cheyenne |
Top 100 Baby Names by Decade
[wpdreams_ajaxsearchpro id=2]
---