New Baby On The Way?
Smart parents are realizing there a few important items they MUST get before their baby comes. After speaking with hundreds of parents, we've narrowed down the list in a FREE report you may access by
clicking here
. How many of these items do you have, and which should you get TODAY before your baby is here?
The 1950s was a decade of economic growth. World War II had ended in 1945, and for many, there was new hope for peace.
Television joined movies and radio as a major source of entertainment and information. This visual medium brought cultural icons into homes in a brand new way.
The popular names from the 1950s reflected both respect for tradition and fascination with popular culture.
The top ten baby names from the 50s for both boys and girls were largely unchanged from the previous decade, with James and Mary remaining the most popular baby names.
1950s Girl Names
Mary
Linda
Patricia
Susan
Deborah
Barbara
Debra
Karen
Nancy
Donna
Cynthia
Sandra
Pamela
Sharon
Kathleen
Carol
Diane
Brenda
Cheryl
Janet
Elizabeth
Kathy
Margaret
Janice
Carolyn
Denise
Judy
Rebecca
Joyce
Teresa
Christine
Catherine
Shirley
Judith
Betty
Beverly
Lisa
Laura
Theresa
Connie
Ann
Julie
Gloria
Gail
Joan
Paula
Peggy
Cindy
Martha
Bonnie
Jane
Cathy
Robin
Debbie
Diana
Marilyn
Kathryn
Dorothy
Wanda
Jean
Vicki
Sheila
Virginia
Sherry
Katherine
Rose
Lynn
Jo
Ruth
Maria
Darlene
Jacqueline
Rita
Rhonda
Phyllis
Helen
Vickie
Kim
Lori
Ellen
Elaine
Joanne
Anne
Valerie
Alice
Frances
Suzanne
Marie
Victoria
Kimberly
Anita
Laurie
Michelle
Sally
Terri
Marcia
Terry
Jennifer
Leslie
Doris
Down at number 98 sits the quiet beginning of a new era. Jennifer made its appearance on the list of most common 1950s girl names.
The popularity of Academy Award-winning actress Jennifer Jones is usually considered to be the reason so many girls received this name at the time. Jennifer continued to grow in usage and became the most popular name of the 1970s.
Deborah, a name with biblical roots, gained tremendous popularity in this decade.
The traditional spelling rose from number 68 to number five. An alternate spelling, Debra, made an astonishing entrance to the list at number seven.
Interestingly, Debra Kerr became a popular actress during this era. Among her many films were the 1950s hits "From Here to Eternity" and "The King and I".
Leslie, which had traditionally been a common name for boys, was now becoming a popular name for girls and entered the list at 99.
Some names went out of fashion in this decade.
Phyllis fell from 38 to 75 and Doris fell from 44 to 100, while Judith fell from number nine to number 34.
Evelyn was at 64 in the 1940s but fell completely off the list in the 1950s.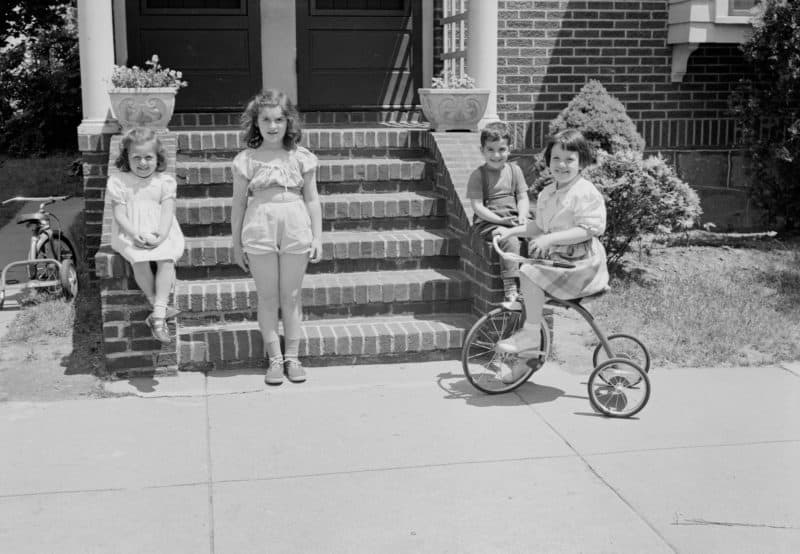 1950s Boy Names
James
Michael
Robert
John
David
William
Richard
Thomas
Mark
Charles
Steven
Gary
Joseph
Donald
Ronald
Kenneth
Paul
Larry
Daniel
Stephen
Dennis
Timothy
Edward
Jeffrey
George
Gregory
Kevin
Douglas
Terry
Anthony
Jerry
Bruce
Randy
Brian
Frank
Scott
Roger
Raymond
Peter
Patrick
Keith
Lawrence
Wayne
Danny
Alan
Gerald
Ricky
Carl
Christopher
Dale
Walter
Craig
Willie
Johnny
Arthur
Steve
Joe
Randall
Jack
Russell
Henry
Harold
Roy
Andrew
Philip
Ralph
Billy
Glenn
Stanley
Jimmy
Rodney
Barry
Samuel
Eric
Bobby
Albert
Phillip
Ronnie
Martin
Mike
Eugene
Louis
Howard
Allen
Curtis
Jeffery
Frederick
Leonard
Harry
Micheal
Tony
Ernest
Eddie
Fred
Darrell
Jay
Melvin
Matthew
Lee
Vincent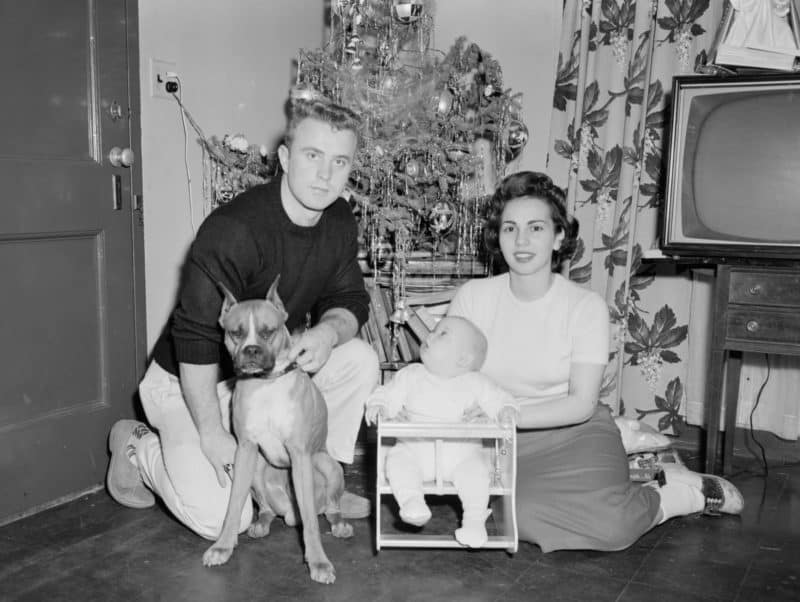 For the most part, the top 1950s names for boys made less dramatic movements on the list.
One exception is George, which had sat at number 15 during the 1940s, fell to number 25 in the 1950s.
Randall made an entrance to the list at number 58. This name was even more popular than such traditional favorites as Jack, Henry and Andrew.
Kevin, a name with Irish origins, entered the list at number 27. Actor Kevin McCarthy was in the film adaption of "Death of a Salesman" and the science-fiction movie "Invasion of the Body Snatchers".
Actor Tony Randall rose to popularity and appeared in the popular TV show "Mr. Peepers". His Emmy-winning performance may have been part of the reason parents favored this name.
Vincent entered the list at number 100. Vincent Price was a popular and well-respected movie and radio actor of this era.
Top 100 Baby Names by Decade
---