The name you give your child is a special gift. It reflects what you value and what the world is like around you.
You can see this when you step back, and take a look at popular names from the 1880s.
Let's Start at the Top With Boys Names From the 1880s
John was the number one choice for little boys born between 1 January 1880 and 31 December 1889. Mary was the top choice 1880s girl names.
Both are simple and traditional.
John has retained some of its popularity, ranking 26th in 2018. But, Mary has fallen to 126th place.
Presidential Namesakes
Five men held the office of President of the United States back in the 1880s: Rutherford B. Hayes, James A. Garfield, Chester A. Arthur, Grover Cleveland, and Benjamin Harrison.
Unfortunately, Rutherford never broke into the top 100. The rest, however, held their own among 1880s boy names.
James sits at number three. Grover was number 56.
Benjamin takes the 32nd spot, while its shortened version, Ben, grabs 53.
Now, Chester A. Arthur takes two different spots. Chester ranks #65 while Arthur takes #14.
Top 100 Baby Boy Names From the 1880s
Frank
Harry
Fred
Albert
Clarence
Louis
Joe
Roy
Willie
Carl
Sam
Earl
Elmer
Frederick
Howard
Ralph
Herbert
Tom
Herman
Martin
Jim
Claude
Eugene
Edwin
Edgar
Ed
Lawrence
Bert
Chester
Otto
Luther
Guy
Floyd
Ira
Hugh
Patrick
Homer
Leonard
Harold
Archie
Philip
Horace
Marion
Julius
Clifford
Eddie
Milton
Some Girls Names More Popular Now Than They Were in the 1880s
Girls' names tend to be more trendy than boys. Yet, some 1880s baby names for girls are even more popular these days than they were then.
Emma ranked third back in the 1880s. It was the most popular name for girls in 2018.
Back in the 1880s, Charlotte was down at 92nd. These days it's number six.
Amelia held the number 100 spot back in the 1880s. Baby girls, named Amelia, hold the #8 position today.
Invention Was a Way of Life the 1880s
The start of the 1880s saw the issue of a key patent. Thomas (#10) Edison received US Patent 223898 on January 27, 1880.
It was a patent title simply, Electric Lamp. While Edison didn't invent electric lighting, his innovations created a reliable, long-term source of artificial light.
Henry (#8) W. Seeley patented the first electric clothes iron in 1882. May, 1886 saw the invention of Coca Cola by John Pemberton.
Josephine (#47) Garis Cochrane invented the first commercially successful automatic dishwasher. She received the patent on December 28, 1886.
In 1884, George (#4) Eastman developed roll film that made portable cameras practical. Eastman also patented a portable camera, known as the Kodak Black in 1888.
Ladies Leading the Way
The 1880s was a time many women were starting to break out of traditional roles. For example, Annie (#11) Smith Peck started her mountaineering career by climbing California's Mt. Shasta in 1888.
It was a time of tragedy and triumph. Mary Harris Jones, known as Mother Jones, started her career as an organized labor in the 1880s, after losing her husband and four children to yellow fever.
Science was becoming a practical concern. Ellen (#64) Swallow Richards built her career as an industrial and safety engineer, environmental chemist, and university faculty member during the 1880s and beyond.
Top 100 Baby Girl Names From the 1880s
Minnie
Bertha
Bessie
Martha
Carrie
Maude
Gertrude
Edna
Pearl
Mattie
Myrtle
Louise
Lillie
Frances
Lula
Fanny
Dora
Agnes
Blanche
Mamie
Rosa
May
Effie
Mae
Ellen
Nettie
Alma
Della
Lizzie
Sally
Maud
Irene
Lottie
Viola
Mollie
Willie
Harriet
Kathryn
Lulu
Susan
Nanny
Which 1880s names do you think would be a great moniker for a baby born today?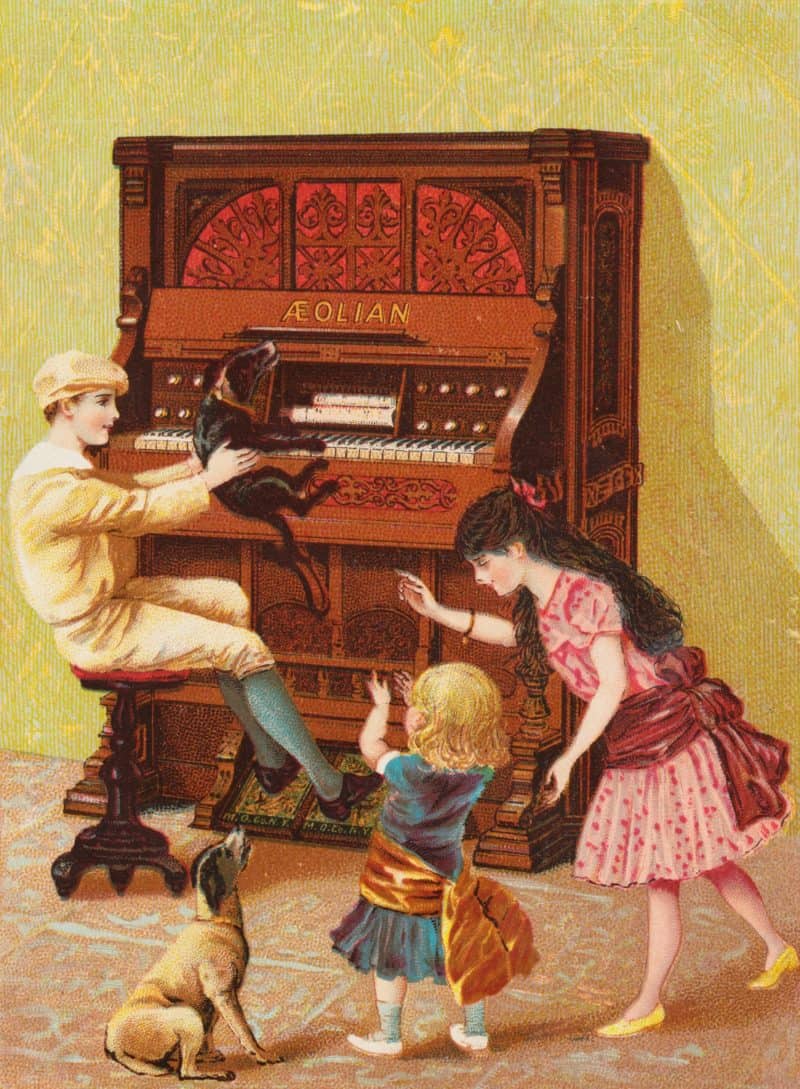 Top 100 Baby Names by Decade
---