Currently one of the top baby names in the United States, Stella is popular with celebrities and non-celebrities alike. The feminine moniker is sweet and pairs well with many middle names. It also has both spiritual and religious meanings.
Meaning and Origin of the Name Stella:
Stella is the Latin word for star. It was first used as a given name for girls around the end of the Middle Ages. At this time, Stella was often used in descriptions of Mary, the mother of Jesus. It saw use as a first name after the publication of "Astrophel and Stella" in the 1580s. The name enjoyed a period of popularity at the end of the 19th century and early 20th century. It experienced a resurgence in the 2000s.
Symbolism of the Name Stella:
Because Stella means "star," the name often symbolizes the celestial world. Stella Maris, which means "star of the sea," was also a title given to the Virgin Mary, so Stella has some Biblical symbolism as well.
Nicknames for the Name Stella:
A special name like Stella needs some good nicknames. We've got a great list of the best nicknames for Stella here, including some we're sure you haven't thought of. Consider each option carefully, and pick the one that fits your child best!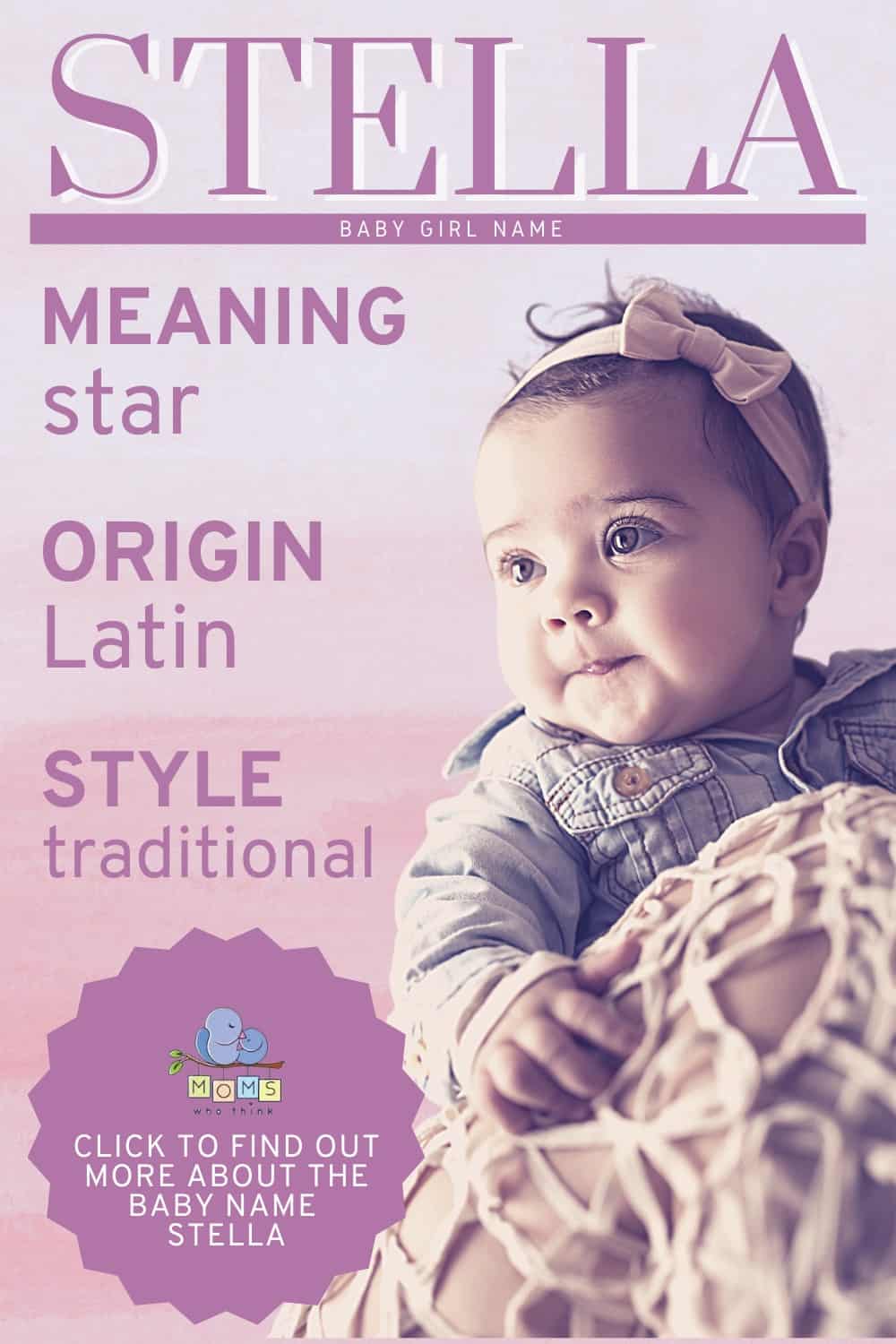 Style of the Name Stella:
Traditional
Gender of the Name Stella:
Stella is a girl's name.
Pronunciation of the Name Stella:
STELL-ah
Number of Syllables in the Name Stella:
Two
Emotion Evoked from the Name Stella:
The baby name Stella evokes the image of someone who is feminine and sensitive.
Alternative Spellings for the Name Stella:
Popularity of the Name Stella:
Stella was one of the top 100 names for girls throughout the early 1900s, according to the Social Security Administration. While it fell out of favor for a while during the latter part of the century, it came back with a vengeance in the 2010s. In 2022, Stella ranked at number 40 on the list of top baby girl names in the United States.
Related Names for the Name Stella:
Great Middle Names for Stella and Their Meanings:
Famous People with the Name Stella:
Stella Adler (actress and famous acting teacher)
Stella Stevens (actress and model)
Stella Ashcroft (gymnast)
Stealla Dupont (politician)
Stella McCartney (fashion designer)
Stella Maessen (singer)
Stellas in Popular Culture:
The image featured at the top of this post is ©Irina Wilhauk/Shutterstock.com.