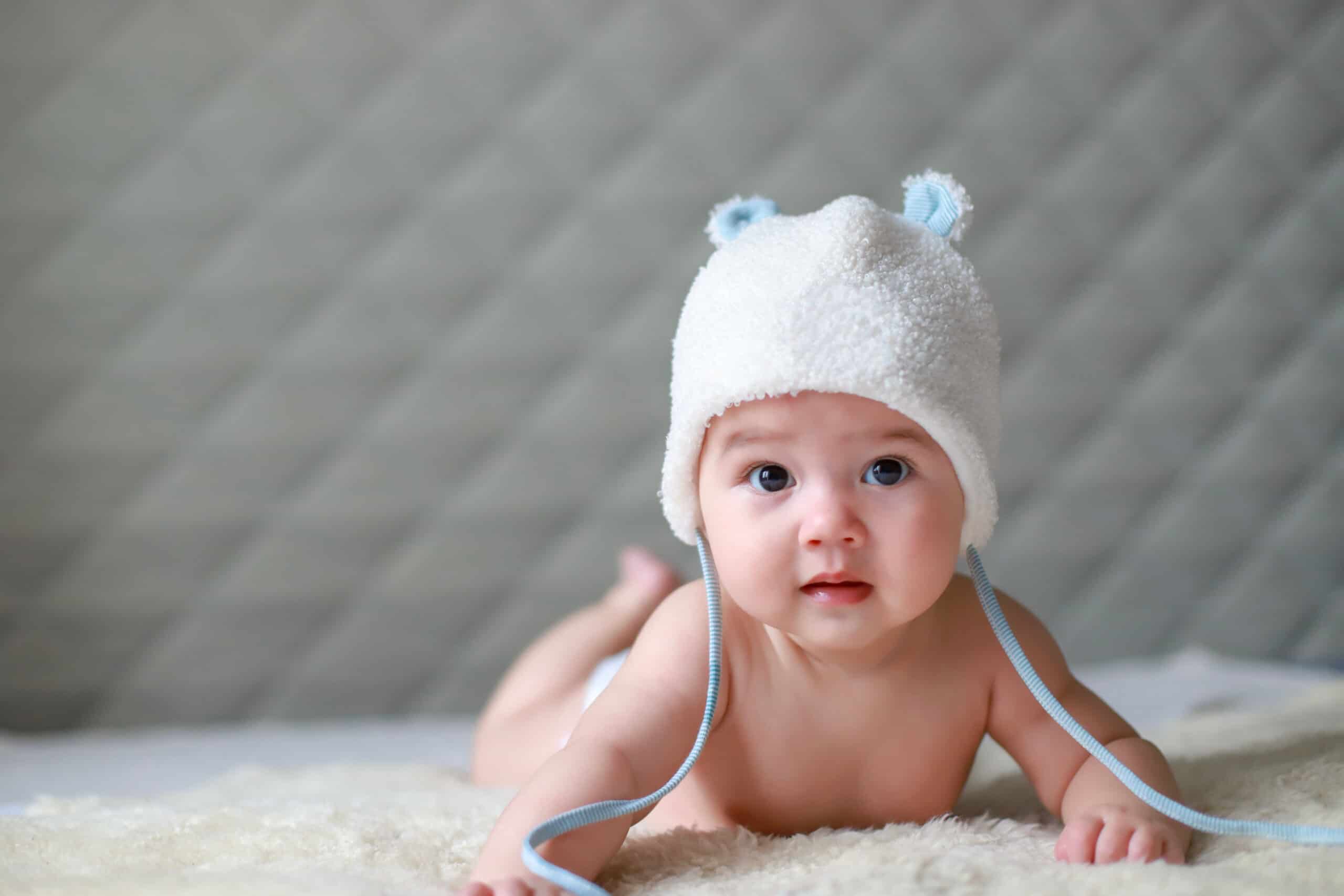 Let's Get Ready for Baby!
Sign up for our monthly pregnancy email series, and you'll get regular updates on your baby's development, helpful timelines to get ready for their arrival, must-have baby needs and so much more! PLUS, you'll get instant access to the MomsWhoThink "Ultimate Guide to Baby Naming in 2022."
CLICK HERE
to get started!
For many years, Emily has been one of the most popular baby names in English-speaking countries like the United States, Ireland, Scotland, Australia, Canada and New Zealand. While it's dropped in popularity a bit in recent years, it remains a top 100 baby name in the United States. The name is associated with many successful people, ranging from movie stars like Emily Blunt to the poet Emily Dickinson.
Meaning of the name Emily:
Latin: Rival, hard worker
Origin of the name Emily:
The baby name Emily is derived from the Latin name "Aemilia." During the 11th century, the French adopted the name and developed their own version — Émilie — and by the 18th century, it had become one of the most popular names in many English-speaking countries.
Symbolism of the name Emily:
In Ancient Rome, the original form of Emily was associated with people who were hard workers and fierce rivals. Today, the name is still associated with people who are smart and industrious.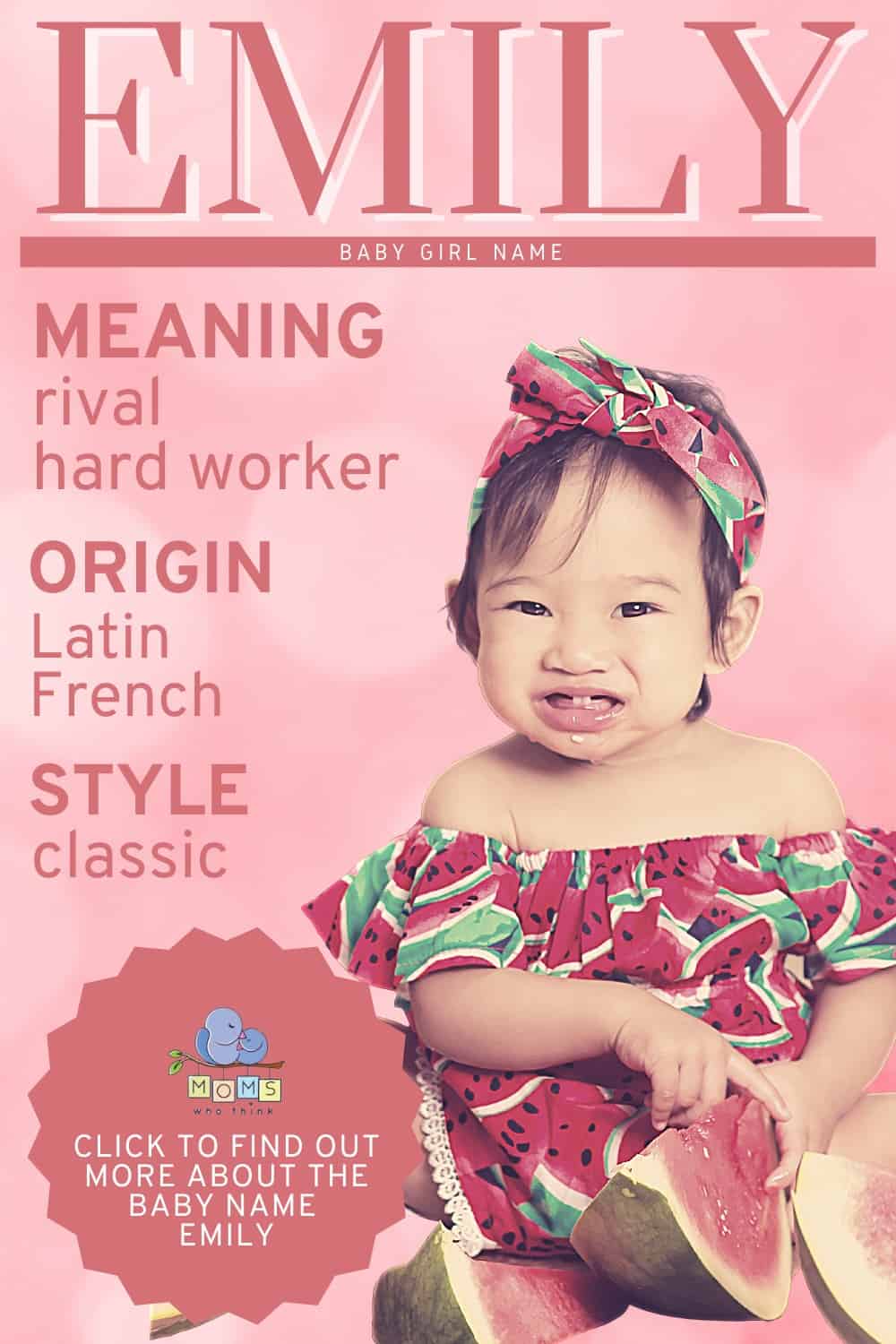 Style of the name Emily:
Classic
Gender of the name Emily:
Emily is a girl's name.
Pronunciation of the name Emily:
Eh-mah-lee
Number of syllables in the name Emily:
Three
Emotion evoked from the name Emily:
Many people associate the baby name Emily with literary heroes like Emily Dickinson and Emily Bronte. For this reason, the name evokes the image of a woman who is intelligent and successful.
Alternative spellings for the name Emily:
Nicknames for the name Emily:
Popularity of the name Emily:
Not only has Emily been a popular name in the United States for decades, but it was the number one name in the country between 1996 and 2007. According to the Social Security Administration, Emily was the 18th-most popular baby name for females in 2020.
Related names for the name Emily:
Great middle names for Emily and their meanings:
Famous people with the name Emily:
Emilys in popular culture: