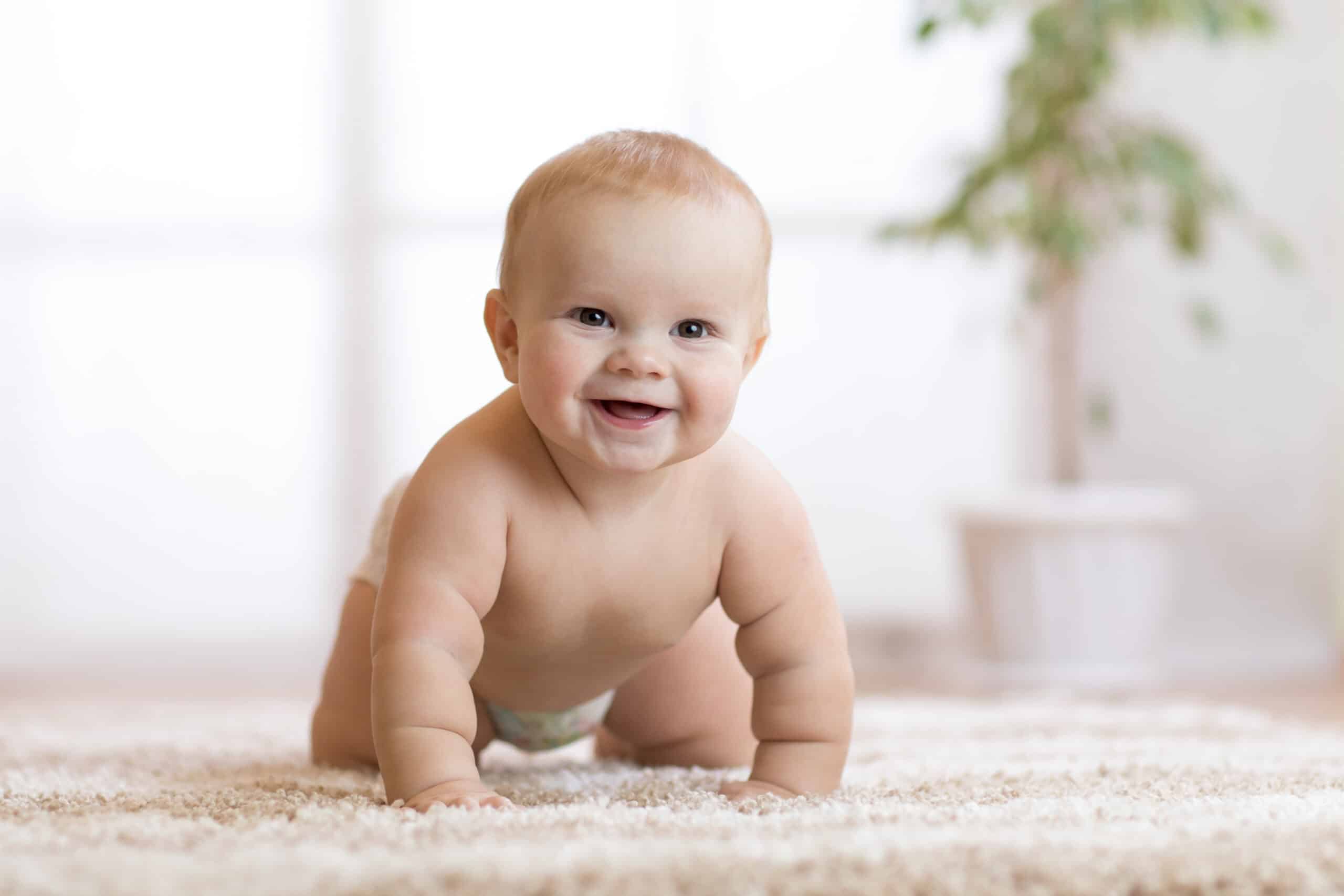 Let's Get Ready for Baby!
Sign up for our monthly pregnancy email series, and you'll get regular updates on your baby's development, helpful timelines to get ready for their arrival, must-have baby needs and so much more! PLUS, you'll get instant access to the MomsWhoThink "Ultimate Guide to Baby Naming in 2022."
CLICK HERE
to get started!
Warren is an attractive and traditional baby name. Long associated with its aristocratic roots, this name also commands respect in contemporary popular culture. Warren Thompson is the titular protagonist of the British sitcom Warren, and Warren Kenneth Worthington III is a character in the X-Men franchise. Keep reading to learn more about this baby name.
Meaning of the name Warren:
English: Watchman, park warden
Origin of the name Warren:
Warren is a baby boy name that began as a British surname. It has three possible etymologies. The first etymology is the Old English and Middle English warin (derived from the Germanic warjan and meaning "watchman" or "guard"). Secondly, the name may derive from the Anglo-French word warrine. This occupational title referred to a park warden who protected animal enclosures. The third etymology is a family name for individuals who lived near the Norman-French town of La Varenne. Germanic pronunciation in the English language would have altered the colloquial spelling from Varrenne to Warrenne (and eventually produced Warren).
Symbolism of the name Warren:
Warren derives from the Old English and Middle English word for "watchman" or "park warden." It was also the name of a Norman-French noble family (known as de Warenne). William de Warenne was the inaugural Earl of Surrey, and contemporary documents prove that he fought alongside William the Conqueror during the Battle of Hastings in 1066. The symbol of this noble line is the Varenne River in Normandy, France.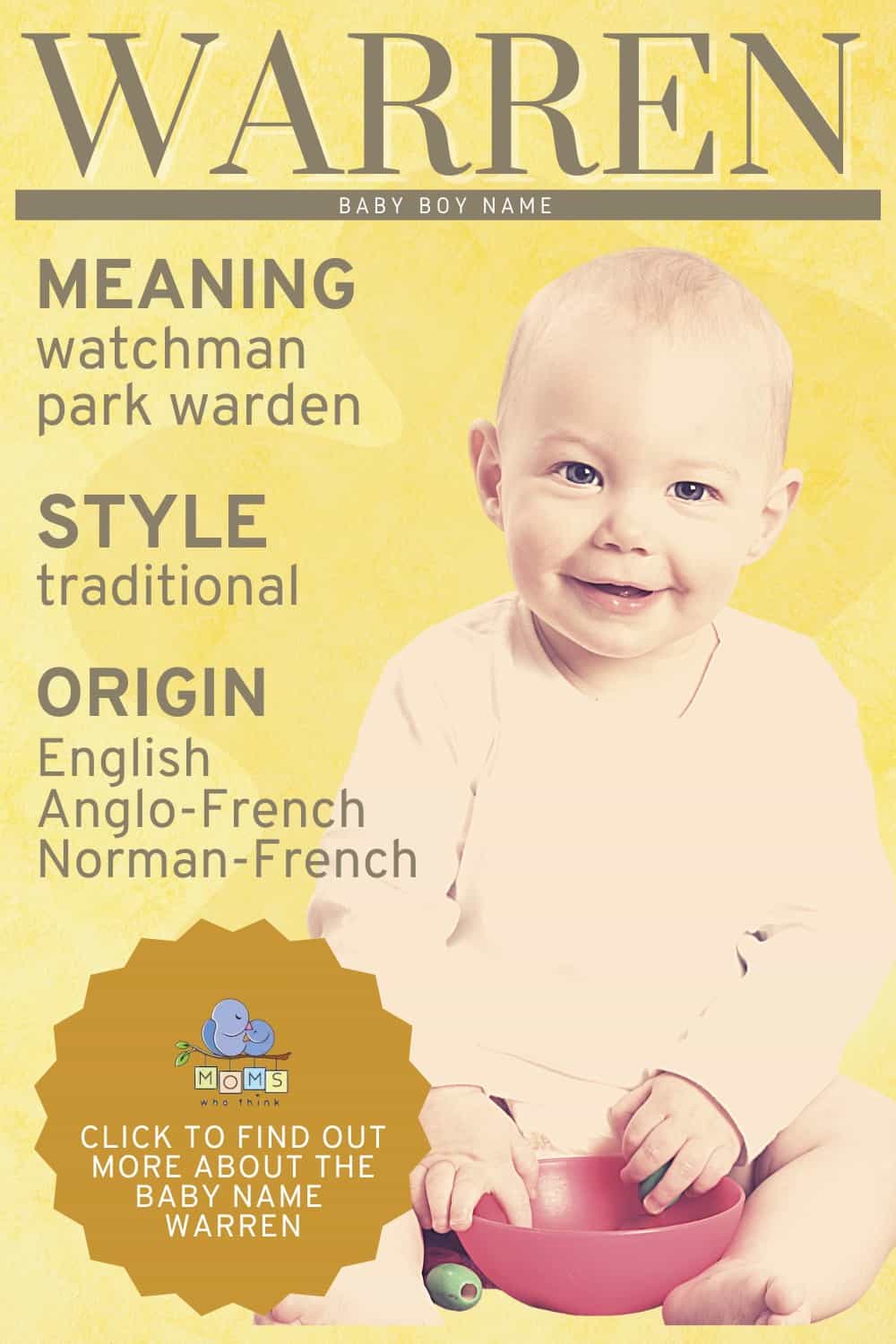 Style of the name Warren:
Traditional
Gender of the name Warren:
Warren is a boy's name.
Pronunciation of the name Warren:
WAHR-ehn
Number of syllables in the name Warren:
Two
Emotion evoked from the name Warren:
The name Warren evokes feelings of power and prestige.
Alternative spellings for the name Warren:
Nicknames for the name Warren:
Popularity of the name Warren:
According to the Social Security Administration index, Warren was the 341st most popular baby name for boys in 2020.
Related names for the name Warren:
Great middle names for Warren and their meanings:
Adlai (God is just)
Blake (fair or dark)
Connor (friend of hounds, wise)
George (farmer)
Heath (grassland dweller)
Leroy (king)
Linus (flax)
Peregrine (sojourner, traveler, pilgrim)
Sylvester (woodland, forest, wild)
Tyrell (thunder ruler, puller, steadfast one)
Famous people with the name Warren:
Warren in popular culture:
Warren Fox (character on the British soap opera Hollyoaks)
Warren Merriwether (character on television's 227)
Warren Thompson (titular protagonist of the British sitcom Warren)
Warren Kenneth Worthington III (character in the X-Men franchise)