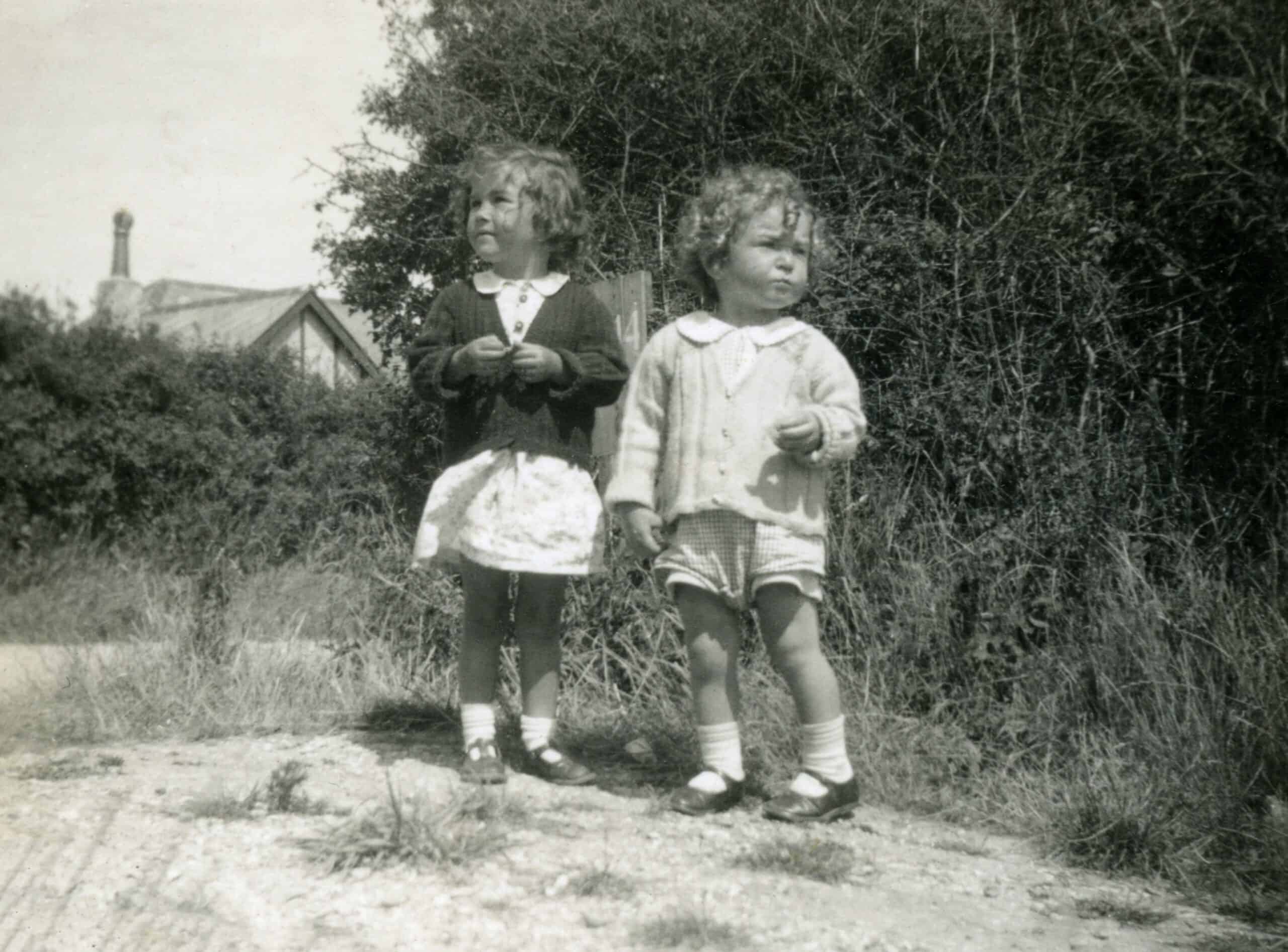 The decade of the 1940s had two distinct parts. For the first half of the decades, World War II dominated every day of waking life. The rest of the decade saw the start of the Baby Boomer generation as soldiers returned from war and started new lives.
The 1940s names given to baby boys and girls give a glimpse into the world at that time.
The top two popular names from the 1940s are James and Mary. James moved ahead of Robert, which was the most popular boy name of the 1930s. Mary held the top spot as it had since the 1880s.
New 1940s girl names appeared at the top of the list. Linda (#2) is the most visible. It rocketed from #89 during the 1930s up to the second spot in the 1940s.
Other girls names that jumped up into the top 10 include Carol, Sandra, Sharon, Judith, and Susan.
On the boys' side, the biggest jump into the top 10 1940s boy names was the classic name Michael (#9). In the 1930s, Michael was down at number 35. The 1940s saw it leap far ahead.
Two other names jumped into the top ten: David (#5) and Ronald (#10).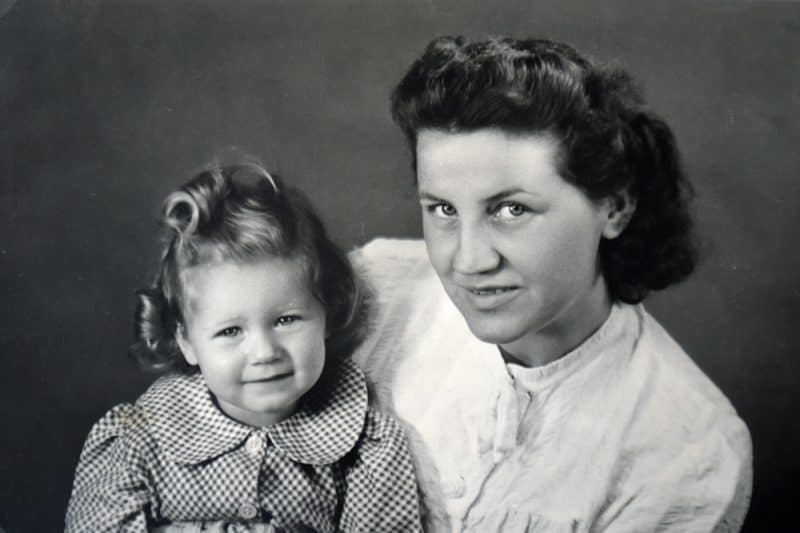 Hollywood's Influence on 1940s Baby Names
The Golden Age of Hollywood continued into the 1940s. The influence is reflected in the names given to babies that reflected some film greats of the era.
One of the best actresses of the 1940s was Betty (#11) Grable. She was the number one box office draw in 1943, outranking greats like Clark Gable, Bob Hope, and Greer Garson.
Gene (#96) Autry continued his cowboy singing career in films, after serving as a pilot during World War II. Some of his noted films from the 1940s include Robin Hood of Texas and Riders of the Whistling Pines.
Gregory (#64) Peck started his iconic career in the 1940s. He was nominated for four Academy Awards in the 1940s, with films like The Keys of the Kingdom, The Yearling, Gentleman's Agreement, and Twelve O'Clock High.
Rita (#58) Hayworth started her career in the late 1930s, but really found fame in the last half of the 1940s. Some of her iconic films include, Gilda in 1946 and The Loves of Carmen in 1948.
Technology Moves Forward
The 1940s saw science move forward. Invention and innovation continued through the War.
Howard (#53) H. Aiken designed the IBM's Harvard Mark I, which was installed in February 1944. It was used to run certain mathematical problems associated with the Manhattan Project.
Dennis (#20) Gabor developed holography, which uses light diffraction to create 3D images.
Peter (#41) Goldmark invented the modern color television technology while working at CBS. It was introduced on August 20, 1940.
The baby names from the 40s are a mix of traditional and more modern. This trend will only continue into the decades to follow.
1940s Boy Names
Gary
Jerry
Douglas
Lawrence
Terry
Wayne
Carl
Willie
Joe
Roy
Ralph
Johnny
Fred
Harry
Howard
Louis
Philip
Patrick
Dale
Leonard
Gregory
Ronnie
Norman
Russell
Melvin
Earl
Frederick
Bill
Marvin
Clarence
Glenn
Eddie
Mike
Martin
Tom
Herbert
Curtis
Keith
1940s Girl Names
Linda
Patricia
Susan
Shirley
Karen
Janet
Diane
Gloria
Virginia
Martha
Frances
Jean
Ann
Phyllis
Pamela
Peggy
Doris
Rita
Jo
Geraldine
Sally
Kathryn
Norma
Joann
Paula
Roberta
Sylvia
Kathy
Marcia
Dolores
Anita
Top 100 Baby Names by Decade
[wpdreams_ajaxsearchpro id=2]
---