Decades ago, Adrienne was quite popular in both the United States and France, but these days, parents prefer other versions like Adriana. For this reason, Adrienne makes an excellent baby name for moms and dads who want something classic and feminine that isn't overused. The name's origins date back many centuries, and it pairs well with both the most beloved and unique middle names.
Meaning and Origin of the name Adrienne:
Adrienne is a beautiful girl's name of French origin meaning "from the city of Hadria."
Adrienne is the French version of the girls' name Adriana. Adriana is the feminine version of Adrian, which means "person from the city Hadria." The name dates back to before the Middle Ages.
Symbolism of the name Adrienne:
Throughout the Middle Ages, many Roman Catholic Popes chose the male version of Adrienne — Adrian — so the name may have significant meaning to parents of the Catholic faith.
Nicknames for the name Adrienne:
When choosing a nickname for your baby, you may want to choose one that is special and personal. You can go with a common nickname or with one that is less used. Sometimes, finding nicknames can be difficult. We have compiled a list of nicknames for Adrienne to make choosing a nickname easier for you. Check out the list below.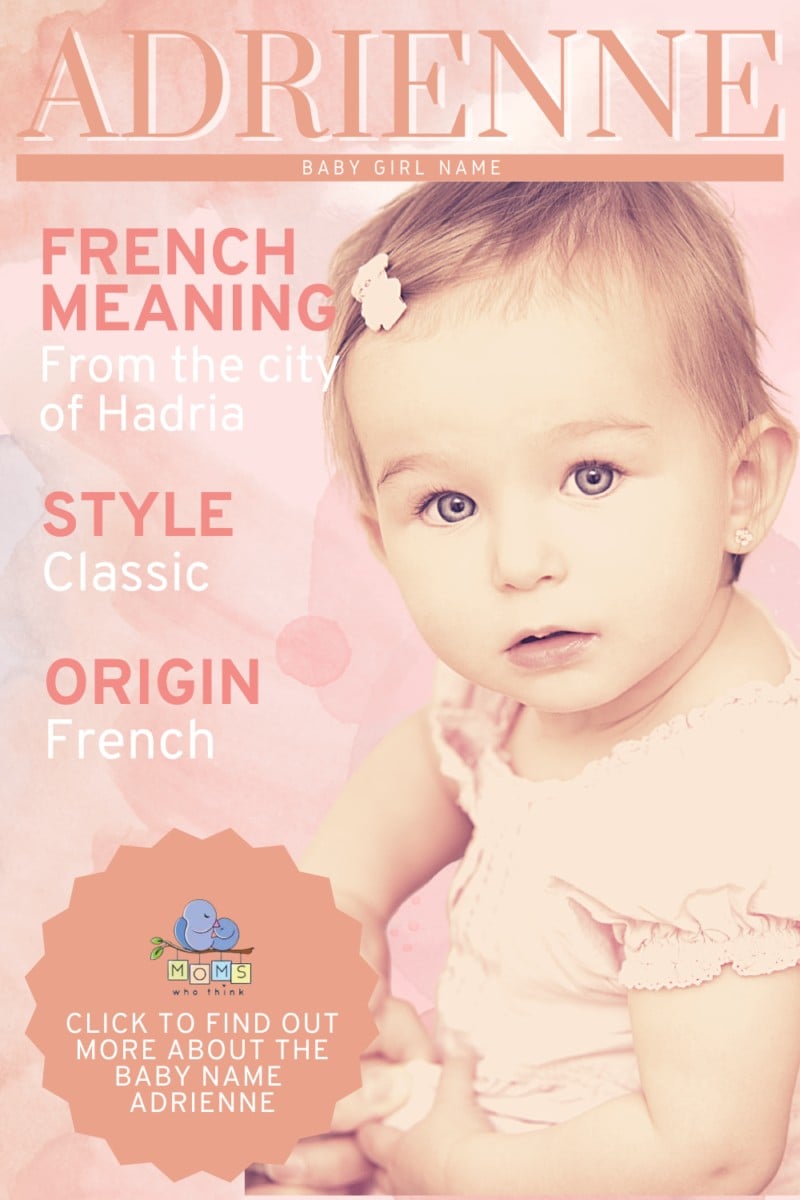 Style of the name Adrienne:
Classic
Gender of the name Adrienne:
Adrienne is a girl's name.
Pronunciation of the name Adrienne:
AY-dree-en
Number of syllables in the name Adrienne:
Three
Emotion evoked from the name Adrienne:
Adrienne evokes the image of femineity and vintage French culture.
Alternative spellings for the name Adrienne:
Popularity of the name Adrienne:
Adrienne remained on the list of the top 1,000 baby names in the United States for over a century, but it has never broken into the top 100. It was most popular during the 1970s and 1980s. According to the Social Security Administration, it ranked at number 927 in 2018, but it hasn't been on the list since.
Related names for the name Adrienne:
Great middle names for Adrienne and their meanings:
Famous people with the name Adrienne:
Adriennes in popular culture:
The image featured at the top of this post is ©Kehinde Olufemi Akinbo/Shutterstock.com.