Let's Get Ready for Baby!
Sign up for our monthly pregnancy email series, and you'll get regular updates on your baby's development, helpful timelines to get ready for their arrival, must-have baby needs and so much more! PLUS, you'll get instant access to the MomsWhoThink "Ultimate Guide to Baby Naming in 2022."
CLICK HERE
to get started!
Kylie is a fun and modern baby name of Gaelic origin. It has been popular in English speaking countries for nearly 40 years but still manages to have a youthful feeling.
Meaning of the name Kylie:
Irish & Scottish: straight or channel (as in the body of water), graceful and beautiful
Origin of the name Kylie:
The baby name Kylie comes from the Irish surname O'Kiely which is in turn derived from the Gaelic surname O'Cadhla.
Symbolism of the name Kylie:
Free flowing water is symbolic of creativity, healing, freedom, and strong emotions.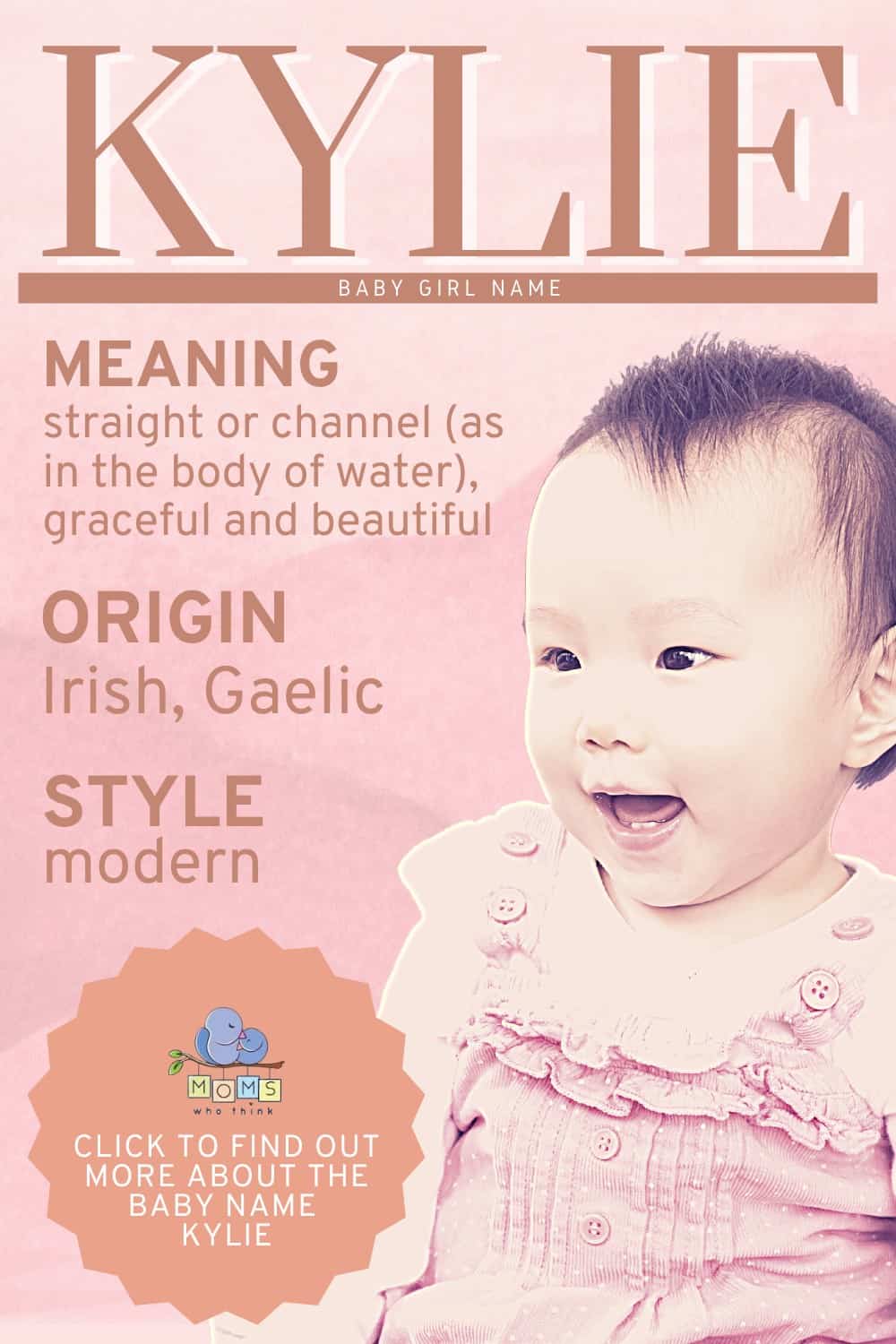 Style of the name Kylie:
modern
Gender of the name Kylie:
Female. Kylie is sometimes used as the feminine form of the boy's name Kyle.
Pronunciation of the name Kylie:
KIE-lee
Number of syllables in the name Kylie:
two
Emotion evoked from the name Kylie:
Kylie evokes youthful, creative, and energetic emotions.
Alternative spellings for the name Kylie:
Kiley, Kylee, Kyleigh, Kilie, Kiely
Nicknames for the name Kylie:
Popularity of the name Kylie:
According to the Social Security Administration, the baby name Kylie has been moderately popular since 1978. Kylie reached peak popularity between 2002 and 2015.
Related names for the name Kylie:
Great middle names for Kylie and their meanings:
Famous people with the name Kylie:
Kylies in popular culture: