Lavender is a beautiful name for girls that can refer to the flower or color called the same. It has a naturalistic sound and many parents automatically think of Lavender Brown from "Harry Potter" or the character from "Matilda". As of 2021, Lavender is now a top 3,000 option.
Meaning and Origin of the Name Lavender:
Lavender was first a baby name in the 1700s, popular among boys too in those days. Lavender became popular again in modern times, however, due to a character in the "Harry Potter" series. It comes from the name of a flower and a color. The lavender flower has a soft purple color that many people love, and a distinct scent.
Symbolism of the Name Lavender:
The baby name Lavender has the same meaning as the word lavender. It is an aromatic flower to start, making it popular among naturalistic parents. It is also the name of a pale purple color.
Nicknames for the Name Lavender:
The list of nicknames for Lavender is quite long! There are a lot of great options to choose from, like Lavi and Ender. Some nicknames on this list come from Lavender sharing its name with a flower. Take a look at this great list of Lavender nicknames and pick your favorite:
Lav
Lave
Lavie
Lavi
Lavee
Vendie
Vendi
Vendee
Ven
Ender
Lavs
Ends
Lala
Flower
Petal
Venda
Lava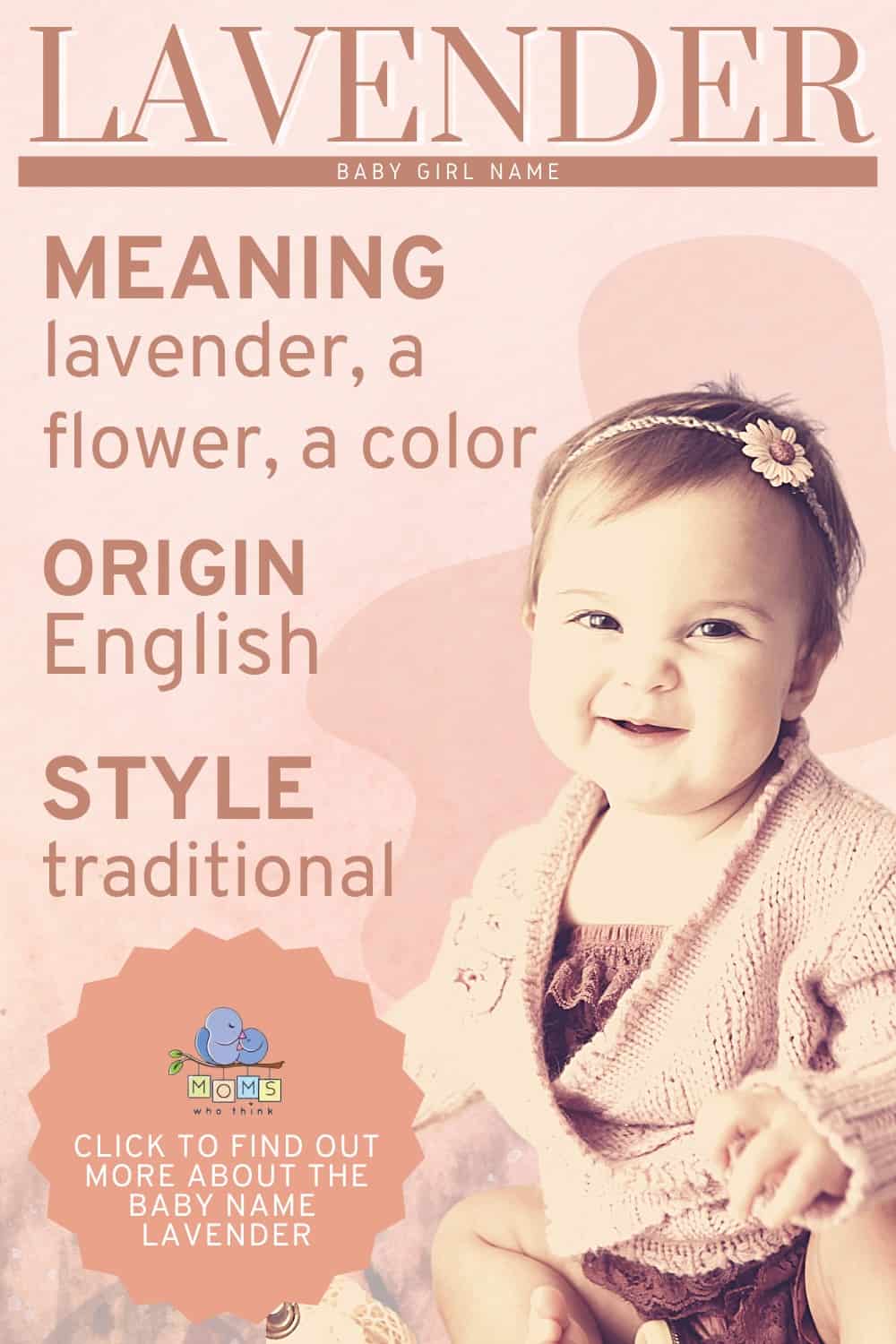 Style of the Name Lavender:
Traditional
Gender of the Name Lavender:
Lavender is a naturalistic name for girls.
Pronunciation of the Name Lavender:
LAV-en-der
Number of Syllables in the Name Lavender:
Three
Emotion Evoked From the Name Lavender:
Lavender is a wholesome and natural baby name. It is refined and delicate.
Alternative Spellings for the Name Lavender:
Lavander
Lavenderr
Lavanderr
Lavennder
Lavannder
Popularity of the Name Lavender:
Lavender is not a top 1,000 baby name in America. Currently, it is a top 2,700 option as of 2021. To be more specific, Lavender is at rank 2,616.
Related Names for the Name Lavender:
Great Middle Names for Lavender and Their Meanings:
Famous People with the Name Lavender:
Lavenders in Popular Culture:
The image featured at the top of this post is ©Paul Rich Studio/Shutterstock.com.