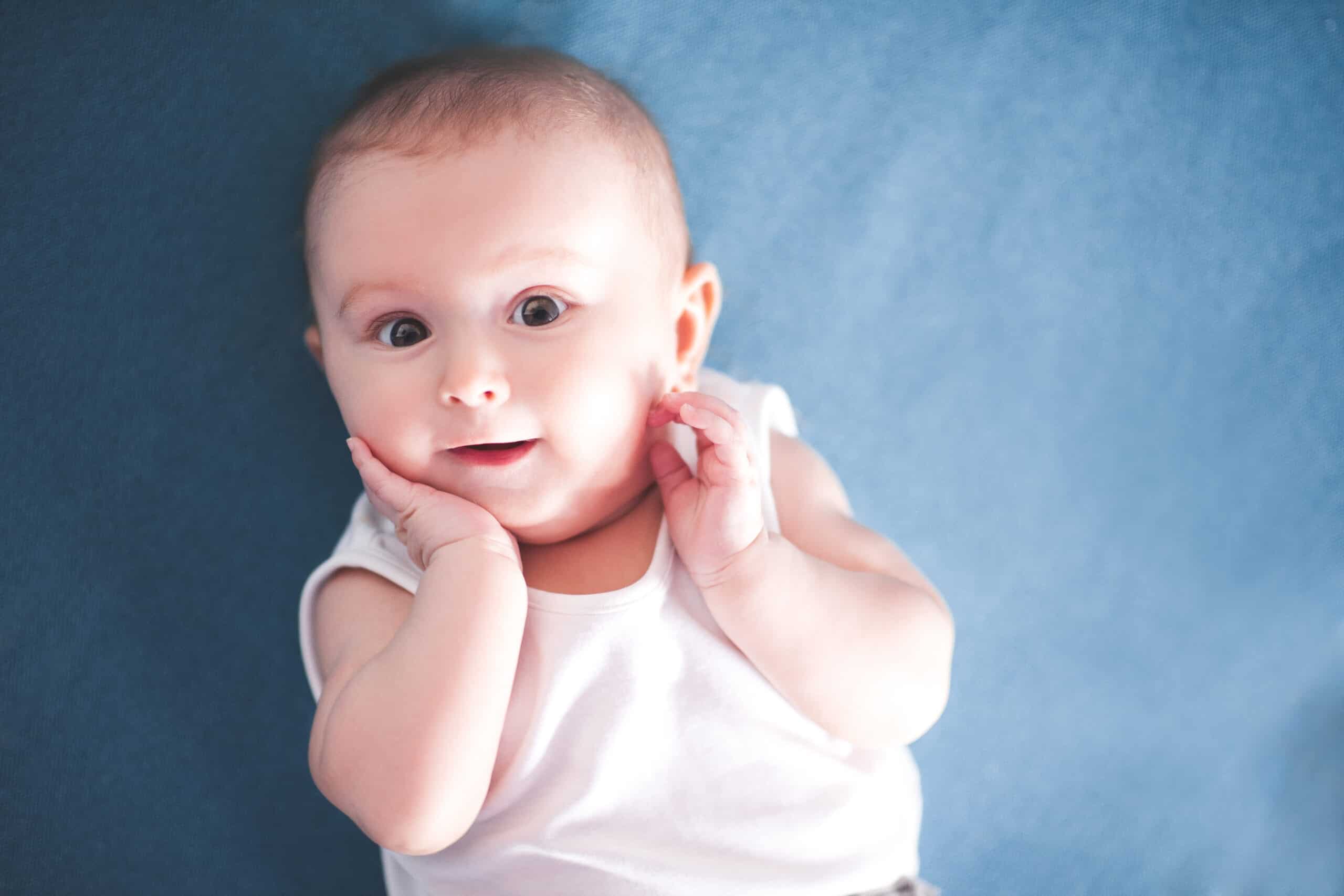 Let's Get Ready for Baby!
Sign up for our monthly pregnancy email series, and you'll get regular updates on your baby's development, helpful timelines to get ready for their arrival, must-have baby needs and so much more! PLUS, you'll get instant access to the MomsWhoThink "Ultimate Guide to Baby Naming in 2022."
CLICK HERE
to get started!
The baby name Merry is a word name that was quite popular during the 19th and early 20th centuries. It fell out of favor a bit after the 1960s, but it's becoming a bit more popular these days. Consider it a less trendy "grandma name" or a great name for a baby born during the holiday season. It also makes a great nickname or tribute to someone named Meredith, Merryn, or Mercy. Best of all, Merry pairs well with most middle names.
Meaning of the name Merry:
English: Lighthearted, cheerful, happy
Origin of the name Merry:
Merry is a word name. The English word "merry" is derived from the Old English word "myrige." It means cheerful, happy, and light-hearted.
Symbolism of the name Merry:
Because it's a word name, Merry symbolizes happiness. New parents may choose it hoping that their new baby has a cheery disposition. The name is also considered a popular choice for babies born around Christmas.
Style of the name Merry:
Traditional
Gender of the name Merry:
Merry is a girl's baby name.
Pronunciation of the name Merry:
MARE-ee
Number of syllables in the name Merry:
Two
Emotion evoked from the name Merry:
The baby name Merry evokes images of someone who is upbeat and enthusiastic.
Alternative spellings for the name Merry:
Nicknames for the name Merry:
Popularity of the name Merry:
According to the Social Security Administration, Merry was a top 1,000 baby name for girls in the United States between 1920 and 1969. It was most popular in 1948 when it ranked at number 456. It last ranked at number 950 in 1969.
Related names for the name Merry:
Great middle names for Merry and their meanings:
Famous people with the name Merry:
Merrys in popular culture: