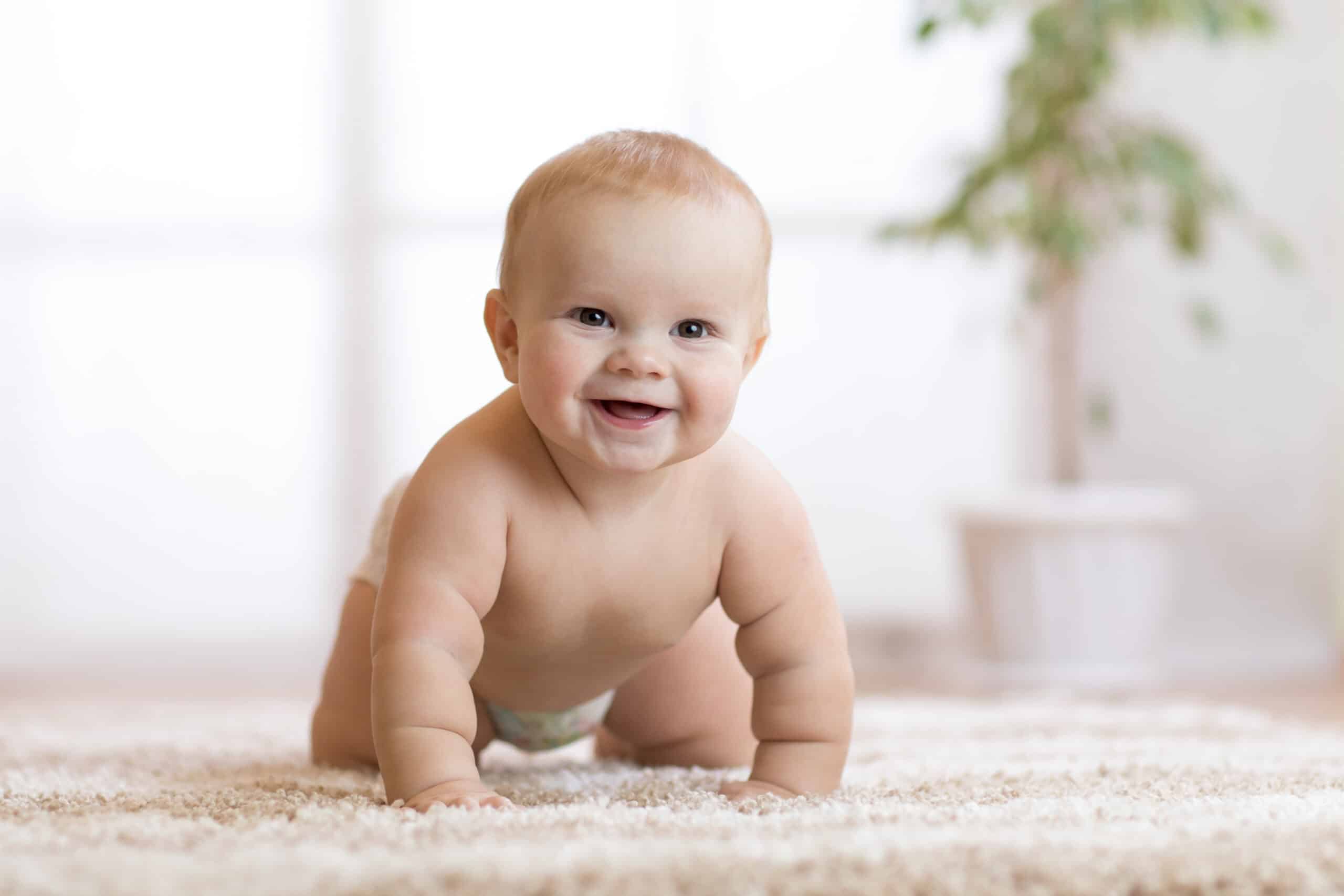 Let's Get Ready for Baby!
Sign up for our monthly pregnancy email series, and you'll get regular updates on your baby's development, helpful timelines to get ready for their arrival, must-have baby needs and so much more! PLUS, you'll get instant access to the MomsWhoThink "Ultimate Guide to Baby Naming in 2022."
CLICK HERE
to get started!
The female baby name Macy may immediately make you think of Macy's stores. These stores do in fact have a bit to do with this first name, however, as they were founded by someone with the last name Macy. This is the origin story of the name Macy in that it began as a surname throughout Europe for those having lived near Massy, France.
Meaning of the name Macy:
English: from Massy, France
Origin of the name Macy:
Macy as a baby name began as an English surname in Europe. It was used for families who lived among Massy, France as a play on the town name. The name became popularized as a first name after the opening of Macy's department stores by then-owner, Rowland Macy, in the 1800s.
Symbolism of the name Macy:
The baby name Macy sounds similar to the town that it is from as it is meant to be a play on the same word. Despite this traditional meaning, however, the name has become a more trendy and modern version for names like Stacy that were popular in the mid-twentieth century.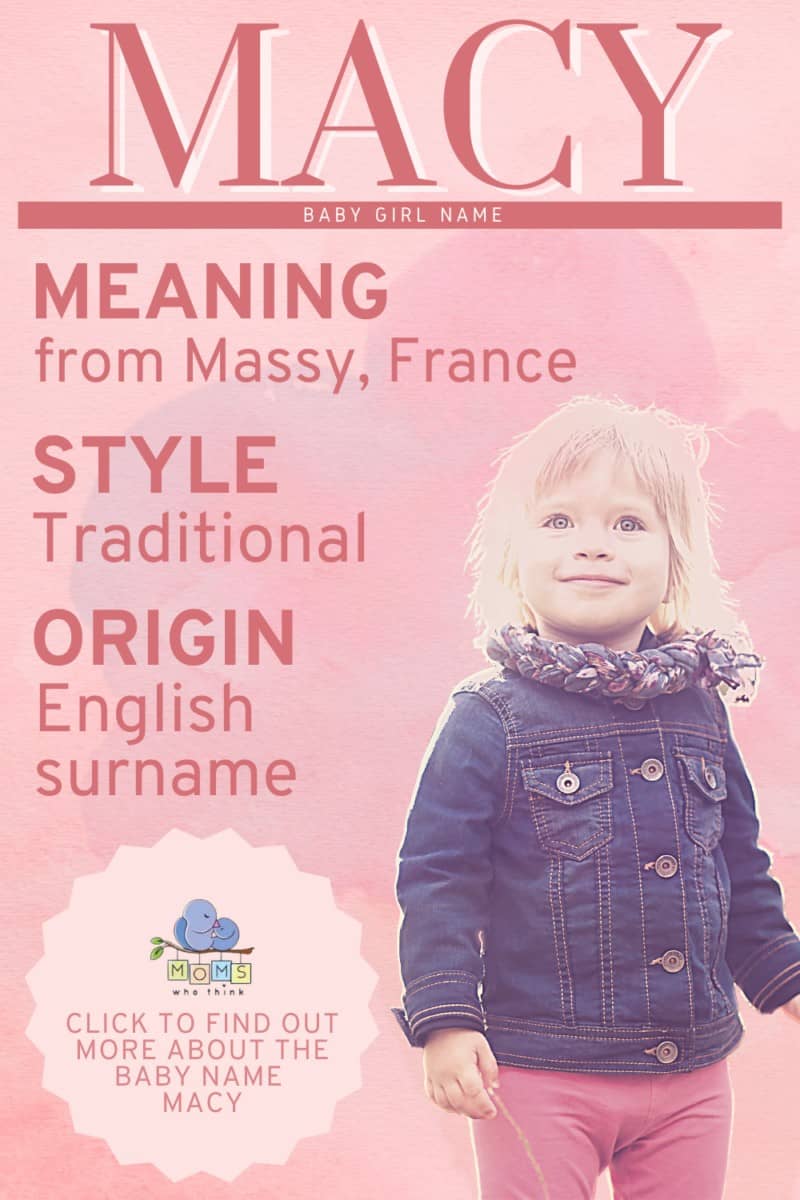 Style of the name Macy:
Traditional as a surname, modern as a first name
Gender of the name Macy:
The baby name Macy is a trendy name for females.
Pronunciation of the name Macy:
MAY-see
Number of syllables in the name Macy:
Two
Emotion evoked from the name Macy:
Macy feels youthful and friendly. It is a name worth celebration as it feels joyful and full of life.
Alternative spellings for the name Macy:
Nicknames for the name Macy:
Popularity of the name Macy:
The baby name Macy ranked low on the Social Security Index in the years 1900, 1901, 1905, 1906, and 1909. It did not reappear on the index until 1990, however. The name has never risen above the top 200 list, and it received its highest rank in 2003 at number 219. Now, as of 2020, the name is extremely low on the Social Security Index again at number 618.
Related names for the name Macy:
Great middle names for Macy and their meanings:
Famous people with the name Macy:
Macys in popular culture: