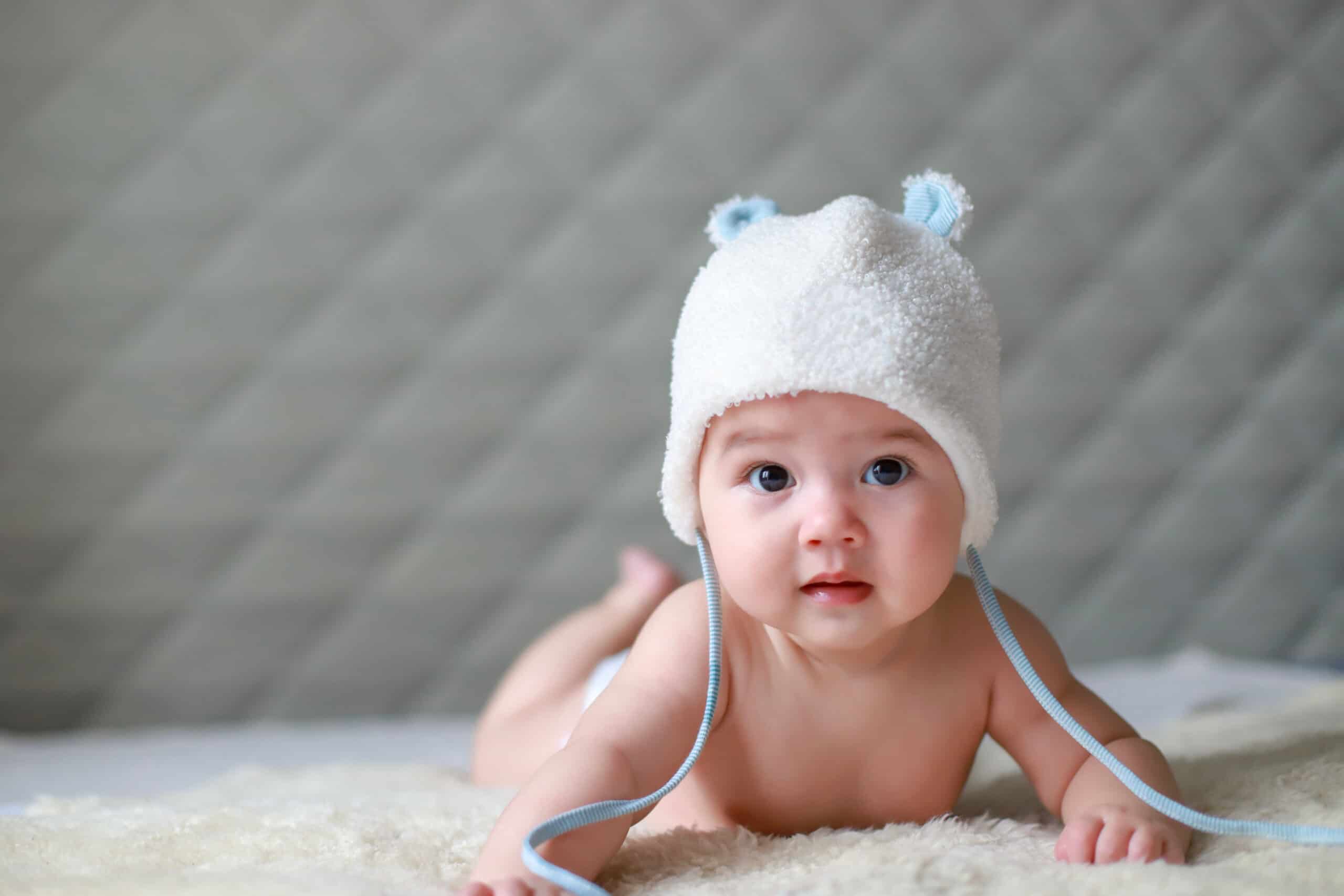 Let's Get Ready for Baby!
Sign up for our monthly pregnancy email series, and you'll get regular updates on your baby's development, helpful timelines to get ready for their arrival, must-have baby needs and so much more! PLUS, you'll get instant access to the MomsWhoThink "Ultimate Guide to Baby Naming in 2022."
CLICK HERE
to get started!
Navy is a fun modern baby name for girls and boys. Unique in its use as a given name, Navy has become a top choice for celebrity children and performance artists. Navy Navidson was the name of a character in House of Leaves by Mark Danielewski, and Navy is also the official term for the fandom of singer Robyn Rihanna Fenty. Keep reading to learn more about this contemporary name.
Meaning of the name Navy:
English, Latin: Fleet of watercraft
Origin of the name Navy:
Navy originates from the Middle English word navie (meaning "fleet of watercraft"). The word entered English via Old French, and it ultimately derives from the Latin term nāvis (meaning "ship"). Navy can also refer to the very dark blue associated with naval equipment and uniforms.
Symbolism of the name Navy:
Navy is the English term for a fleet of watercraft. It can also refer to the branch of military that enlists warships and personnel, thereby constituting the sea power of a nation. In the United States, the symbol of the Navy is the bald eagle that holds an anchor to protect the ships at sea.
Style of the name Navy:
Modern
Gender of the name Navy:
Navy is a unisex baby name.
Pronunciation of the name Navy:
NAY-vee
Number of syllables in the name Navy:
Two
Emotion evoked from the name Navy:
The name Navy evokes feelings of action and adventure.
Alternative spellings for the name Navy:
Navvy
Navey
Navee
Naveigh
Nayvie
Navyee
Nicknames for the name Navy:
Popularity of the name Navy:
According to the Social Security Administration index, Navy was the 452nd most popular baby name for girls in 2021.
Related names for the name Navy:
Great middle names for Navy and their meanings:
Aidan (little fire)
Blair (field, meadow, pasture)
Charlize (free man, strong warrior, petite)
Glenette (little valley)
Hart (brave, hardy, deer)
Imelde (universal battle)
Kamala (lotus flower, pale red)
Mavis (songbird)
Philomena (powerful love)
Rue (little friend)
Savannah (grassland)
Xiomara (battle-ready)
Winona (firstborn daughter)
Famous people with the name Navy:
Navy in popular culture:
Navy (collective term for the fandom of singer Robyn Rihanna Fenty)
Navy Navidson (character in House of Leaves by Mark Danielewski)