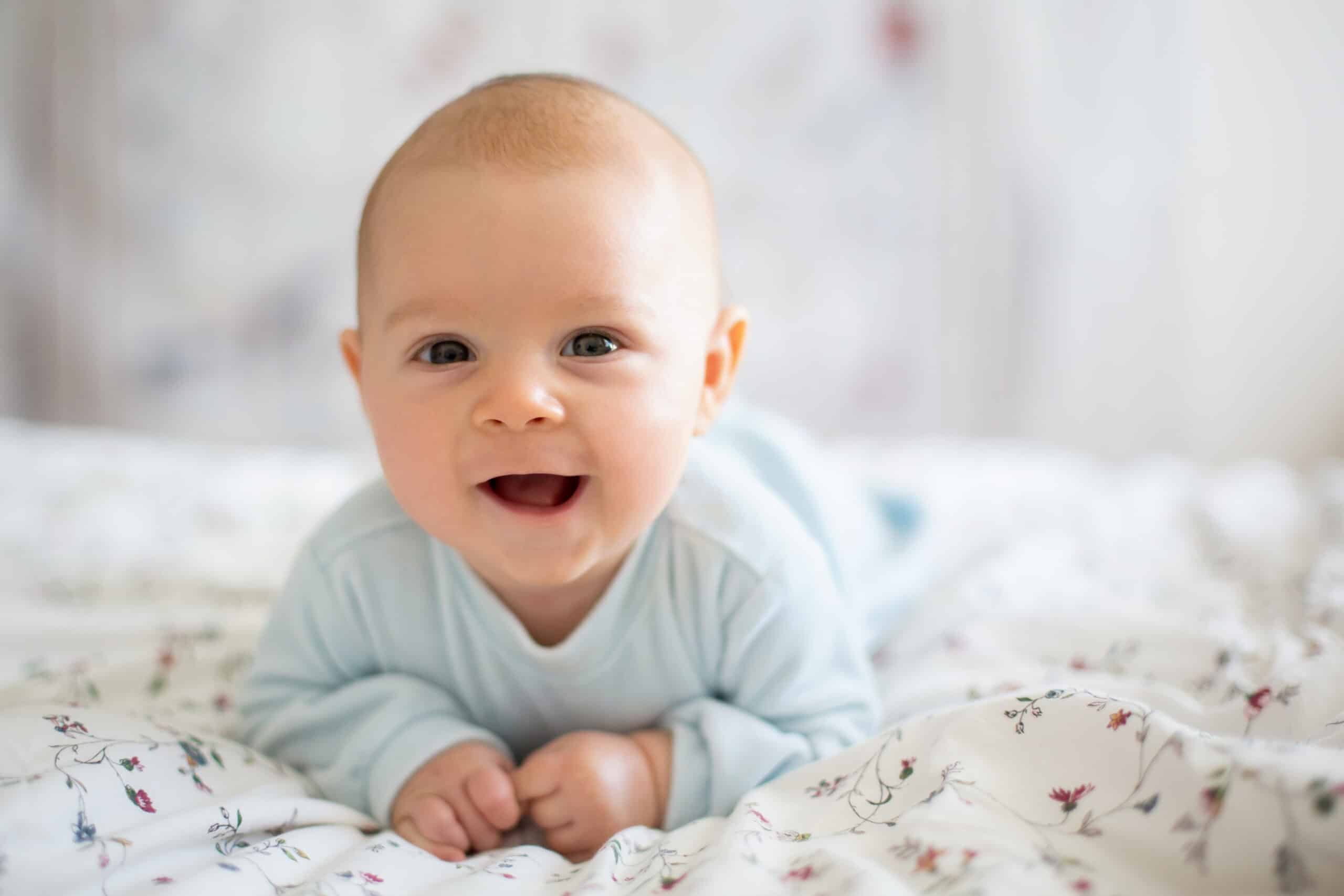 Let's Get Ready for Baby!
Sign up for our monthly pregnancy email series, and you'll get regular updates on your baby's development, helpful timelines to get ready for their arrival, must-have baby needs and so much more! PLUS, you'll get instant access to the MomsWhoThink "Ultimate Guide to Baby Naming in 2022."
CLICK HERE
to get started!
Lennox is a baby name that has a certain rock-n-roll and modern feel. Though it feels modern, Lennox is actually a historical Scottish family name. The name has only been on the Social Security Popularity Index for the last decade, but it is quickly ascending the ranks.
Meaning of the name Lennox:
Scottish: from Levenach, Scotland; elm grove
Origin of the name Lennox:
Lennox began as a surname in Scotland for families from Levenach, which was a place filled with elm trees. It was a last name reserved for families of high esteem who had certain nobility in the country. The name did not find use as a first name until Lennox Lewis, though it has not been on the top 1,000 list until the last decade.
Symbolism of the name Lennox:
One can tell that Lennox was a powerful last name since it has an X on the end of it. The first name version retains the same meaning as the last name, reflecting the town it originated from.
Style of the name Lennox:
Traditional
Gender of the name Lennox:
Both boys and girls can have the baby name Lennox.
Pronunciation of the name Lennox:
LEN-nox
Number of syllables in the name Lennox:
Two
Emotion evoked from the name Lennox:
Lennox is a young name that is full of energy. It is also unique enough to really bring out personality.
Alternative spellings for the name Lennox:
Lennocks
Lennoks
Lennoxx
Lenox
Lenix
Lennex
Lenyx
Nicknames for the name Lennox:
Lenn
Lenny
Lennie
Lex
Lexo
Len
Nox
Popularity of the name Lennox:
The baby name Lennox came to the top 1,000 list in 2010 at number 934. The name continues to grow in popularity though, as it rose over 600 spots by the year 2018. As of 2020, Lennox is a top 300 name with a rank of 291.
Related names for the name Lennox:
Great middle names for Lennox and their meanings:
Irving (green water, fresh water)
Jackie (God is gracious)
Caium (dove)
Caitlin (pure)
Patterson (son of Patrick, son of Peter)
Mitchell (gift from God)
Cole (swarthy, charcoal)
Adele (noble)
Famous people with the name Lennox:
Lennoxs in popular culture: