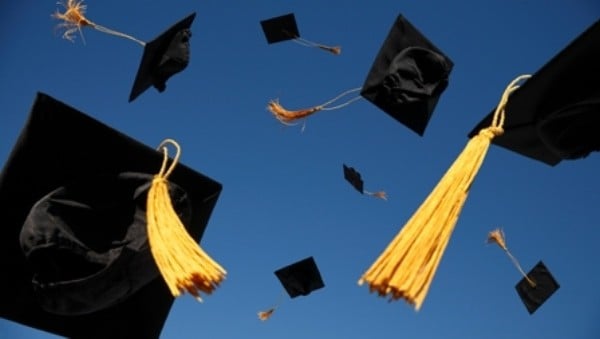 The following buffet recipes and plans will help you plan the perfect buffet. Buffets are an easy way to host a large party and allow more time for socializing, by cutting back on kitchen and serving duties. A buffet can be as casual or formal depending on the occasion.
Key Points of Designing A Buffet
It's generally wise to plan on having enough food for a few extra people. Some will take more than others and others will have an unplanned guest or two arrive.
Be mindful of keeping allergy-prone or religious-specific food separate from other dishes. Tree nuts, shellfish, pork, and dairy are commonly restricted items for a variety of reasons.
Keep young kids away from the main table as there will be open chafing or alcohol-based flames. Not only is this a fire hazard but alcohol-based flames are extremely difficult to put out and burn quite hot.
The first thing to do when planning any party with food is to plan the menu. Once that is done, write up your shopping list. Also check to make sure you have enough dishes, flatware, glasses, napkins, serving utensils, and vessels. You may decide to purchase disposable goods and also may need warming trays, sterno, and chafing frames.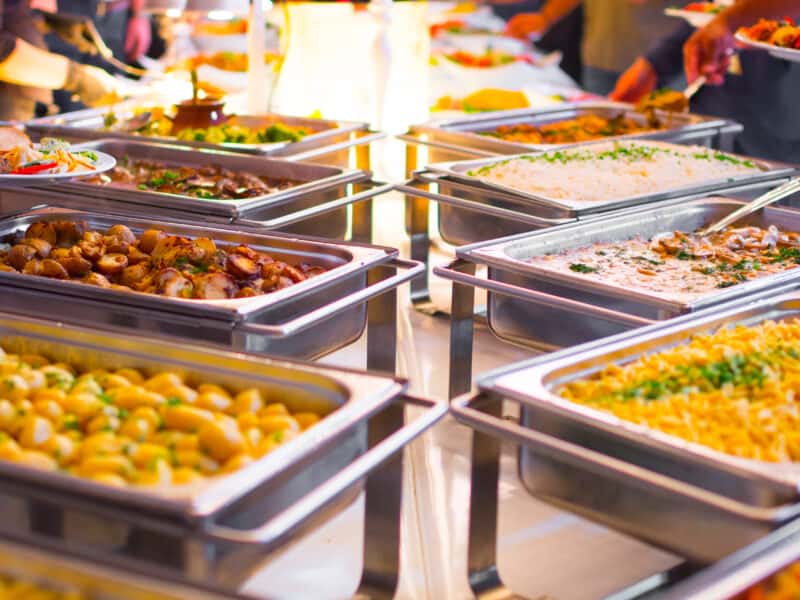 When creating a shopping list, use this as a guide:
Count on 3 drinks per guest.
Count on 4 to 6 hors d'oeuvres per person if you're serving a meal. If you're just serving hors d'oeuvres with cocktails, the amount goes up to 12 pieces per person.
Provide guests with non-alcoholic drink choices.
A portion of meat per person is 1/4 to 1/3 of a pound.
Assume some of your guests will be vegetarians and some vegan.
Assume there will be common food allergies such as lactose intolerance
A portion of vegetables, rice, pasta, or salad is 1/2 cup.
A 9-inch pie or tart (after a large meal) will serve 8 to 10.
Buffet Menu Ideas
Buffet Menu One
Sausage & Peppers
Garlic Green Beans
Serve with rolls, butter and desserts
Buffet Menu Two
Barbequed Chicken Wings
Vegetable Medley
Serve with rolls, butter and desserts
Buffet Menu Three
Chilled Shrimp
Tossed Green Salad
Seasoned Rice
Serve with rolls, butter and desserts
Buffet Menu Four – Cold Buffet
Deli Cold Cuts Assortment
Serve with rolls, butter and desserts
Buffet Menu Five
Hot Sliced Turkey in Gravy
Cucumber, Onion, and Tomato Salad
Serve with rolls, butter, and desserts