In this article, we share the bread recipes that have been perfected at family Thanksgivings for over 50 years.
Whether you're a pumpkin fan, a cranberry lover, a banana craver, or just like to serve different homemade breads with your Thanksgiving dinner, these are the bread recipes that add luscious baked goodness to your Thanksgiving table and fill your home with an aroma that a turkey couldn't hope to match.
So let's jump right in, and make sure they're still talking about your Thanksgiving breads at NEXT Thanksgiving.
Thanksgiving Muffins
Would you put molasses in a muffin? We did. These will be gone before you can get them on the plate.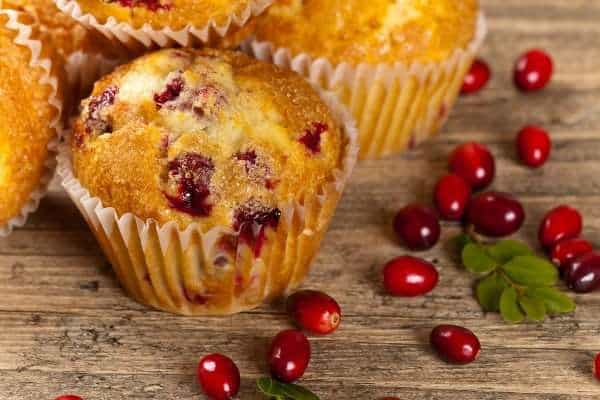 Thanksgiving Breads
We have more awesome breads than you can shake another loaf of bread at. Read on, and bake not just one, but four of them for Thanksgiving this year!
Thanksgiving Rolls
Yes, we've placed this roll in a category by itself. Let's get that pumpkin to better use: a crescent roll they'll be asking you for again and again.
Other Thanksgiving Dinner Ideas
When it comes to a Thanksgiving dinner, you aren't bound by tradition! You can serve whatever you want for dinner on this holiday, even if it's a bit uncommon! Typically, you'll see mashed potatoes, sweet potato casserole, and cranberry served at a Thanksgiving dinner. If none of these are up your alley, try serving baked potatoes, green bean casserole, pumpkin mac and cheese, or anything else you can think of!
An important thing to do is to make sure all of your side dishes work well together. If you serve a lot of sides that are vastly different from one another, they may not work well together. It's also important to make sure you don't overwhelm your guests with too many choices! Try to limit the number of sides on offer to four or five, unless you have an especially large party.
You can also blend traditional and unique side dishes together. Maybe you'll choose to serve mashed potatoes, sweet potatoes, and corn soufflé. If you have kids, offer a couple of side dishes that they'll enjoy, like mac and cheese. Of course, make sure to include a couple of the bread recipes we listed above for the perfect Thanksgiving dinner!
The image featured at the top of this post is ©Brent Hofacker/Shutterstock.com.