Located right across the Potomac River from the beating heart of Washington, D.C., some of the most expensive restaurants in Arlington are worth a trip across to try. There are lots of cultural influences from the many people who live in this area of the States. So, it's no wonder that Arlington serves some top-notch food. Whether you're looking for New American cuisine or high-end French, there's something for everyone at the restaurants on this list. What better way to explore a new place than to try some of the best food it has to offer? Keep on reading to check out the most expensive restaurants in Arlington, Virginia today.
We'll do a thorough walk-through of their menus and their chefs. In this post, you'll learn about what the restaurants have to offer at such high price points. And you'll be able to decide if it's worth a trip to try. This city was recently voted one of the best places to live in America (via Arlington Chamber of Commerce). Arlington offers a lot for its tourists to see, try, and taste on their visits. Not to mention the lucky locals who have fine-dining options any day of the week. Let's take a closer look at these most expensive restaurants in Arlington. We'll see if they deserve the high price point!
Salt
1201 Wilson Blvd, Suite G113, Arlington, VA 22209
Salt is a New American restaurant located right in the urban area of Rosslyn. A gem of downtown Arlington, this restaurant offers an escape from the bustle of the city. With an intimate environment, industrial decor, and craft cocktail bar, you're sure to enjoy their incredible menu. It was voted "Open Table's Diners' Choice," in 2023, as well as "Best of Northern Virginia," in 2022. The executive chef is Dane Sewlall, and the general manager of Salt is Eddie Lane. The whole team works together to provide a true culinary experience at one of the most expensive restaurants in Arlington. Let's take a look at the summer menu.
Starting off strong, you've got Panzanella salad with burrata, grilled peaches, and heirloom tomatoes in a champagne vinaigrette ($16). There's calamari with spicy aioli ($17), tuna tartare nachos with tobiko ($21), and Wagyu steak meatballs ($20). Try their gambas garlic shrimp ($20), miso pork belly ($18), seasonal gnocchi ($16), and steamed bao buns ($19). There are charcuterie platters featuring artisan cheese, fresh honey, pickled veggies, and all kinds of spreads ($25).
Moving onto the mains, try their bucatini carbonara with pecorino, or their seared tuna with charred udon ($20-$25). There are barbequed short ribs with tomato slaw, crab cakes with basil crème fraiche, and a Wagyu burger ($26-$35). Add a side of delicious, crispy truffle fries ($15). You can't go wrong with a menu like this. Just be sure to check how much you're ordering, as those prices will add up quite fast!
Mele Bistro
1723 Wilson Blvd, Arlington, VA 22209
Mele Bistro is an Italian-Mediterranean-inspired cocktail bar. Originally known as "Village Bistro," in 2011 the name was officially changed. "Mele Bistro" shows the dedication to using Mediterranean ingredients on the menu. Located right in the shopping center district of Arlington, Mele uses ingredients sourced from all over to combine the best of local and unique international cuisine. Enjoy their farm-to-table chicken and eggs, house-made pasta, and all kinds of seafood selections. They offer brunch, lunch, dinner, and dessert menu options, as well as a versatile, and delicious cocktail bar selection.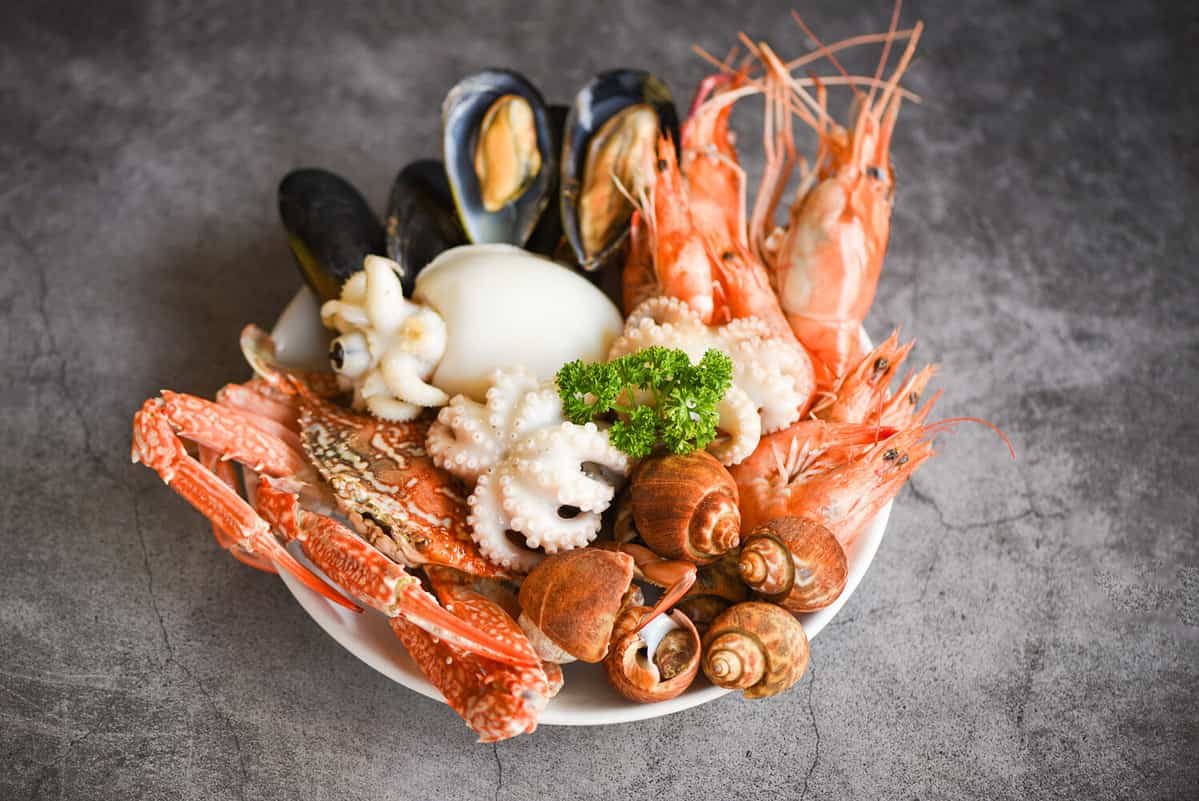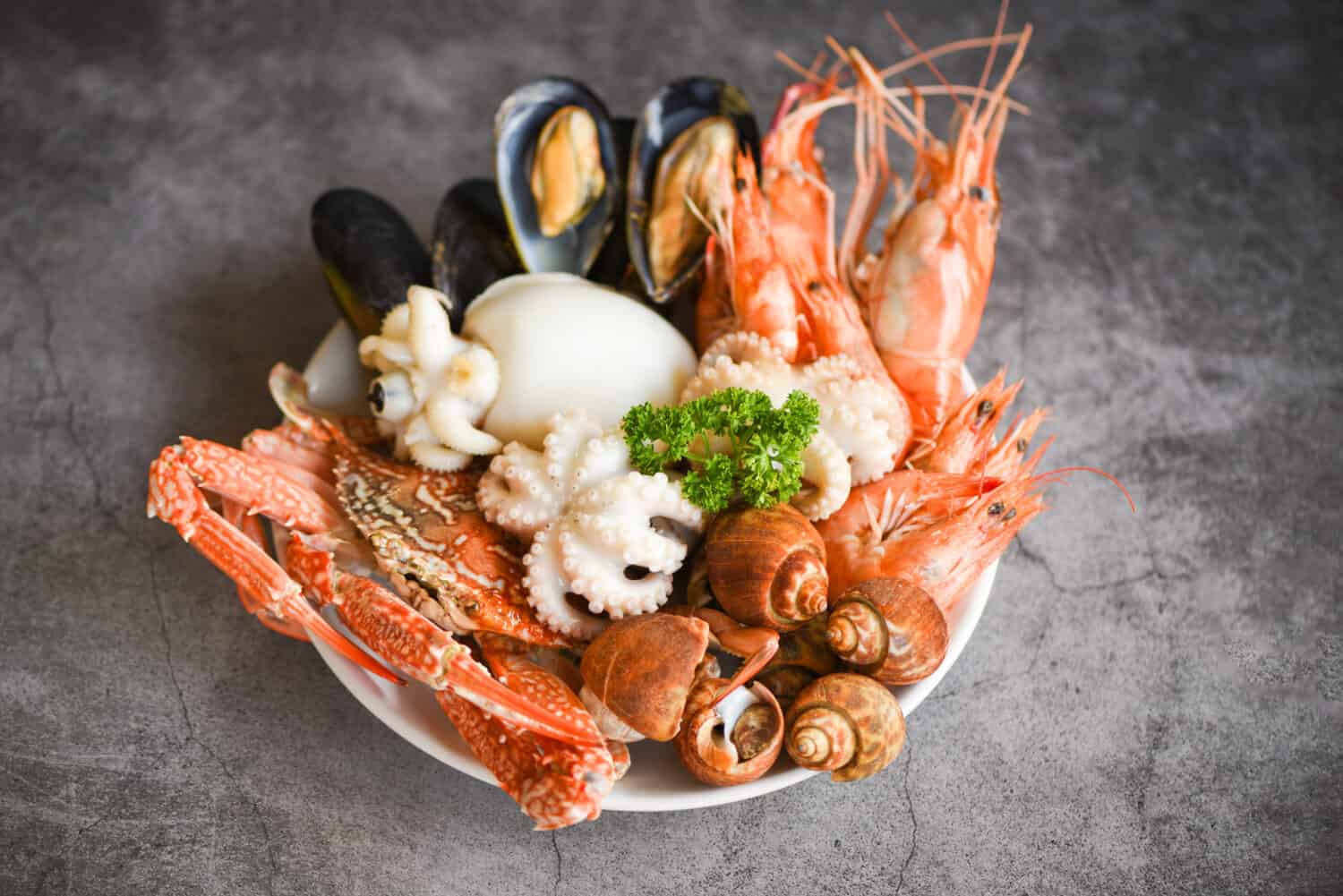 Start off with freshly baked bread and warm roasted Mediterranean olives, or fried zucchini with garlic sauce ($6). Enjoy their seasonal salads including mele endive with aged blue cheese ($8.50), kalamata-aged olives with Greek feta ($7), or apple smoked duck breast ($9.50). There are multiple categories of in-house pasta, including spicy vegetarian penne, and traditional linguini with spicy bolognese ($18.75-$23). There are also lots of seafood pasta options, along with entrees like wild rockfish, New England scallops, and fresh vegetables ($37.50), or seared Hawaiian ahi tuna ($42). Try the bistro burger with french fries ($17), or the sirloin steak with mushrooms for $26. Save room for chocolate hazelnut cake, an almond pear tart, creme brulee, and tiramisu ($8-$9.50). Happy eating!
La Côte D'Or Café
6876 Langston Boulevard, Arlington, VA 22213
La Côte D'Or Café in Arlington brings French cuisine to Virginia. This café received a Best Of Award from the Sun Gazette in 2022. It was also named among the "50 Best Restaurants" by the Northern Virginia Magazine in both 2021 and 2022. Chef Jacques studied at culinary school in Nice and worked in fine dining until his move to the States. La Côte D'Or Café represents the culmination of his experience and dedication to the art of French cuisine. They serve brunch, lunch, and dinner options. Let's take a closer look at the dinner menu, which is available a la carte, and as a three-course set-price menu. This is actually one of the more affordable of the most expensive restaurants in Arlington, VA.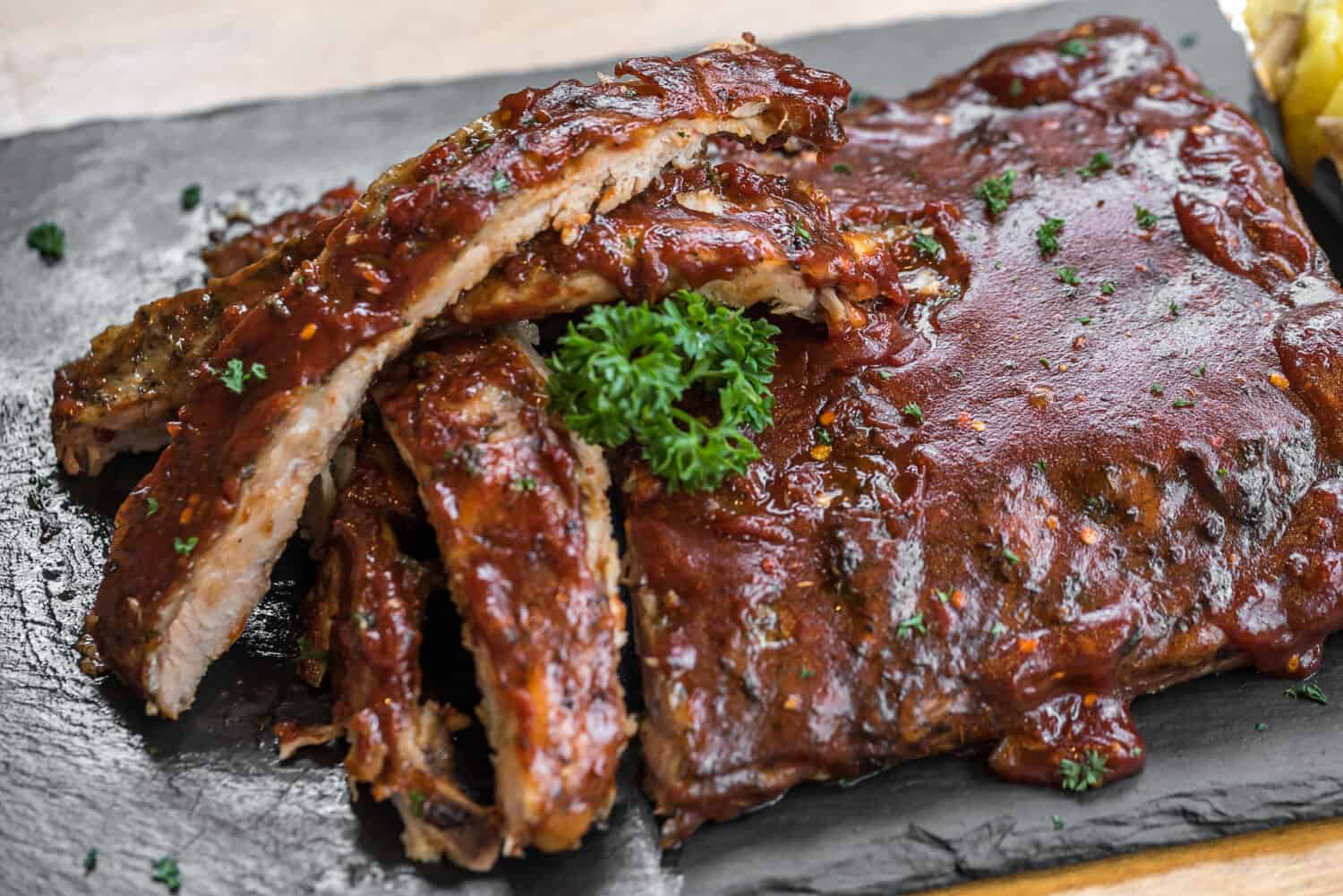 The current seasonal menu costs $45 in total, per person. Start off with the soup of the day and panisse fries with lemon, and basil aioli. There's caesar salad, and some delicious main courses to pick from. Enjoy the breaded swai fish filet sautéed in a lemon butter sauce, and smoked baby back pork ribs with cannellini beans. Try their linguini with sun-dried tomato pesto, parmesan cheese, and pine nuts, and top off the evening with desserts like cream caramel banana flambée, and bread pudding with cinnamon.
Green Pig Bistro
1025 N Fillmore St STE D, Arlington, VA 22201
The Green Pig Bistro is a farm-to-table establishment, serving top-notch food in Arlington, VA. Combining classic French cooking with American techniques, and recipes, this bistro won the 2023 Diners' Choice Award from Open Table. They were also included in the The Washingtonian's "40 Best Burgers Around D.C." The whole Green Pig Bistro team works to make your experience at this fine-dining eatery, one you'll truly remember. Now for a deep dive into that dinner menu.
Begin with the Caesar salad, blue cheese salad, heart of palm, or tomato heirloom ($12.50 – $18.50). Add protein options like salmon ($15.50), shrimp ($12.50), quinoa cakes ($8.50), or grilled chicken breast ($14). Vegetarian and fish options include shrimp and crispy goat cheese grits, quinoa cakes with harissa sauce, grilled swordfish, and parmesan fluke with orange orzo, fennel, and basil emulsion zucchini, and white artichokes ($15.50 – $19.50). Enjoy handmade pasta the likes of cavatelli with meatballs, smoked pork shoulder ravioli, potato gnocchi, and artichoke ravioli ($24.50 – $27.50). Seafood dishes. feature pepper and fennel-crusted swordfish ($38.5), diver scallops with heirloom carrots, and harissa butter, and manila clams with orzo and sweet garlic (both for $28.5). Meat dishes include pork schnitzel, pork cassoulet, center-cut French rack pork, and a black Angus beef burger (between $17.70 – $33.50)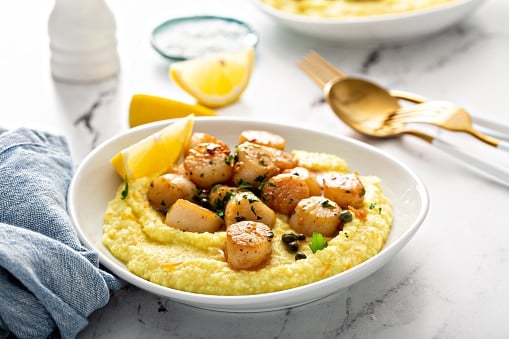 There's prime-cut ribeye ($89.50), New York strip steak ($79.50), and an Australian rack of lamb with thyme peas, carrots, and summer bean ragu ($119.50). There are daily specials and all kinds of desserts. Take your pick of pots de crème, chocolate cream mousse with coffee whipped cream, white chocolate tart, sticky toffee pudding, and cherry bread pudding, all for around just $11 USD.
The image featured at the top of this post is ©NOVOKRESHCHENOVA MARIA/Shutterstock.com.