Any chance you're headed to see a ballgame in Cleveland? If so, you'll need to know the best places for food and drink in Progressive Field. Progressive Field has been functioning since 1890 in a few different locations. The modern-day field opened in 1994, with the groundbreaking in 1992 where former President Bill Clinton threw the first pitch (via Cleveland.com). Now home to the Cleveland Guardians, Progressive Field also has so many incredible local and nearby food options. There are 12 restaurants from Ohio that have continued to serve up great fare alongside the great pitches being thrown on this historical MLB field. Read on to learn more about it all!
In this post, we'll cover some of the best places for food and drink in Progressive Field. From amazing hamburgers and cheesy sandwiches to classic Cleveland breweries, there's something for everyone here. Try what MLB.com considers the "most creative hotdog selections," of any major league ballpark field. Between watching great baseball and eating great food, what better way to spend a day in beautiful Cleveland, Ohio?
Great Lakes Brewing Co.
Starting off with Great Lakes Brewing Co. which is located close to section 107 and next to the beer garden of section 164. The original Great Lakes Brewing Co. is a gem of the Great Lakes region, and a strong part of the restaurant and brewery scene in Cleveland, Ohio. Started in 1988, Great Lakes Brewing Co. was founded by the Conway brothers. It has functioned as an independent craft brewery for 30 years and became employee-owned in 2018. Their brews are award-winning, with fan favorites like Dotrtmunder Gold Lager, and their Christmas ale and Oktoberfest classics. Head to a Cleveland Guardians game and pick up a cold one to enjoy as you watch some great baseball.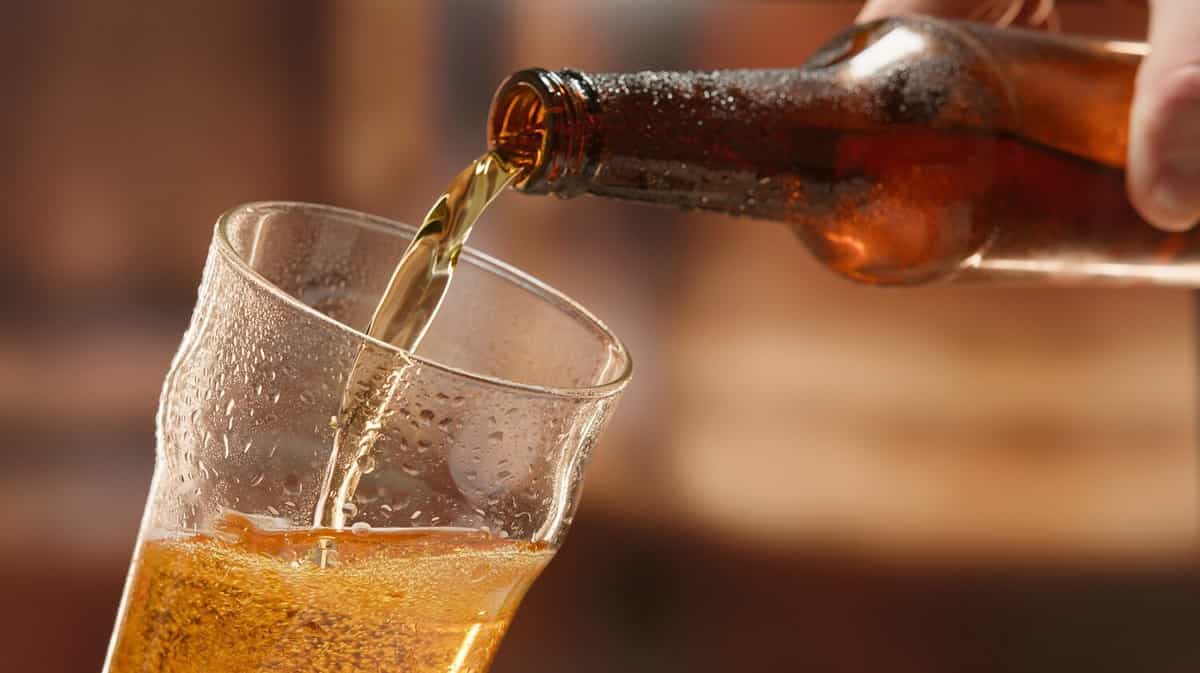 Happy Dog
Now, let's take a look at the Happy Dog, home to amazing hot dogs topped with the likes of spaghetti-os, Froot Loops, Flaming Hot Cheetos®, and more. Located near Section 159 of Progressive Field, its brick-and-mortar location was first revamped in 2008. Over the years, Happy Dog became a neighborhood eatery and live music joint in Cleveland's Gordon Square Arts District.
Collaborating with another Cleveland chef, featured also at the Progressive Field, Eric Williams of Momocho came up with a plan to revolutionize the Happy Dog menu. Make it simple with hotdogs, but offer incredible, wild, sweet, and savory toppings. This establishment continues to host live music at its Arts District location, and its Progressive Field location serves the same great fare with amazing vibes and great toppings. Head to one of the best places for food and drink in Progressive Field and enjoy your baseball game with a Froot Loops hotdog in hand. Check out their online menu for an extensive list of topping options, including tots, burgers, fries, and all kinds of delicious dips.
Momocho
Another triumph of chef and creative Eric Williams, Cleveland's own Momocho offers house-made sauces, flavorful margaritas, nachos, tacos, slow-cooked meats, and more. Try options like pineapple-jicama-mint salsa, or goat cheese, tomato, and chile poblano guacamole with house-made corn chips. Taste their unique tacos like adobo with citrus braised pork, coffee and chile with fresh guacamole, Oaxacan chocolate with red mole, and roasted beets with spiced peanuts. While the menu at the Progressive Field location in section 149, may differ slightly from their Cleveland location, you can still find so many unique things to eat and drink at Momocho in Progressive Field.
Ohio City Burrito
The Ohio City Burrito serves tacos, burritos, bowls, fresh salsas, desserts, and more. Their Progressive Field location is close to section 159, right by Happy Dog. Enjoy options like chicken tinga in tomato-chipotle sauce, barbacoa, carnitas, chorizo, shrimp, fish, and all kinds of sweet and spicy salsas. This Cleveland eatery was started by a former firefighter in 2009 and was started to offer the Ohio community a place to grab an affordable bite and a beer with a friend. Its counter-service model offered fast, affordable food, with all kinds of delicious wrappings, flavors, and fillings. MLB recommends the "Silver Bullet," so you'll have to head over to one of the best places for food and drink in Progressive Field.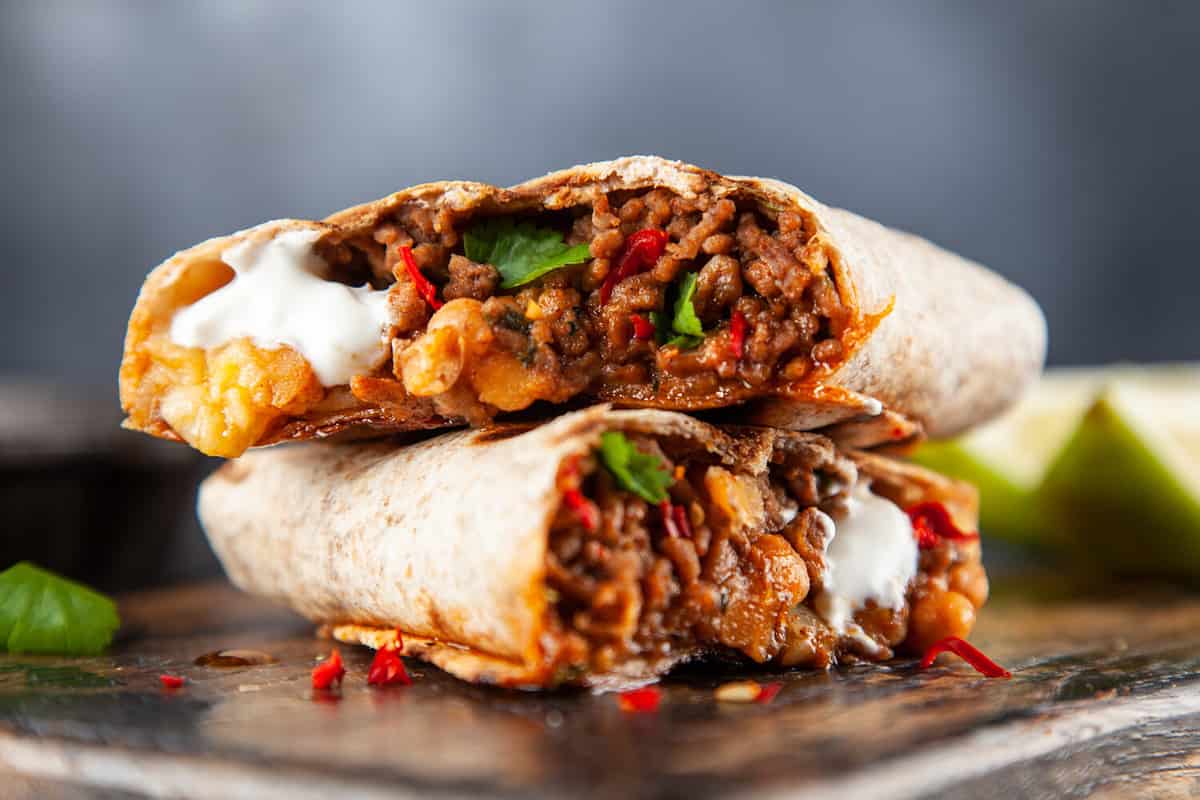 Melt
The name may give it away, but Melt in section 111 of Progressive Field offers its customers unique and melty grilled cheese. Yum! Melt was first opened in 2006 in Lakewood, Ohio. It has since expanded to 6 locations, with 3 seasonal stations, including Progressive Field. They offer a selection of starters, soups, salads, burgers, mac & cheese, desserts, and, of course, their classic grilled cheese menu. There are also vegan options for those who are dairy-sensitive. Enjoy grilled cheese creations like cheese with farm-fresh eggs, and bacon, or chorizo, potato hash, and sharp cheddar. Try kielbasa sausage, potato pierogi, vodka kraut, or a grilled cheese Rueben. There are barbequed options, jalapeño popper toppings, and a peanut butter, banana sandwich made with sweet cream cheese, deep fried with powdered sugar. The list goes on, and they're all delicious!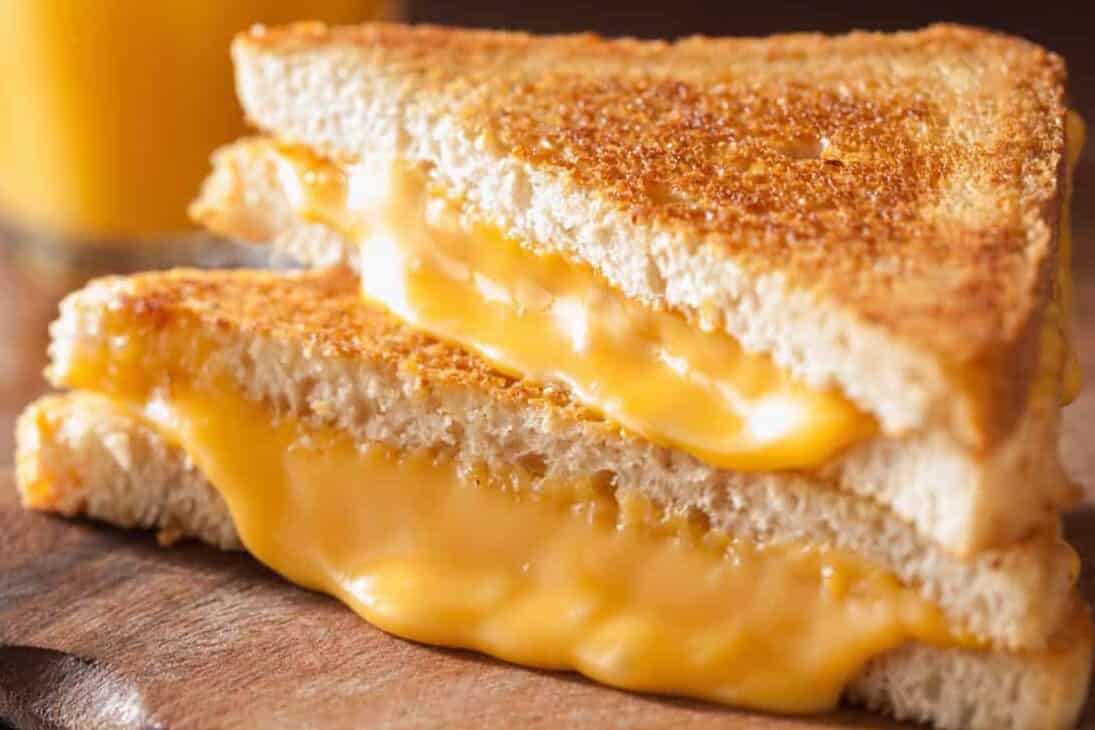 Fat Head's Brewery
The Fat Head's Brewery is the proud creator of numerous award-winning IPAs, seasonal goodies, and overall great brews. Started in the 90s, this brewpub first opened in Pittsburgh. It expanded to Cleveland in 2009 and now has four locations. Located near section 158 of Progressive Field, this eatery is well worth a visit for some great brews. Be sure to try their award-winning Head Hunter, Bumble Berry, Sunshine Daydream, Groovy Juice, Goggle Fogger, Fresh Hop Freddy, or Juiced To Jupiter IPAs. There are seasonal specials, a rotating series, limited releases, and holiday offerings.
Barrio
For great burgers, head to Barrio in section 108 where you'll find great happy hour deals on tacos, draft beers, margaritas, and pitchers. Build-your-own-tacos at this fabulous eatery. Try items like bacon cheddar guacamole with avocado ranch, chicken enchilada queso, or nacho cheese Doritos with pico de Gallo. There are numerous great margaritas, mocktails, and draft beers. Enjoy tasty bowls, delicious appetizers, and all kinds of amazing flavors from this local Cleveland eatery.

The Brew Kettle
This eatery was opened as the first brew-your-own microbrewery in Ohio in 1995. Since then, it has expanded into a taproom and a smokehouse. At the Progressive Field location (look for it in section 160), The Brew Kettle serves a selection of its signature beers, seasoned meets, and tasty fare. MLB recommends the "Wisconsin Brat Burger" which features smoked pork. They have a core group of brews, alongside seasonal products, specialty brews, and limited edition collaborations. Try their White Rajah IPA, Balloon City Hazy, Utah Double IPA, or Major Lager Light, alongside flavorful pub food. There are sharing plates, mac & cheese, burgers, fries, sandwiches, and an array of deep-fried goodies well worth a visit. Try some food from one of the best places for food and drink in Progressive Field.
Dante's Inferno
We've covered burgers, burritos, great tacos, hotdogs, and even dessert-level grilled cheeses. What about the pizza? For cheesy goodness in pizza form, head to Dante's Inferno for great craft pizza. Outside of Progressive Field, this restaurant group is run by icon Dante Boccuzzi who infuses his craft pizza recipes with traditional Italian flavors. Head to section 149 to get a taste for yourself!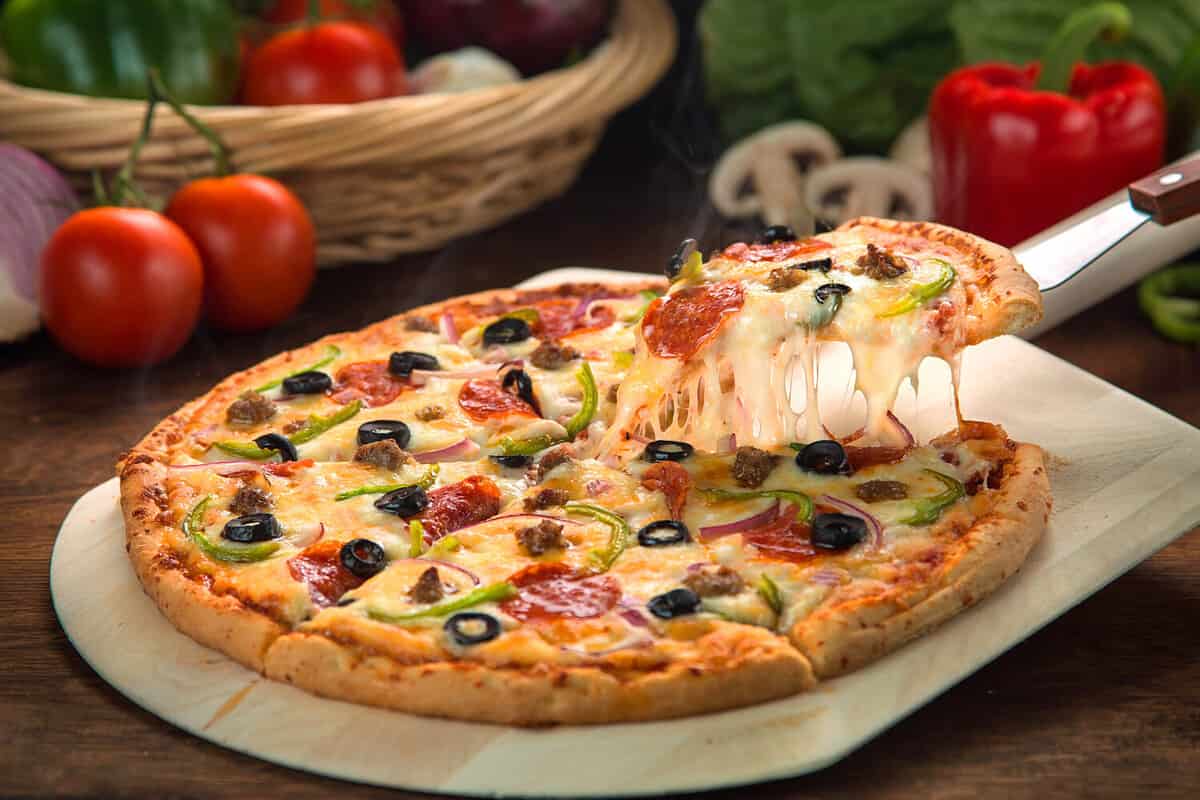 The image featured at the top of this post is ©Rye_Nature/Shutterstock.com.