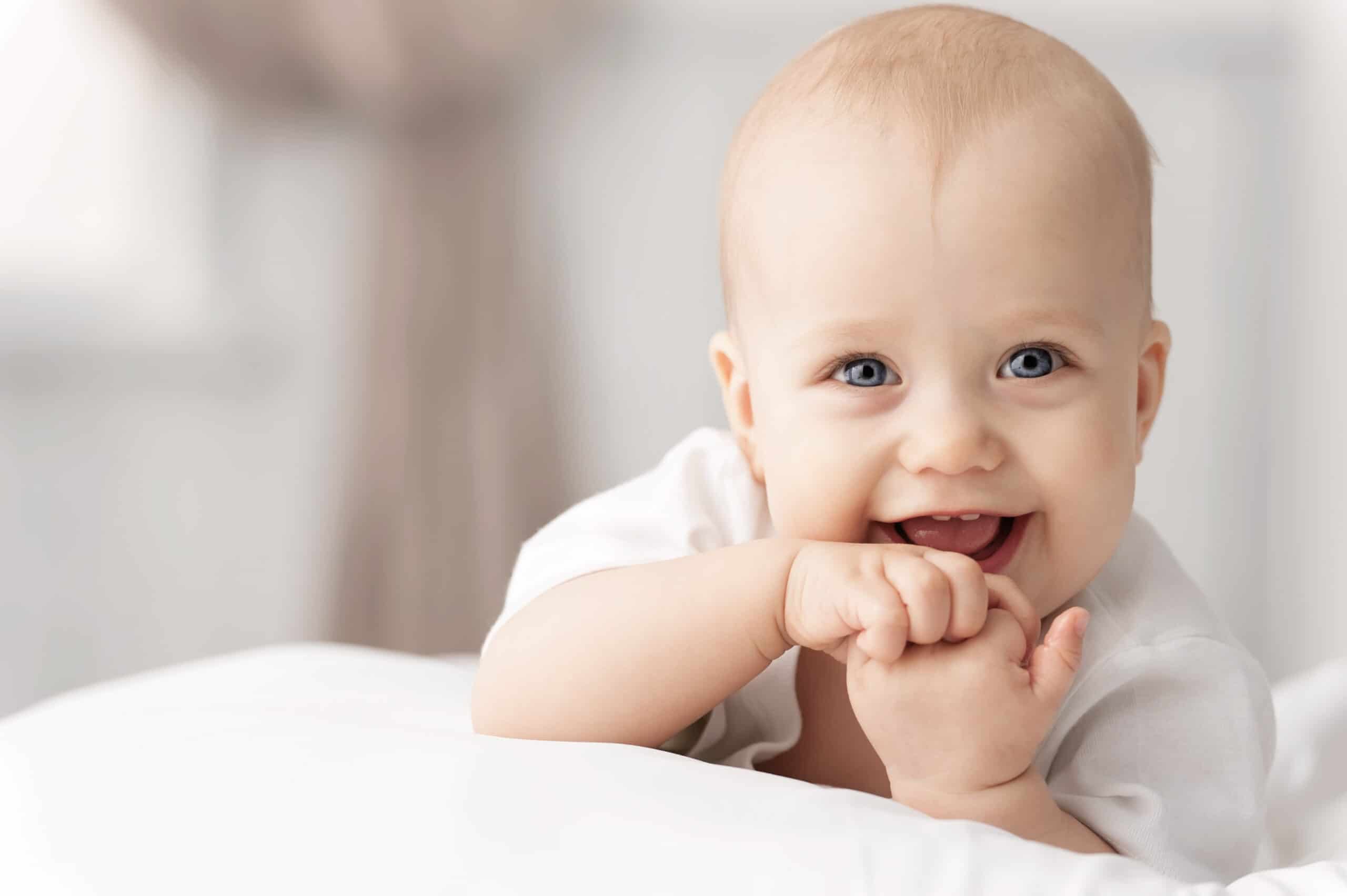 Let's Get Ready for Baby!
Sign up for our monthly pregnancy email series, and you'll get regular updates on your baby's development, helpful timelines to get ready for their arrival, must-have baby needs and so much more! PLUS, you'll get instant access to the MomsWhoThink "Ultimate Guide to Baby Naming in 2022."
CLICK HERE
to get started!
Haley is one of the baby names that have the most alternative spellings. Popular options include Haleigh, Hayley, Halee, Halie, and so many more. Haley itself is the second-most popular spelling option for this baby name.
Meaning of the name Haley:
English: from the hay clearing, hayfield
Origin of the name Haley:
The baby name Haley originally began as a surname in ancient England. It was meant for families who lived in a town called Hegleah. The name did not become popular until the mid-twentieth century with actress Hayley Mills.
Symbolism of the name Haley:
The town name Hegleah where Haley comes from has two root words in it. These are "heg" which means "hay" and "leah" which means "clearing. It makes sense that Haley means "hay clearing" or "hayfield."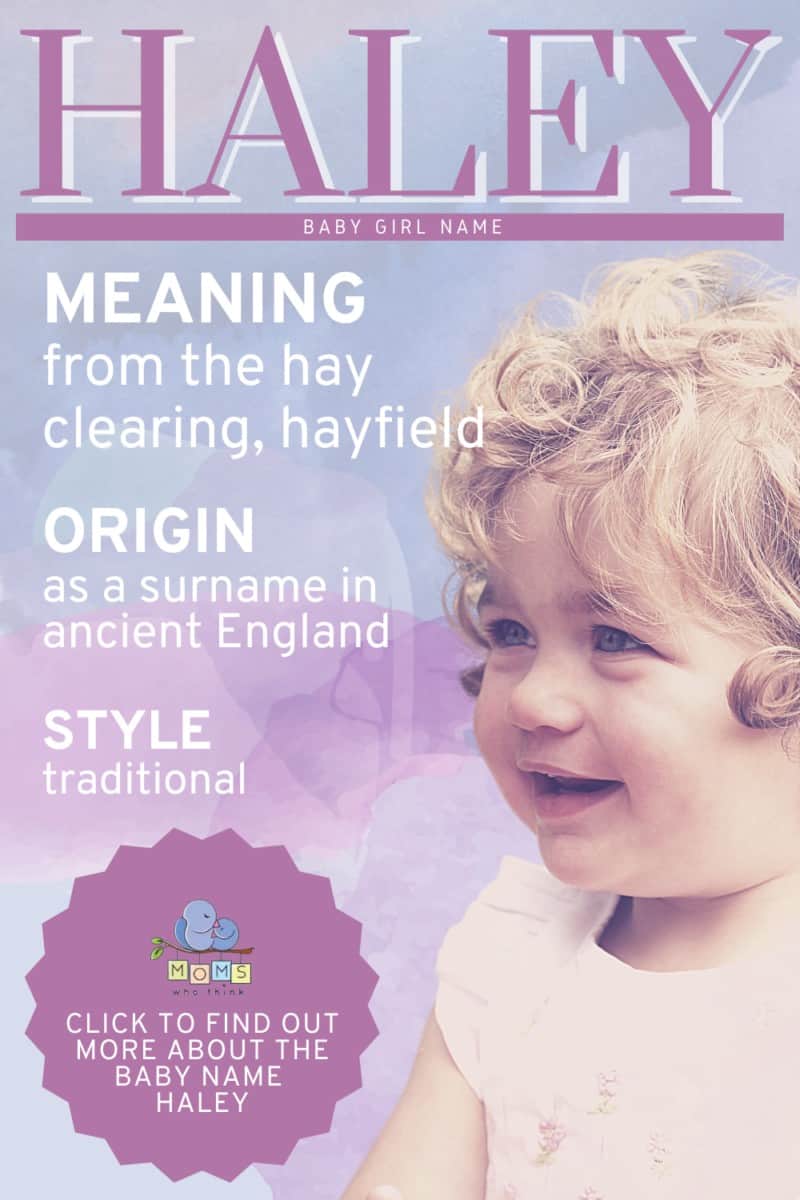 Style of the name Haley:
Traditional
Gender of the name Haley:
Haley is a girl's name.
Pronunciation of the name Haley:
HAY-lee
Number of syllables in the name Haley:
Two
Emotion evoked from the name Haley:
Haley as a baby name feels free-spirited and natural. It is also a fun and outgoing name.
Alternative spellings for the name Haley:
Nicknames for the name Haley:
Popularity of the name Haley:
From 1991 to 2007, the baby name Haley was on the top 100 list. Even from the years 1993 to 2004, the name was on the top 50 list of the Social Security Popularity Index. As of 2020, Haley ranks at number 517 overall.
Related names for the name Haley:
Great middle names for Haley and their meanings:
Famous people with the name Haley:
Haleys in popular culture: