Victor has always been a popular name in America. It has been a top 200 name for almost one and a half centuries. It may never have been as popular as it is now without the influence of Christianity and Queen Victoria. It may not sound like the typical baby's name, but it's a strong name that is still used to this day. Keep reading to learn more about this classic boy's name.
Meaning and Origin of the name Victor:
Victor originated in ancient Roman times, meaning the same as the words "victor" and "conqueror." The early Christian church utilized this baby name during the Crusades and as a name for three of their popes. Originally, the name may have been spelled Vittorio. Victor became popular throughout the world in the 1800s via Queen Victoria.
Symbolism of the name Victor:
Victor literally means "victor" in Latin. It translates to "conqueror" when considering the meaning of the word "victor."
Nicknames for the name Victor:
Vic
Vik
Vi
Vick
Vico
Vickers
Vicker
Vy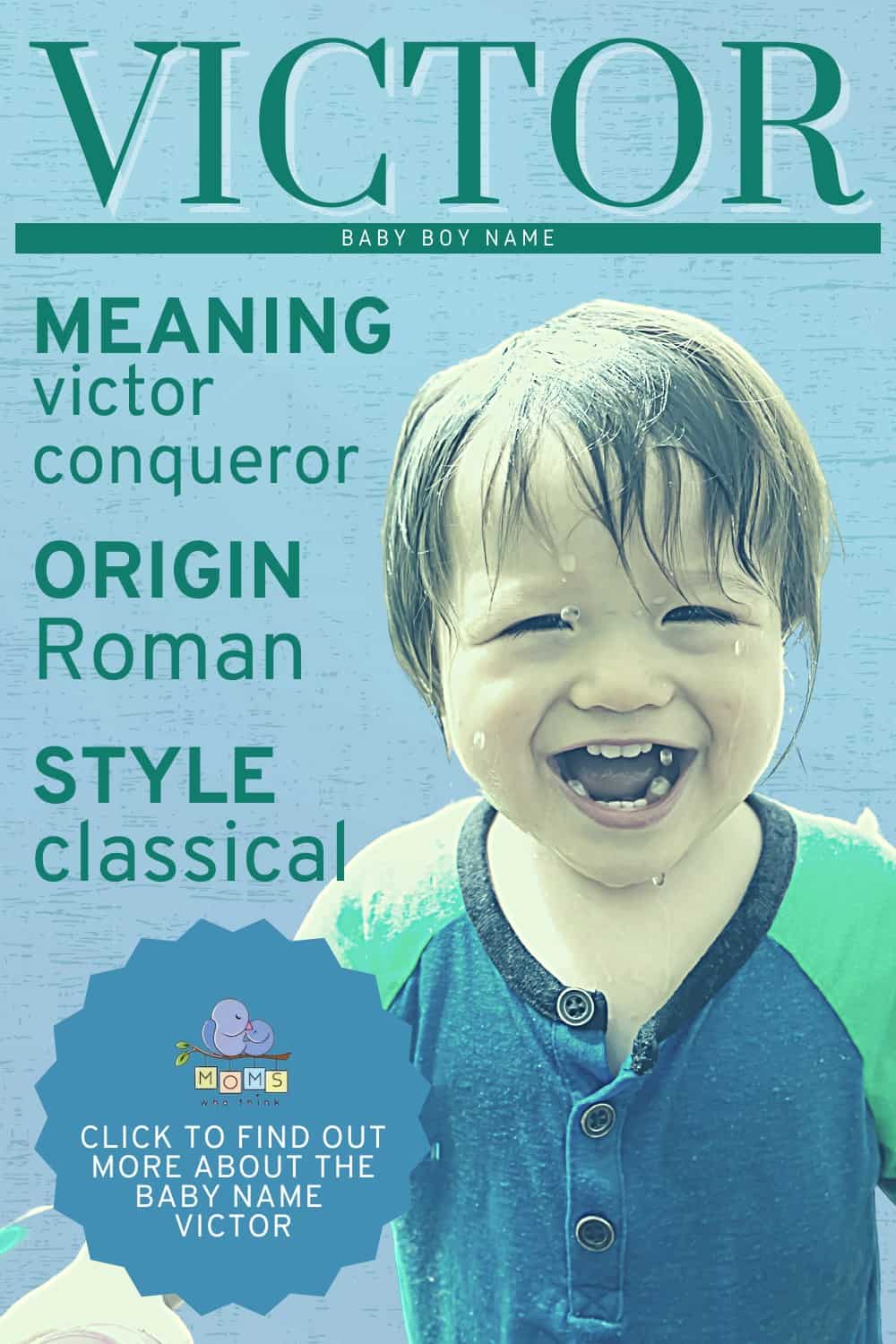 Style of the name Victor:
Classical
Gender of the name Victor:
Victor is a formal and upper-class name for boys.
Pronunciation of the name Victor:
VIK-ter
Number of syllables in the name Victor:
Two
Emotion evoked from the name Victor:
Victor has a regal and upper-class feel. It is slightly arrogant and formal.
Alternative spellings for the name Victor:
Victoar
Vyctor
Vyctoar
Victore
Vyctore
Popularity of the name Victor:
Victor was a top 100 name in 1900, from 1902 to 1906, from 1908 to 1928, from 1942 to 1943, in 1945, from 1961 to 1965, in 1967, from 1974 to 1975, from 1982 to 1995, from 1998 to 2001, and in 2003. This proves the name has always been popular, especially since in all other years, Victor has been a top 200 name. As of the year 2020, it is exactly rank 200.
Related names for the name Victor:
Great middle names for Victor and their meanings:
Anders (lion man)
Soren (severe, serious)
Orion (boundary, limit)
Sagan (kettle)
Gerhardt (brave, strong)
Thompson (twin)
Famous people with the name Victor:
Victors in popular culture:
The image featured at the top of this post is ©FamVeld/Shutterstock.com.