Cheesecake Recipes
With the choices in our collection of cheesecake recipes, you can easily make this delicious dessert for any occasion and any taste.
All our cheesecake recipes make decadent, delicious desserts. Smooth and creamy, it is the tastiest and most elegant way to end a meal. It's no wonder people have been perfecting it since early Roman times.
It is believed that the dessert originated in ancient Greece. Anthropologists excavated cheese molds on the island of Samos that dated back to 2000 BC. The dessert was considered a good source of energy and was served to athletes during the first Olympic games back in 776 B.C.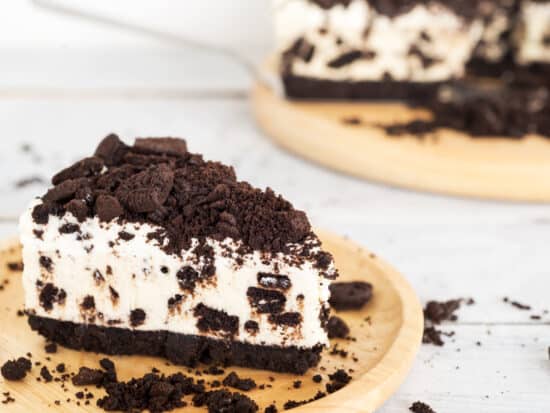 The first Greek cheesecake recipe was written in 230 A.D. The directions were pretty basic- just pound the cheese until it's smooth and mix it in brass pan with honey and wheat flour. Heat and cool to serve.
Later, the recipe was modified to include eggs and crushed cheese.
From there, the dessert spread across Europe where it was further modified by different cultures. It started to more closely resemble the cheesecake we know and love today.
It was around this time (the 18th century) that the recipe came to America via the immigrants that were coming to the country. Once adapted by American cooks, cream cheese was added as a signature ingredient.
But the dessert didn't truly find its home until it came to New York. New Yorkers added extra egg yolks and served the cake on its own, with no fruit or toppings. This recipe would be known as the famous New York Cheesecake the state has bragging rights to.
But even though New York Cheesecake has become somewhat of 'a thing' that doesn't mean that different cultures don't have their own variations of the recipe. The dessert has been experimented with for versions that represent various states in the U.S. and various countries around the world.
Different cheesecake recipes call for different ingredients. Most cheesecake recipes use cream cheese, but quite a few also have ricotta cheese or cottage cheese as the main ingredient and are equally delicious.
Cheesecakes also come in a wide variety of flavors. Our recipes feature cheesecake flavors from plain to the intensely rich New York cheesecake to gourmet tastes like pumpkin, eggnog and cookies and cream. Try your favorite or try a new recipe. These are the creamiest, tastiest cheesecakes to indulge in.
You don't need to be a star baker to make this wonderful dessert, just use our cheesecake recipes for divine dessert results.
Having problems? Use these Simple Secrets to Perfect Cheesecake for help with common baking issues.
Cheesecake! It's so rich and creamy, it can elevate the taste of almost any type of cake from rich chocolate to delicious fruity flavors. And anyone who visits the Cheesecake Factory can attest that there is an endless possibility of cakes that can be made using cheesecake as a base.
But going out to eat can be expensive, and nothing says love quite as much as some good, old fashioned homemade baking. Those who can appreciate what I'm saying here will definitely enjoy the Moms Who Think Cheesecake Recipes section.
That's right! We have an entire section just devoted to cheesecake recipes. Mouthwatering flavors include Cookies and Cream, Black Forest, Mint Chocolate, Peanut Butter and more.
Each recipe let's you know all the ingredients you need and provides you with easy to follow instructions that are sure to set you up for success.
Cheesecake is a mouthwatering treat that can be served to celebrate special occasions or you can just make one with family and friends and enjoy it for fun. The only problem is…how to choose just one?? Save a slice of the brownie for me!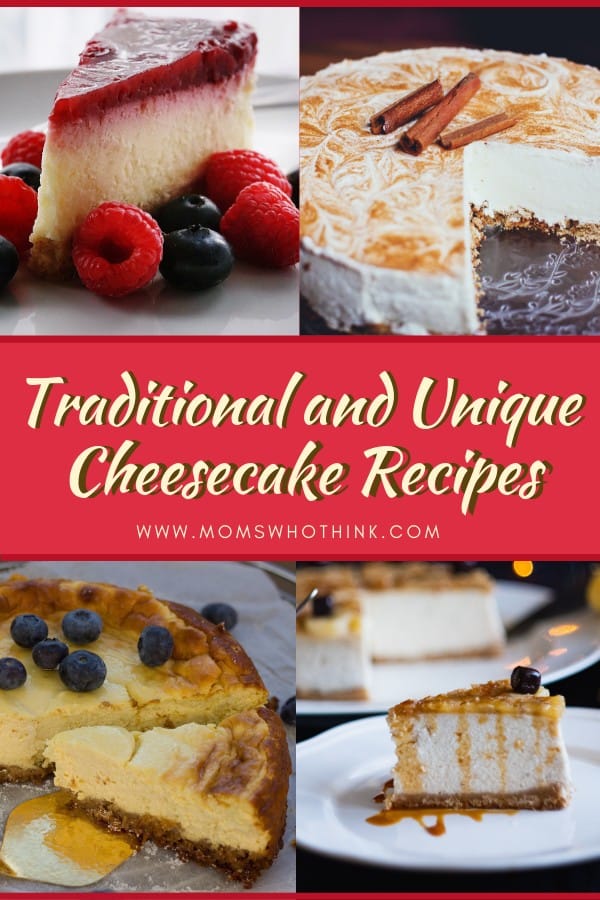 Every recipe in this collection of cheesecake recipes has been made by us to ensure excellent results and unbeatable taste. Every one is kitchen tested and taste approved.