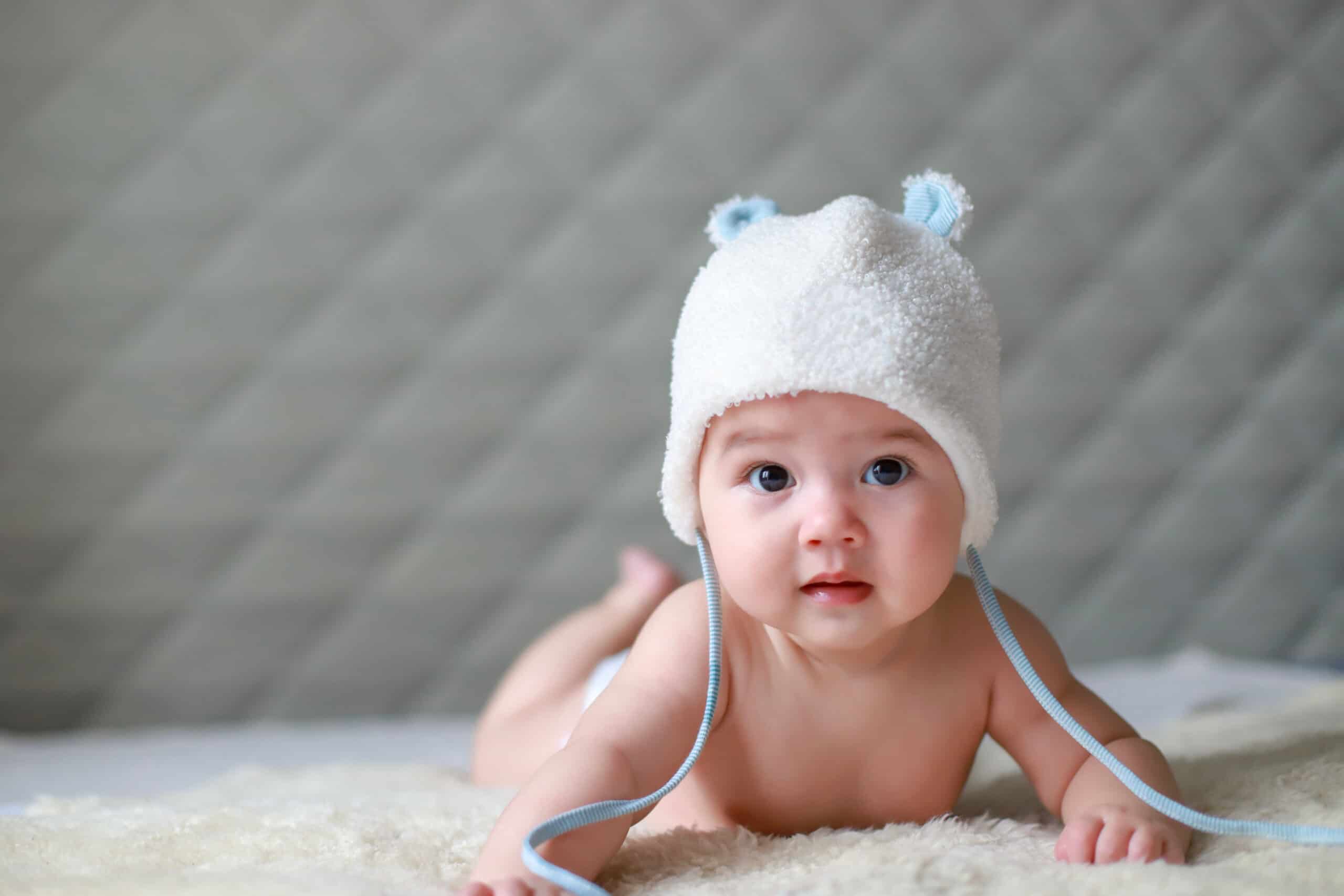 Let's Get Ready for Baby!
Sign up for our monthly pregnancy email series, and you'll get regular updates on your baby's development, helpful timelines to get ready for their arrival, must-have baby needs and so much more! PLUS, you'll get instant access to the MomsWhoThink "Ultimate Guide to Baby Naming in 2022."
CLICK HERE
to get started!
Camryn is a popular modern spin on a traditional Scottish name. Styled to sound cutting-edge and current, this name is highly relevant in popular culture. Camryn Alicia "Cam" Barnes is a main character on Disney's Twitches, and Camryn "Cam" Coyle is a character on the Netflix series Project Mc². Keep reading to learn more about this name.
Meaning of the name Camryn:
Scottish: Crooked nose, bent river
Origin of the name Camryn:
Camryn is a modern version of the traditional surname Cameron. The name Cameron derives from the Gaelic phrases cam sròn (meaning "crooked nose") or cam abhainn (meaning "bent river").
Symbolism of the name Camryn:
Camryn is a modern rendition of the traditional name Cameron. This surname represents one of the most well-known clans in the Scottish West Highlands. Symbols for the clan include the oak tree and the Ben Nevis (the highest mountain in the British Isles).
Style of the name Camryn:
Modern
Gender of the name Camryn:
Camryn is a great name for both boys and girls.
Pronunciation of the name Camryn:
KAM-rehn
Number of syllables in the name Camryn:
Two
Emotion evoked from the name Camryn:
The name Camryn evokes feelings of class and camaraderie.
Alternative spellings for the name Camryn:
Nicknames for the name Camryn:
Popularity of the name Camryn:
According to the Social Security Administration index, Camryn was the 405th most popular baby name for girls in 2020. In addition, Camryn was one of the top 1,000 baby names for boys from 2005-2013.
Related names for the name Camryn:
Great middle names for Camryn and their meanings:
Famous people with the name Camryn:
Camryn in popular culture:
Camryn Alicia "Cam" Barnes (character on Disney's Twitches)
Camryn "Cam" Coyle (character on the Netflix original series Project Mc²)