Clay is a baby name that feels rugged and strong. That strength makes sense, however, as Clay was a surname in England associated with clay workers. Though once a top 300 name, Clay has descended to a top 700 placement as of 2020.
Meaning of the name Clay:
English: clay worker
Origin of the name Clay:
Clay originated as an English surname. These families with this last name typically worked with clay or lived near places primarily using clay. Some individuals even suggest that Clay could be a shortened version of the baby name Clayon, which means the same.
Symbolism of the name Clay:
Clay means "clay worker" as the last name was originally intended for individuals working in this industry. If Clay is a shortened form of Clayton, it would mean the same thing.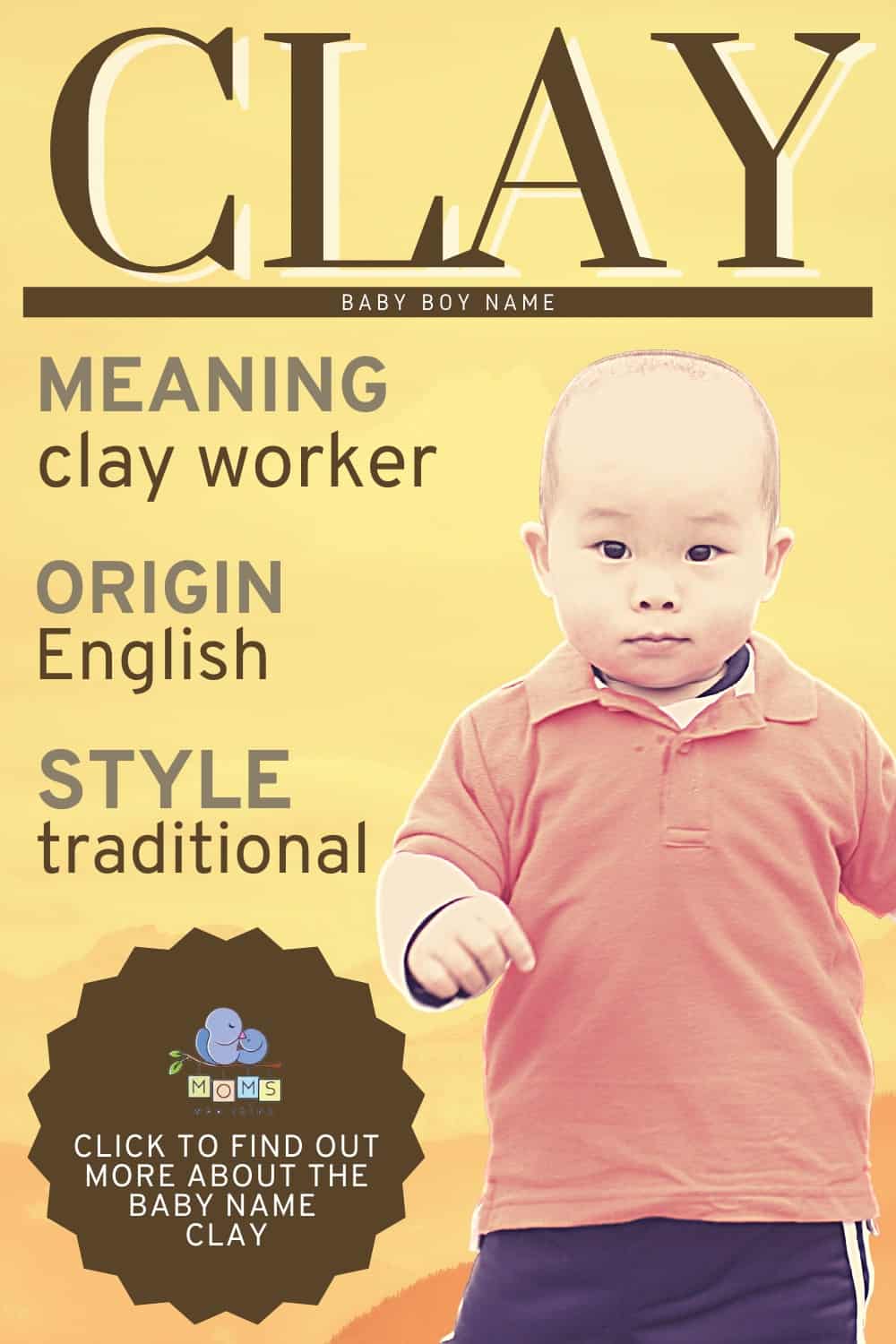 Style of the name Clay:
Traditional
Gender of the name Clay:
Clay is a strong and almost rugged baby name for boys.
Pronunciation of the name Clay:
KLAY
Number of syllables in the name Clay:
One
Emotion evoked from the name Clay:
Clay feels strong and powerful. It has a bit of a country tone to it, making it rugged.
Alternative spellings for the name Clay:
Nicknames for the name Clay:
Popularity of the name Clay:
Clay was at its most popular when it was a top 300 name option from the years 1958 to 1962. The name was even rank 259, the highest it has ever been, in 1961. As of 2020, Clay is a top 700 name at rank 644 for boys.
Related names for the name Clay:
Great middle names for Clay and their meanings:
Famous people with the name Clay:
Clays in popular culture: