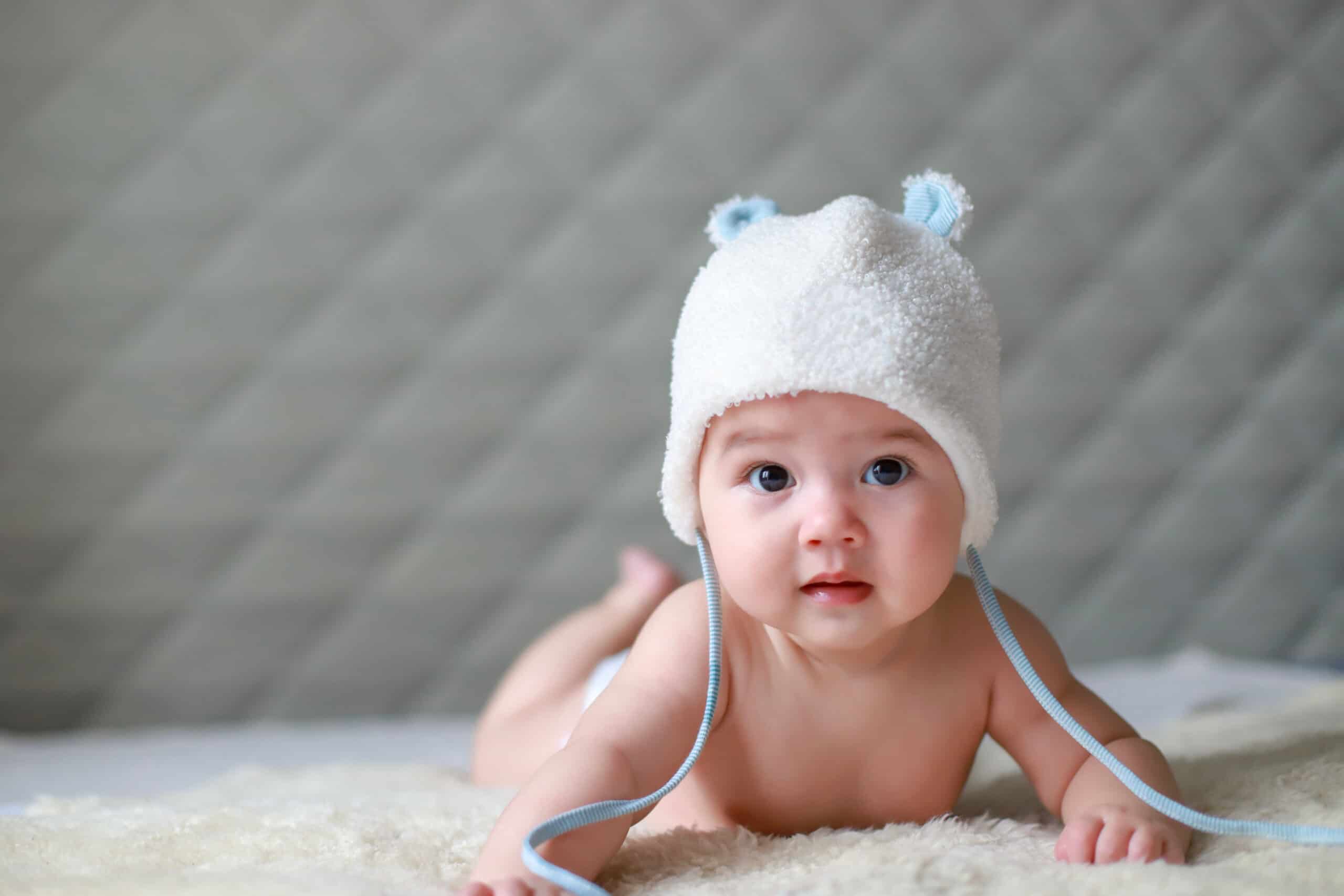 Let's Get Ready for Baby!
Sign up for our monthly pregnancy email series, and you'll get regular updates on your baby's development, helpful timelines to get ready for their arrival, must-have baby needs and so much more! PLUS, you'll get instant access to the MomsWhoThink "Ultimate Guide to Baby Naming in 2022."
CLICK HERE
to get started!
While the name Alyssa has some historic roots, it's largely a modern name that didn't catch on in the United States until the 1960s and 1970s. However, thanks to a popular sitcom, it skyrocketed to the top 100 baby names list in the 1980s. Today, it's still beloved as a beautiful name with floral symbolism.
Meaning of the name Alyssa:
Greek: alyssum, sane and rational
English: noble
Origin of the name Alyssa:
There are many ideas surrounding the origin of the name Alyssa, but the most common is that it was derived from the alyssum flower.
Symbolism of the name Alyssa:
Alyssum is a small delicate flower with a sweet scent and great beauty. The scent is thought to bring emotional balance to the person who smells it.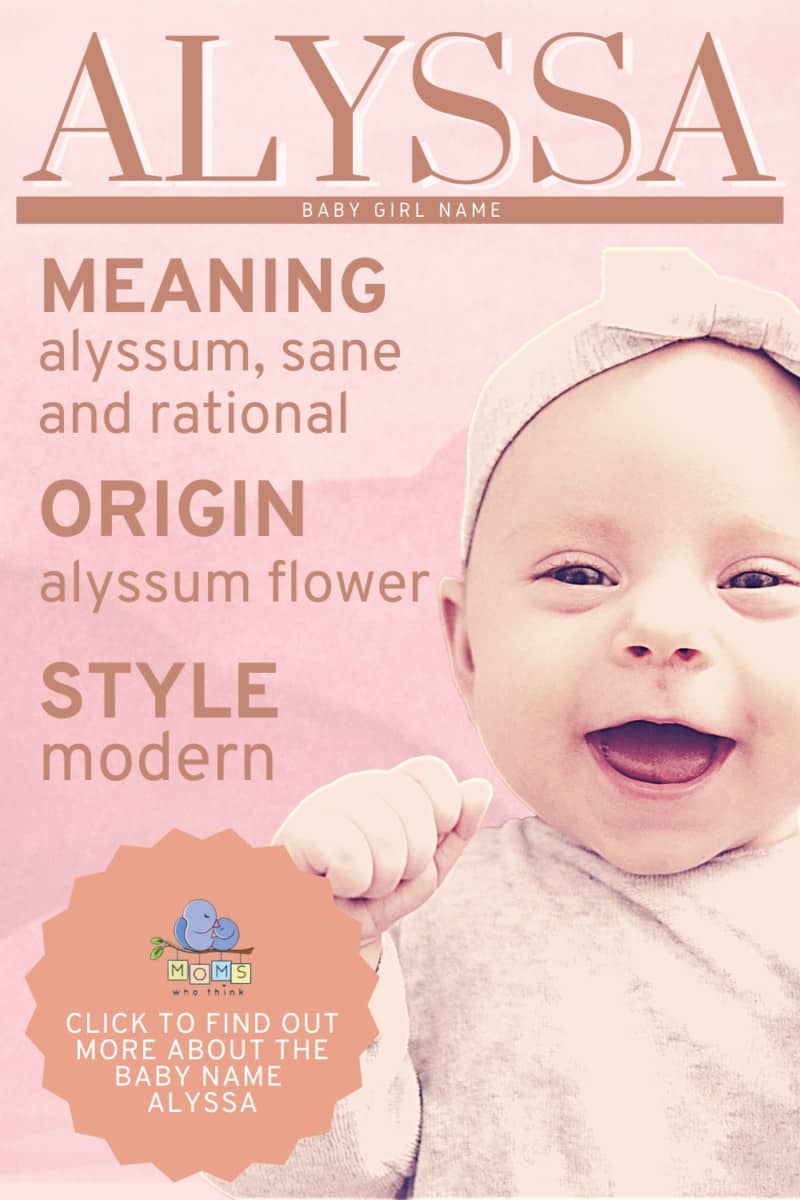 Style of the name Alyssa:
Modern
Gender of the name Alyssa:
Alyssa is a girl's name.
Pronunciation of the name Alyssa:
Ah-LIS-ah
Number of syllables in the name Alyssa:
Three
Emotion evoked from the name Alyssa:
Like other flower names, Alyssa evokes the image of sweetness and beauty.
Alternative spellings for the name Alyssa:
Nicknames for the name Alyssa:
Popularity of the name Alyssa:
According to the Social Security Administration, the name Alyssa first made the list of the top 1,000 baby names in the United States in 1963. Throughout the 1970s, 1980s and 1990s, it rose in popularity, and even ranked as high as number 11 in 1998 and 1999. As of 2020, it was the 199th-most popular name for baby girls in the country.
Related names for the name Alyssa:
Great middle names for Alyssa and their meanings:
Famous people with the name Alyssa:
Alyssas in popular culture:
Alyssa Enrile (character on the TV show "The Power Rangers")
Alyssa Johnson (character in the movie "Dragon Ball Z")
Alyssa Jones (character in the movie "Chasing Amy")