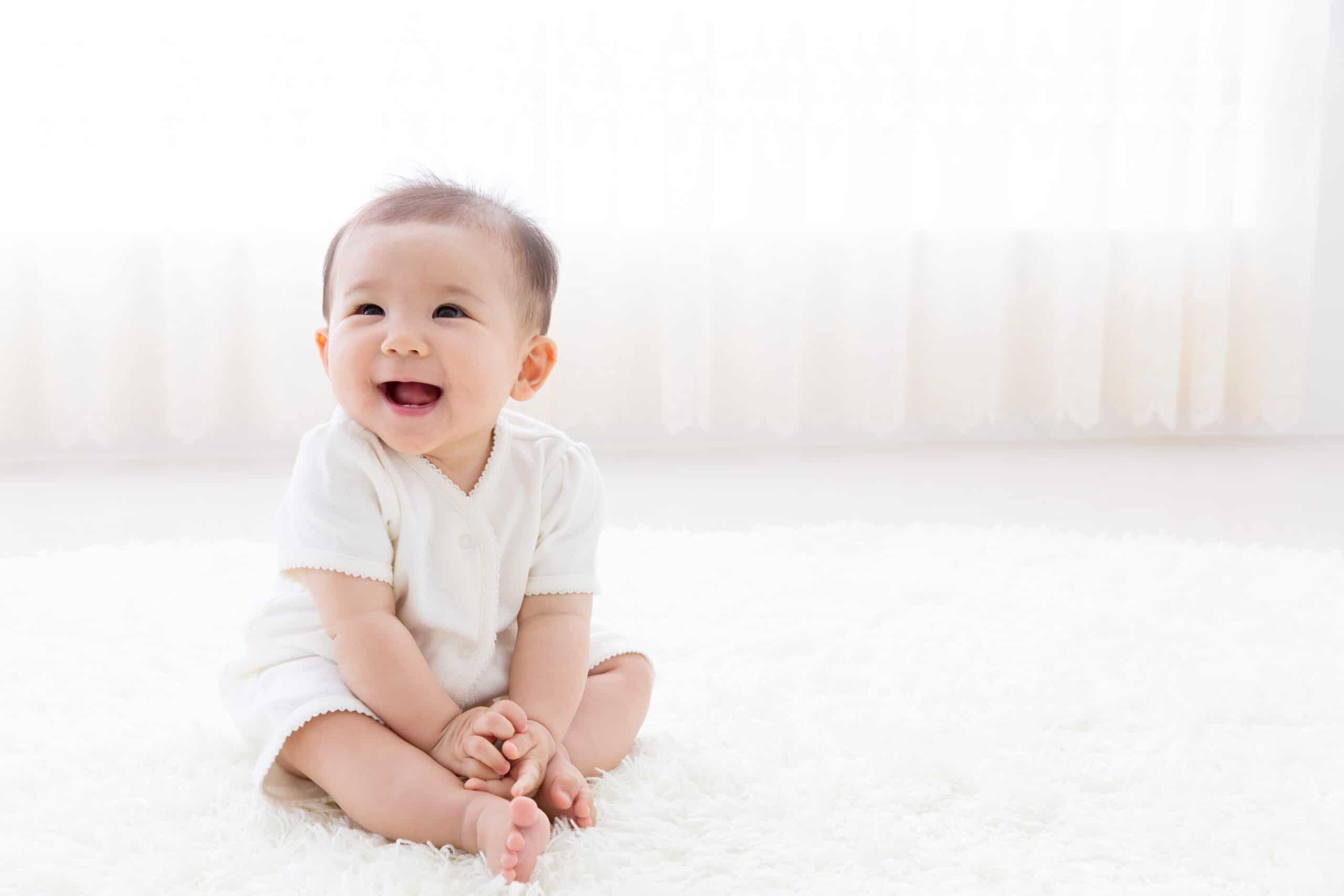 Let's Get Ready for Baby!
Sign up for our monthly pregnancy email series, and you'll get regular updates on your baby's development, helpful timelines to get ready for their arrival, must-have baby needs and so much more! PLUS, you'll get instant access to the MomsWhoThink "Ultimate Guide to Baby Naming in 2022."
CLICK HERE
to get started!
For the most part, Maddie has always been a nickname for other baby names, like Madeline or Madison. However, many new parents are choosing to use it as a given name on its own. It's cute, sweet, fun and full of personality. It's also a popular nickname for celebrities and TV characters.
Meaning of the name Maddie:
Hebrew: Woman from Magdala
English: Maiden, young unmarried woman
Origin of the name Maddie:
Maddie has roots in the names Madeline and Maida. Madeline is a Hebrew name that means "woman from Magdala." Maida is an English name that means "maiden" or "young, unmarried woman."
Symbolism of the name Maddie:
In the Christian faith, the name Madeline is derived from Magdalene, a name associated with Mary of Magdala. She often symbolizes redemption and forgiveness.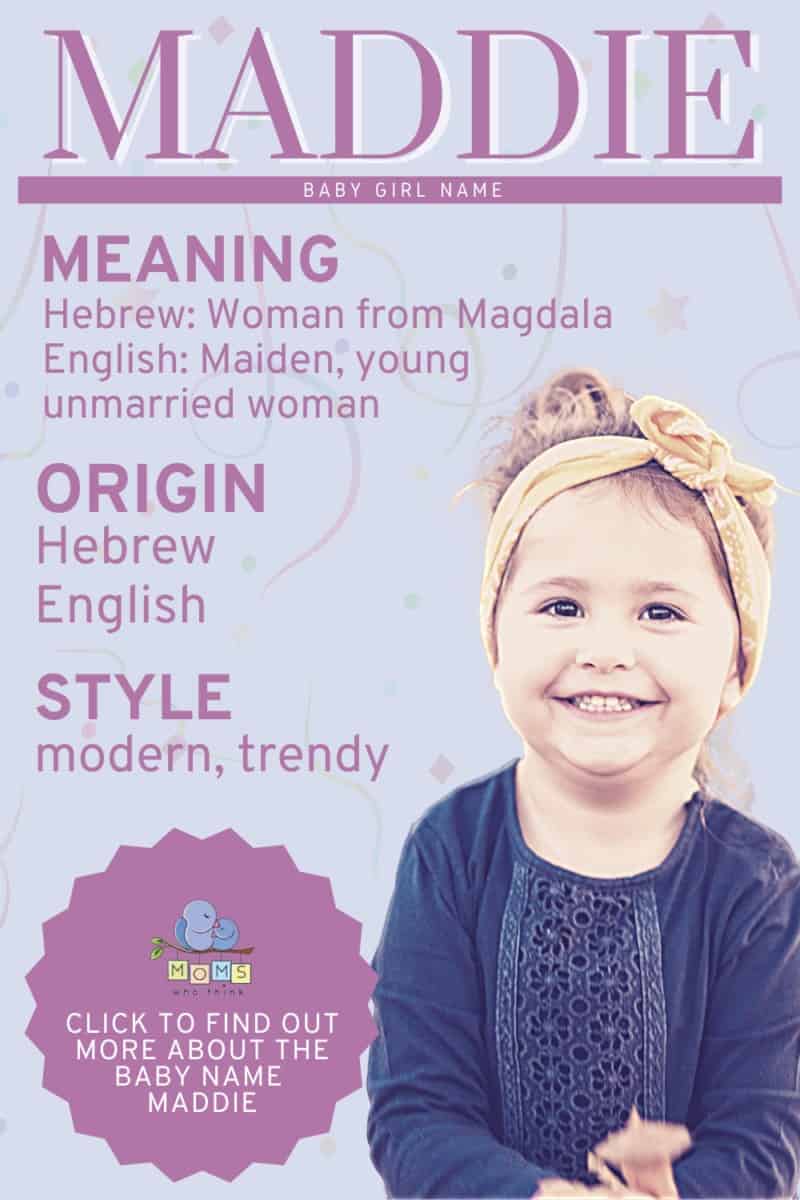 Style of the name Maddie:
Modern, trendy
Gender of the name Maddie:
Maddie is a girl's name.
Pronunciation of the name Maddie:
MAD-ee
Number of syllables in the name Maddie:
Two
Emotion evoked from the name Maddie:
The baby name Maddie is cute and fun and evokes images of someone who is outgoing and perky.
Alternative spellings for the name Maddie:
Maddi
Maddee
Maddy
Madie
Mady
Madi
Nicknames for the name Maddie:
Popularity of the name Maddie:
Maddie has never made the list of the top 1,000 baby names in the United States, according to the Social Security Administration.
Related names for the name Maddie:
Great middle names for Maddie and their meanings:
Famous people with the name Maddie:
Maddies in popular culture: