Let's Get Ready for Baby!
Sign up for our monthly pregnancy email series, and you'll get regular updates on your baby's development, helpful timelines to get ready for their arrival, must-have baby needs and so much more! PLUS, you'll get instant access to the MomsWhoThink "Ultimate Guide to Baby Naming in 2022."
CLICK HERE
to get started!
The name Nadia sounds exotic with its Russian and Arabic beginnings. It became a popular option for American girls in the early 2000s after an introduction of a character on "Lost." The name had been around for decades prior to this, however, especially in Russia.
Meaning of the name Nadia:
Russian: hope, tender, delicate
Arabic: moist, tender, delicate
Origin of the name Nadia:
In Russian, Nadia began as a nickname for the wife of Lenin, leader of Soviet Russia. Her full name was Nadezhda. Some individuals claim, however, that it came to France in the nineteenth century as a version of the name Nadya. Nadia is also an alternative spelling of the name Nadiyya in Arabic, however.
Symbolism of the name Nadia:
Nadia has the same meaning as the name Nadezhda in Russia. In Arabic, it retains the same meaning as the baby name Nadiyya as it is just another spelling option.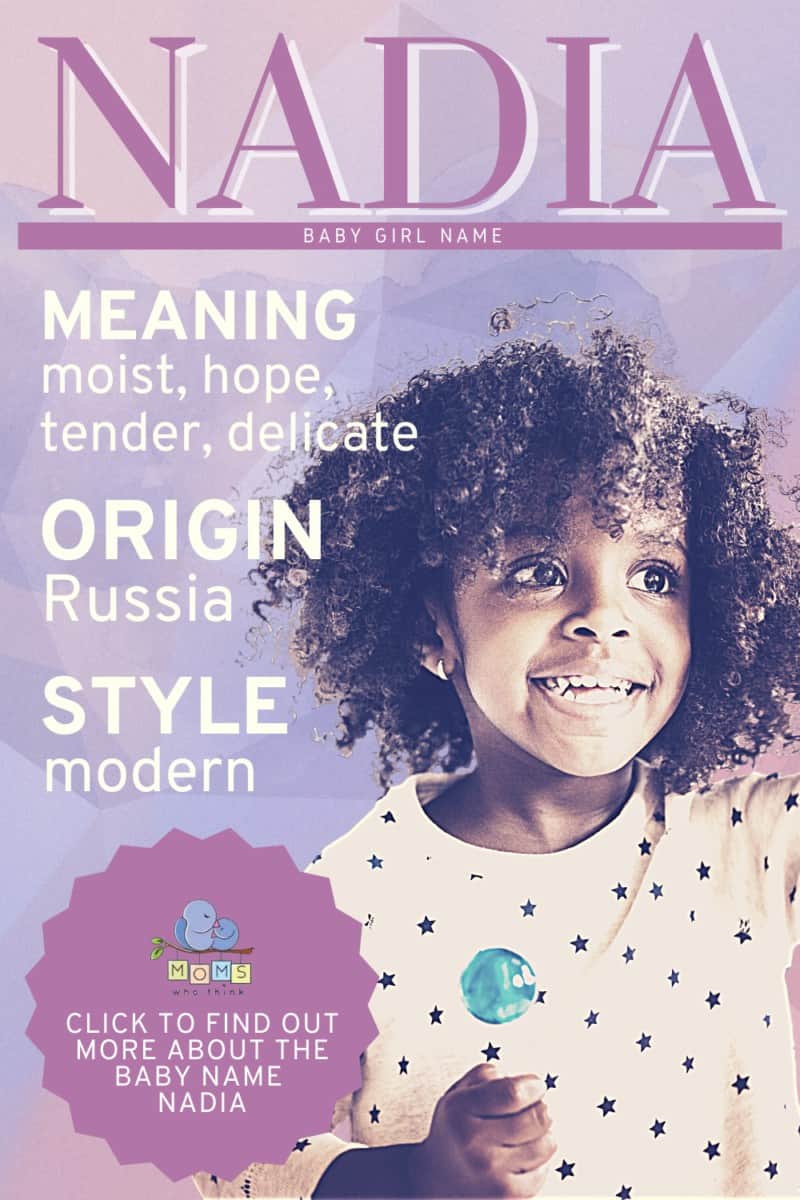 Style of the name Nadia:
Modern
Gender of the name Nadia:
Nadia is a beautiful baby girl name.
Pronunciation of the name Nadia:
NAD-ee-uh
Number of syllables in the name Nadia:
Three
Emotion evoked from the name Nadia:
Nadia is beautiful, regal, and classic. It is upper class and very refined.
Alternative spellings for the name Nadia:
Nicknames for the name Nadia:
Popularity of the name Nadia:
Nadia has been on the top 1,000 list of the Social Security Index since 1976 at number 360. From 2005 to 2007, the name was a top 200 name reached number 178 in 2005. As of the year 2020, Nadia is a top 500 option, ranking at number 468 for girls.
Related names for the name Nadia:
Great middle names for Nadia and their meanings:
Famous people with the name Nadia:
Nadias in popular culture: