New Baby On The Way?
Smart parents are realizing there a few important items they MUST get before their baby comes. After speaking with hundreds of parents, we've narrowed down the list in a FREE report you may access by
clicking here
. How many of these items do you have, and which should you get TODAY before your baby is here?
2016 was a crazy year!
In March, the United Kingdom pulled out of the European Union with Brexit. Prince died of a tragic overdose in April. By August, Hamilton had generated enough waves to debut on Broadway.
The Chicago Cubs finally won the World Series in November, ending their record 108-year championship drought. And just a few days later, Donald Trump beat all odds to become elected president.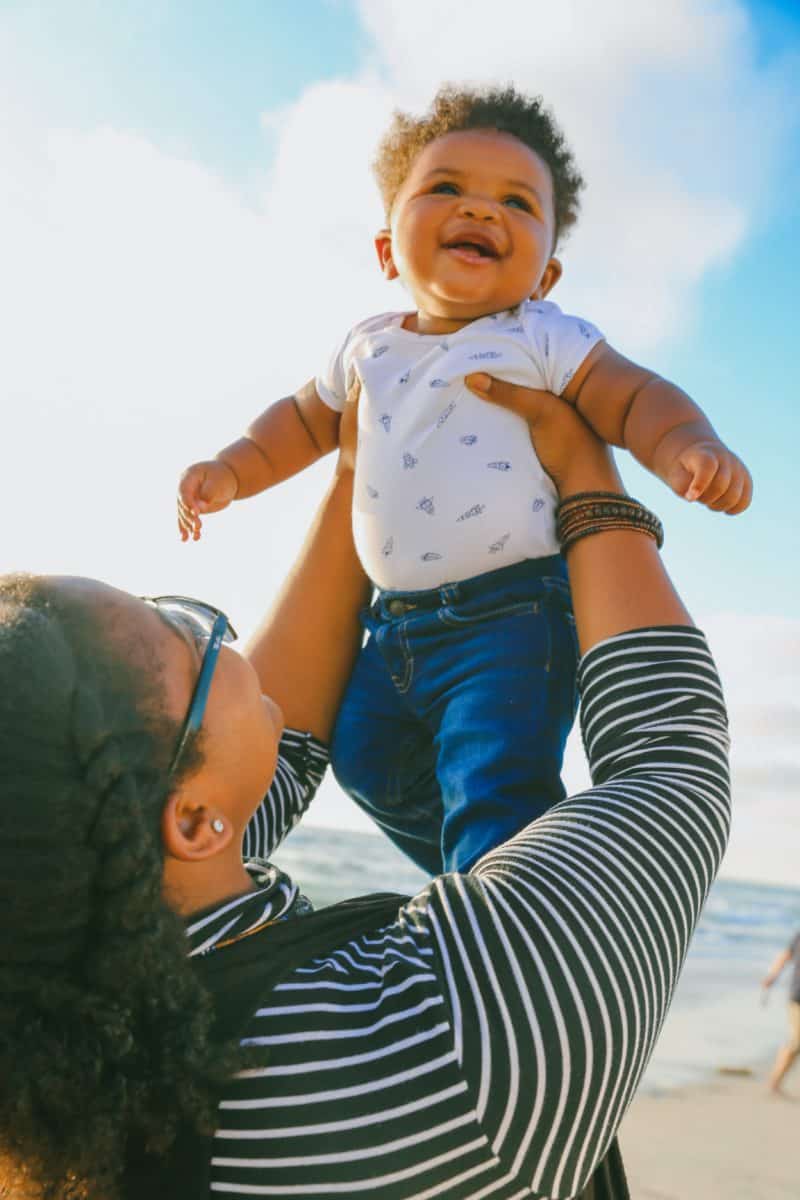 With 2016 fresh on your mind, let's take a look at what 2016 names were the most popular.
Bible names for boys are perennially popular. Topping the list of 2016 boy names is Noah. Once considered old-fashioned, Noah has seen a surge in popularity since the mid-90s. The Biblical Noah was a man of great inner strength, so the name embodies that power.
Most Popular Boy Names in 2016
Noah
Liam
William
Mason
James
Benjamin
Jacob
Michael
Elijah
Ethan
Alexander
Oliver
Daniel
Lucas
Matthew
Aiden
Jackson
Logan
David
Joseph
Samuel
Henry
Owen
Sebastian
Gabriel
Carter
Jayden
John
Luke
Anthony
Isaac
Dylan
Wyatt
Andrew
Joshua
Christopher
Grayson
Jack
Julian
Ryan
Jaxon
Levi
Nathan
Caleb
Hunter
Christian
Isaiah
Thomas
Aaron
Lincoln
Charles
Eli
Landon
Connor
Josiah
Jonathan
Cameron
Jeremiah
Mateo
Adrian
Hudson
Robert
Nicholas
Brayden
Easton
Nolan
Jordan
Colton
Evan
Angel
Asher
Dominic
Austin
Leo
Adam
Jace
Jose
Ian
Cooper
Gavin
Carson
Theodore
Jaxson
Jason
Ezra
Chase
Parker
Xavier
Zachary
Kevin
Tyler
Ayden
Elias
Bryson
Leonardo
Greyson
Sawyer
Roman
Brandon
Bentley
Elijah is another Bible name that's become more common in the last 20 years. In the Old Testament, Elijah was considered to be the greatest prophet. It was even said that the Messiah would not appear until Elijah returned to the earth.
William has long been a popular name for a boy, but in the early 2010s, the Irish variation Liam became very trendy. It's shorter than the English variant, making it a great choice if you want a name that is a little less formal.
Another strong, powerful name is Alexander. The most famous Alexander was the King of Macedon who conquered a great empire, so the name Alexander evokes dignity, strength and nobility. For this reason, it was a popular name for Russian Czars as well.
While certain boy names remain constant favorites, girl names are more likely to go in and out of style. That doesn't seem to be the case with Emma, however. One of the most enduring girl names of the last twenty years, the chances are pretty good your kids know at least one Emma in school.
Most Popular Girl Names in 2016
Emma
Olivia
Ava
Sophia
Isabella
Mia
Charlotte
Abigail
Emily
Harper
Amelia
Evelyn
Elizabeth
Sofia
Madison
Avery
Ella
Scarlett
Grace
Chloe
Victoria
Riley
Aria
Lily
Aubrey
Zoey
Penelope
Lillian
Addison
Layla
Natalie
Camila
Hannah
Brooklyn
Zoe
Nora
Leah
Savannah
Audrey
Claire
Eleanor
Skylar
Ellie
Samantha
Stella
Paisley
Violet
Mila
Anna
Allison
Alexa
Hazel
Aaliyah
Lucy
Ariana
Caroline
Sarah
Genesis
Kennedy
Sadie
Gabriella
Madelyn
Adeline
Maya
Autumn
Aurora
Piper
Hailey
Arianna
Ruby
Kaylee
Serenity
Eva
Naomi
Nevaeh
Alice
Luna
Bella
Quinn
Lydia
Peyton
Melanie
Kylie
Aubree
Mackenzie
Cora
Kinsley
Julia
Madeline
Katherine
Taylor
Gianna
Eliana
Elena
Vivian
Willow
Reagan
Brianna
Clara
Faith
Ava, Sophia and Isabella are all trendy girl names that only became widely used in the last couple decades. Each of these names has a beautiful history to them.
Ava is a variant of Eve, the Biblical mother of all life. Since Eve was made perfect, Ava is often associated with great beauty.
Sophia comes from the Greek word for wisdom. In fact, the English word 'philosophy' comes from Greek and means "love of wisdom." If you want a wise, intelligent daughter, Sophia is a great choice.
Most people don't know this, but Isabella is actually related to a Biblical name. It is a variant of Isabel, which itself was a variant of Elizabeth common in France and Spain. The name Elizabeth comes from the Greek translation of the Hebrew name Elisheba. Who knew?
Most Popular Baby Names by Year
---