In 2013, 11000 babies born were given the name Noah, a number shy of the 13,000 babies born in 2012 given the name, but still enough to make it the most popular boys' name in 2013. The name first appeared on the most popular baby name list in 1910, although the name dates back to The Old Testament.
Michael is one of the most popular boy's names used in the 20th century, although 2013 saw a decline in the number of instances it was used. The name slid from the top 5 to the number seven spot in 2013.
Most Popular Boy Names in 2013
Fun Fact: For the first time in 50 years neither Michael or Jacob was the top boy's name in 2013!
The name Gavin ranked at No. 40 on the most popular boys' name list in 2012. It peaked at the No. 49 spot on the 2013 boy names most popular list, replaced with names like Eli and Sebastian.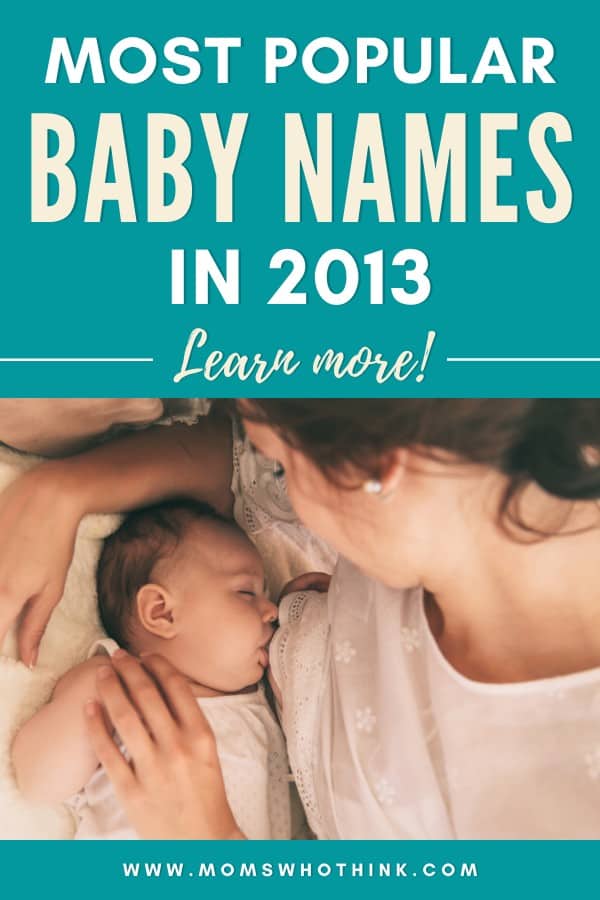 Landon is one of the most popular 2013 baby names for boys used more frequently in England than in the U.S., although the name remains steady on the list of top 100 boys' names.
What are the most popular names from 2013 for newborn girls? Sophia ranks as the most popular 2013 girl names for the year, although there were 26 boys born who were also given the name Sophia.
Most Popular Girl Names in 2013
Just over 4,000 baby girls born in 2013 were given the name Scarlett, which means red. The name is most popular on the West Coast of the United States, where it peaks at No. 20 on the list of most popular girl's names in Nevada.
Naveah is the word heaven spelled backward. It is one of the most popular unique 2013 girls' names parents used.
Zoey is a name derived from Greek origin that means life. The name was first used in 1960s, since which almost 200 boys have been given the name Zoey and nearly 100,000 girls.
A name found in the book of Genesis, Olivia is a soft, sensual name that means 'peace.' It's made the list of most popular girls' names for many years, including the popular 2013 names.
Most Popular Baby Names by Year