The name Jacob maintained its spot as the top 2008 boy names, a position that it'd kept for nine years. Jacob took over the top baby name in 1998, replacing the name Michael.
Most Popular Boy Names in 2008
Emma held the spot for number one 2008 girl names chosen by parents. The name was especially popular in states such as Alabama, South Dakota, Virginia, North Carolina, Alaska, and Oklahoma.
Hawaii, Idaho, Minnesota, and Oregon are a few of the states where the name Ethan is the most popular name chosen for boys born this year, although it ranks third on the 2008 names list amongst all states. Ethan means 'firmness, long-lived.'
Most Popular Girl Names in 2008
Not only was Olivia a popular name for girls born in 2008 in the US, but it was also popular in other countries as well. In fact, in England, this name was the number one most popular baby name for girls in 2008.
Isabella is an alternative spelling for Elizabeth and Isabel. Not only was the name of a popular choice for girls born in 2008, but it's also a fairly common last name in the United States.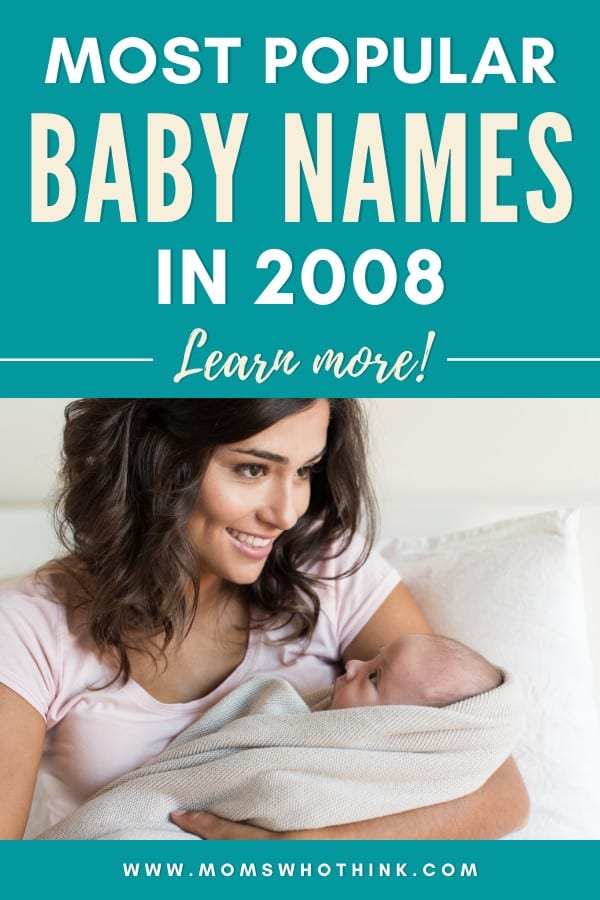 Madison ranked as the #2 most popular name for girls in 2002. While the name position has declined to the #6 spot in 2008, the trendy, fun name is still popular with parents across the country.
265 boys born in 2008 were named Matthew, a Biblical name that means 'Child of God.' The name is especially popular amongst Christian families and is oftentimes used as a middle name.
Alexander was a slightly more popular name than Matthew for the 2008 baby names list, with a total of 353 boys receiving this name. Alexander was a popular boy's name in 2008, but it's also a popular middle and last name.
Chloe is considered to be one of the most classic names for girls and one of the top 10 most popular names from 2008. Since 1880, more than 160,000 girls have been named Chloe, although there are no records of any boys receiving this name.
Most Popular Baby Names by Year
[wpdreams_ajaxsearchpro id=2]
---